US sanctions Iran morality police after woman's death
It accused them of violating the rights of peaceful protesters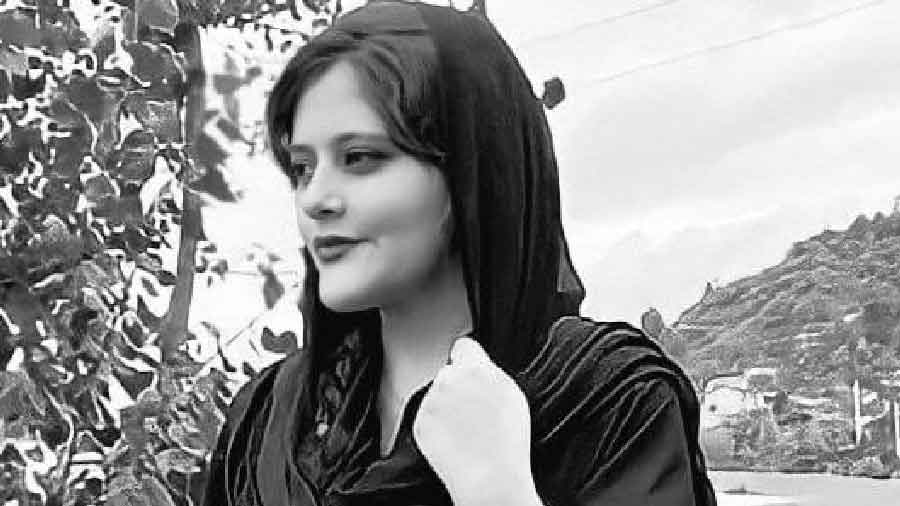 ---
Washington
|
Published 23.09.22, 02:26 AM
|
---
The US on Thursday put sanctions on Iran's morality police, accusing it of abuse and violence against Iranian women and holding it responsible for the death of 22-year-old Mahsa Amini, who died in custody last week.
The US treasury accused the morality police of violating the rights of peaceful protesters and said it had put sanctions on seven senior Iranian military and security officials, including the chief of the Iranian army's ground forces.
"Mahsa Amini was a courageous woman whose death in Morality Police custody was yet another act of brutality by the Iranian regime's security forces against its own people," Treasury Secretary Janet Yellen said in a statement.
"We condemn this unconscionable act in the strongest terms and call on the Iranian government to end its violence against women and its ongoing violent crackdown on free expression and assembly," she added.
Clashes between Iranian security forces and protesters have killed at least nine people since the violence erupted over the weekend, according to a tally by The Associated Press. As a result of today's action, all property and interests in property of those designated that fall under US jurisdiction are blocked and must be reported to the treasury's office of Foreign Assets Control, the treasury said.
Warning from Guards
Iran's Revolutionary Guards called on the judiciary on Thursday to prosecute "those who spread false news and rumours" about Amini's death.'
"We have requested the judiciary to identify those who spread false news and rumours on social media as well as on the street and who endanger the psychological safety of society and to deal with them decisively," the Guards said.