President sends Kim good wishes
Kim has been largely out of sight in recent days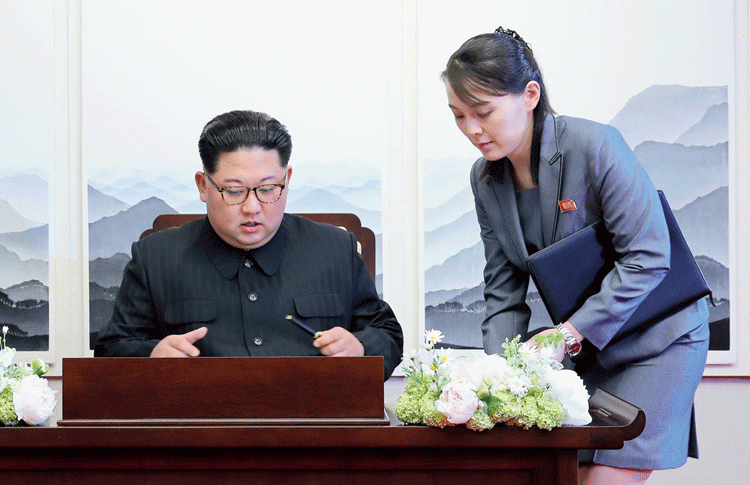 ---
|
New York
|
Published 22.04.20, 07:41 PM
---
The President, asked to comment on a series of news reports that Kim Jong-un, the North Korean leader, was in failing health after undergoing heart surgery, said he wished the dictator well.
"I've had a very good relationship with Kim Jong-un, and that's to the benefit of the country," Trump said at a White House briefing on Tuesday. "And I'd like to see him be well. We'll see how he does."
He added, speaking directly to Kim, "Good luck, good luck."
Kim, the 36-year-old dictator who has spent much of Trump's presidency making and then walking back pacts to dismantle his country's nuclear arsenal, has been largely out of sight in recent days.
Kim's absence from a celebration for his grandfather's birthday, a major event in North Korea, has led to rampant rumours about his failing health but no confirmed reports. Over the course of their negotiations, the two leaders have traded fawning letters.