Israel leads the world in Covid vaccinations
Its campaign, which began on December 20, has distributed the vaccine to three times as much of its population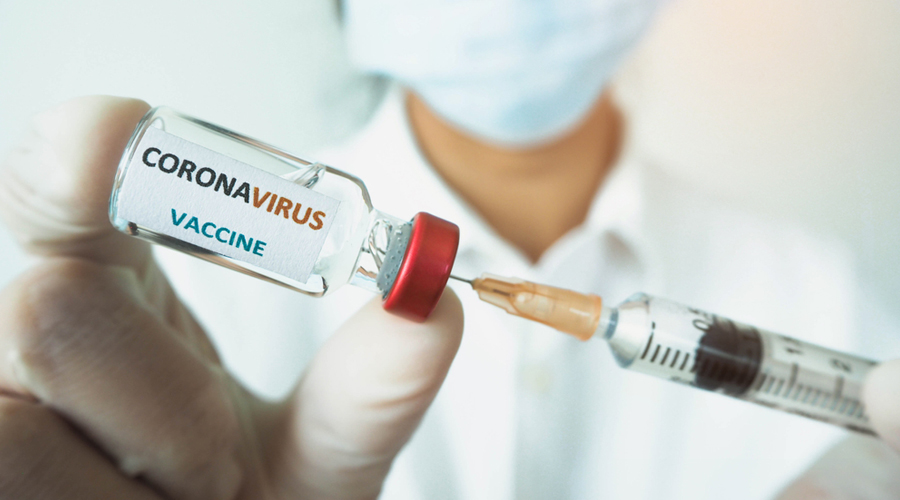 Over 10 per cent of Israel's population has received a first dose of a coronavirus vaccine
Shutterstock
---
Jerusalem
|
Published 03.01.21, 02:31 AM
|
---
More than 10 per cent of Israel's population has received a first dose of a coronavirus vaccine, a rate that has far outstripped the rest of the world and buoyed the battered domestic image of the country's leader, Benjamin Netanyahu, at a critical juncture.
Israel's campaign, which began on December 20, has distributed the vaccine to three times as much of its population as the second-fastest nation, the tiny Persian Gulf kingdom of Bahrain, according to figures compiled mostly from local government sources by Our World in Data.
By contrast, less than 1 per cent of the population of the US and only small fractions of the population in many European countries received a vaccine dose by the end of 2020, according to Our World in Data, though China, the US and Britain have each distributed more doses overall.
"It's quite an astonishing story," said Prof. Ran Balicer, the chairman of the national advisory team of experts that is counselling the Israeli government on its Covid-19 response.
Israel's heavily digitised, community-based health system — all citizens, by law, must register with one of the country's four health maintenance organisations — and its centralised government have proved adept at orchestrating a national inoculation campaign, according to Israeli health experts.
With a population of nine million, Israel's relatively small size has played a role as well, said Prof. Balicer, who is also the chief innovation officer for Clalit, the largest of the country's four HMOs.
An aggressive procurement effort helped set the stage.
The health minister, Yuli Edelstein, said in an interview on Friday that Israel had entered into negotiations with drugmakers as an "early bird", and that the companies were interested in supplying Israel because of its HMOs' reputation for efficiency and gathering reliable data.
"We are leading the world race thanks to our early preparations," he said.
Internal political conflicts, confusing instructions and a lack of public trust in the government left Israel seemingly fractured in October as the country struggled to cope with a surge in coronavirus cases and deaths that, relative to the size of the population, were among the worst in the world.
While restrictions imposed in autumn reduced the number of new coronavirus cases, in recent weeks, Israel has seen them rise to more than 5,000 a day, sending the country back into a third, if partial, lockdown. More than 420,000 Israelis have been infected and 3,325 have died.
Israeli officials have not publicised the exact number of vaccine doses that it has received so far, or how much it paid for them. But if it turns out that Israel overpaid compared to other countries, Edelstein said, the cost would still be worth it.
Prof. Jonathan Halevy, the president of Shaare Zedek Medical Center in Jerusalem, said getting in early had been a "correct strategy".
With Israel having prioritised health workers and citizens 60 and older, Edelstein said that a majority of its high-risk population should receive the second of two doses of the Pfizer-BioNTech vaccine by late January. About 150,000 Israelis are being vaccinated per day.
Netanyahu — who is on trial on charges of bribery — has made the vaccination campaign something of a personal mission, taking credit for signing agreements and securing millions of doses from Pfizer, along with Moderna and other companies.
New York Times News Service