Glasgow climate talks a failure, says Greta
The 18-year-old activist made the remarks at an address to throngs of protesters who marched in the streets of Glasgow to demand action from delegates inside the UN climate summit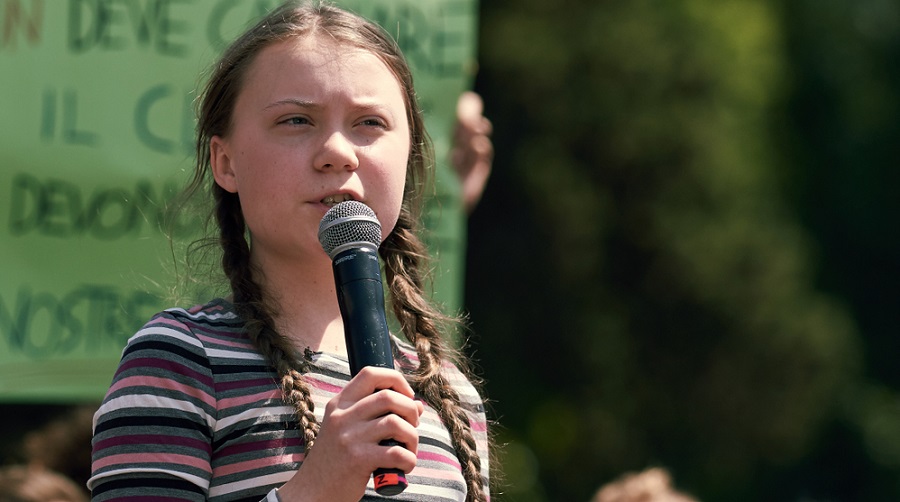 Greta Thunberg
File photo
---
Glasgow
|
Published 06.11.21, 01:24 AM
---
Greta Thunberg, whose 2018 climate strike inspired the international Fridays for Futures movement, described the UN climate talks in Glasgow as "a failure" on Friday and said, "We cannot solve a crisis by the same methods that got us into it in the first place."
Thunberg, the 18-year-old Swedish activist, made the remarks in an address to throngs of protesters who marched in the streets of Glasgow to demand action from delegates inside the UN climate summit. A crowd that organisers estimated at 25,000 people converged on a central square, waving banners and beating drums in a carnival-like atmosphere.
Announcements by governments and corporations in the first days of the conference — including pledges to end deforestation, phase out coal-fired power plants and mobilise trillions of dollars for green initiatives — have been dismissed by many activists as insufficient or riddled with loopholes.
But that dim view of Cop26 drew a rebuke from a leading climate scientist, Michael E. Mann.
"Activists declaring it dead on arrival makes fossil fuel executives jump for joy," Dr Mann, a professor of atmospheric science at Penn State, wrote on Twitter. "They want to undermine and discredit the very notion of multilateral climate action."
A 24-year-old Ugandan activist, Vanessa Nakate, also urged protesters to continue campaigning against climate change, offering a vision of a more just planet where "the power of the people finally won".
"The world is green again," she told the crowd. "Nature has been restored. The planet and creation is respected. Another world is necessary. Another world is possible."
Friday's event, organised by young climate activists, drew a diverse crowd of children who had missed school to take part, socialist campaigners and veteran environmentalists. People lined the streets to watch the spectacle, as children clutched hand-drawn signs reading, "Stop deforestation", "Save the planet!" and "Act now".
It was the largest protest to take place in Glasgow since the climate talks, known as Cop26, began nearly a week ago. Inside the gathering, officials from more than 130 countries are trying to hammer out agreements to avert the most catastrophic consequences of global warming.
Even larger protests are expected on Saturday.