FBI to assist in efforts to free missionaries kidnapped in Haiti
The incident is a further sign the Caribbean nation's gangs are growing increasingly brazen amid political and economic crises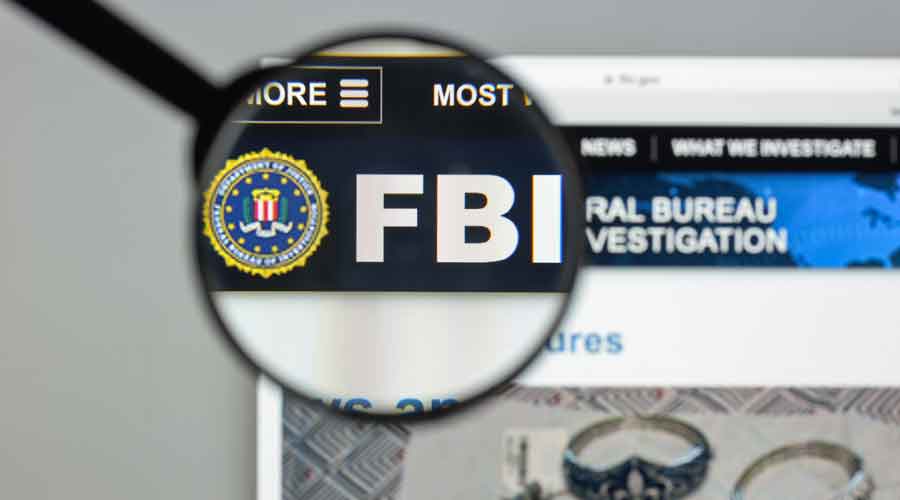 Specific details of the role the FBI will play in trying to free the missionaries were not immediately available.
Shutterstock
---
Washington
|
Published 19.10.21, 01:01 AM
|
---
The FBI will assist in the investigation and efforts to locate and free a group of US Christian missionaries who have been kidnapped and are being held by a criminal gang in Haiti, a US law enforcement official told Reuters on Monday.
 The Ohio-based Christian Aid Ministries organisation on Sunday said a group of its missionaries had been kidnapped in Haiti. The group includes 16 Americans and one Canadian.
 They were in Haiti to visit an orphanage when their bus was hijacked on Saturday outside the capital Port-au-Prince, according to accounts by other missionaries, amid a spike in kidnappings following the murder of President Jovenel Moise.
 The incident is a further sign the Caribbean nation's gangs are growing increasingly brazen amid political and economic crises.
 Specific details of the role the FBI will play in trying to free the missionaries were not immediately available. The FBI's national press office said in a statement it was referring questions on the kidnapping to the state department.
 Representatives of key congressional committees overseeing foreign affairs and law enforcement said they had not been briefed on FBI involvement in efforts to locate and free the missionaries.
The group were snatched by the 400 Mawozo gang, which controls the Croix-des-Bouquets area east of Port-au-Prince, police inspector Frantz Champagne said on Sunday.
The abduction took place on Saturday in the community of Ganthier, which lies in the gang's area.
It was blamed for the kidnapping of five priests and two nuns earlier this year.
The Western Hemisphere's poorest nation is again struggling with a spike in gang-related kidnappings that had diminished in recent months, after President Jovenel Moïse was fatally shot at his private residence on July 7 and a magnitude 7.2 earthquake killed more than 2,200 people in August.
"Everyone is concerned. They're kidnapping from all social classes," Méhu Changeux, president of Haiti's Association of Owners and Drivers, told Magik9 radio station. He said the work stoppage would continue until the government could guarantee people's safety.
The kidnapping of the missionaries came just days after high-level US officials visited Haiti and promised more resources for Haiti's National Police, including another $15 million to help reduce gang violence.