Divided Japan in Shinzo Abe's controversial state funeral
Large groups of protesters marched through Tokyo, banging drums, shouting and holding signs that urged the funeral to be scrapped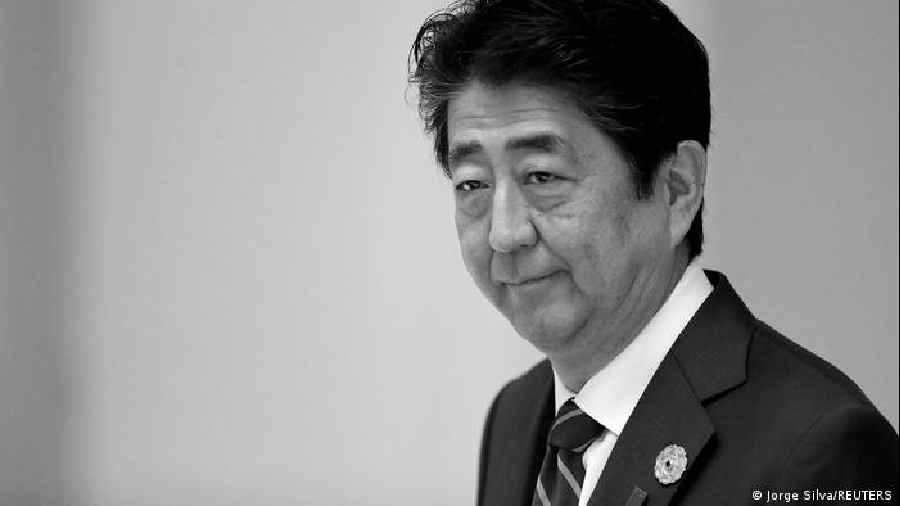 ---
Tokyo
|
Published 28.09.22, 01:02 AM
|
---
The lead-up to former Japanese Prime Minister Shinzo Abe's controversial state funeral could seem like a never-ending exchange of heated words — both for and against.
But it was the images of Tuesday's ceremony that most clearly told the story of a nation still deeply divided over the legacy of perhaps the most polarising leader in its modern history.
Sections of Tokyo, still on edge after Abe's assassination in July, looked more like a police state than the capital of one of the most stable nations in the world.
Twenty thousand police officers and more than 1,000 soldiers crammed the neighbourhoods around the massive funeral hall, as thousands of protesters took to the streets.
If Japan is sometimes seen from abroad as a monolith of sorts, a largely uniform middle-class haven of social harmony, Abe's funeral laid bare some of the messy reality of a divided nation.
It's a place where the shadow of World War II — a subject Abe spent much of his career addressing — can still loom as large as the economic and security worries that drive modern elections.
For many of the thousands of public mourners, the former leader spearheaded a heroic, still unfinished quest to make Japan a "normal country".
He encouraged a sense of national pride in Japan's enormous international contributions instead of focusing on a lingering shame over war-era brutality.
"Former Prime Minister Abe was such a great prominent figure. He brought Japan back to international importance after World War II," said one of the mourners, Masae Kurokawa, 64.
But Abe, in life and in death, generated as much anger as admiration.
Large groups of protesters marched through Tokyo, banging drums, shouting and holding signs that urged the funeral to be scrapped.
Similar anti-Abe rallies happened across the country.