Clear differences remain between France and US: French minister
the US is the world's leading power and does not 'want China to become in a few years or in a few decades the first superpower in the world'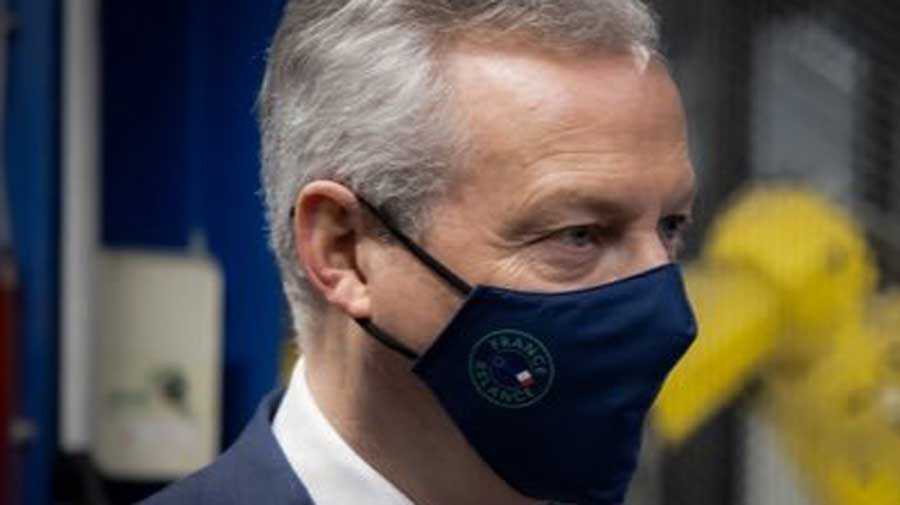 ---
Paris
|
Published 13.10.21, 01:45 AM
|
---
As global finance leaders gather this week in Washington for the annual meetings of the IMF, Bruno Le Maire, the finance minister of France, made clear that effective French-American cooperation on an overhaul of the international tax system could not mask stark differences on China and other issues.
"The United States wants to confront China. The European Union wants to engage China," Le Maire, a close ally of President Emmanuel Macron of France, said in a wide-ranging interview ahead of the meetings. This was natural, he added, because the US is the world's leading power and does not "want China to become in a few years or in a few decades the first superpower in the world".
Europe's strategic priority, by contrast, is independence, "which means to be able to build more capacities on defense, to defend its own view on the fight against climate change, to defend its own economic interest, to have access to key technologies and not be too dependent on American technologies," he said.
His remarks reflected unresolved tensions that came to the surface last month in a furious disagreement between France and the US over President Biden's decision to provide nuclear-powered submarines to Australia.
The deal replaced an earlier French contract to sell Australia conventional submarines. Macron was not informed of Australia's plans until the last minute.
"Clearly there has been at least an important misunderstanding between France and the US, and there has also been, I would say, misbehaviour from the US administration," Le Maire said.
New York Times News Service