Will never send cops to stop devotees: Hakim
The mayor said it was impossible for a government to allow lathi-charge or tear gas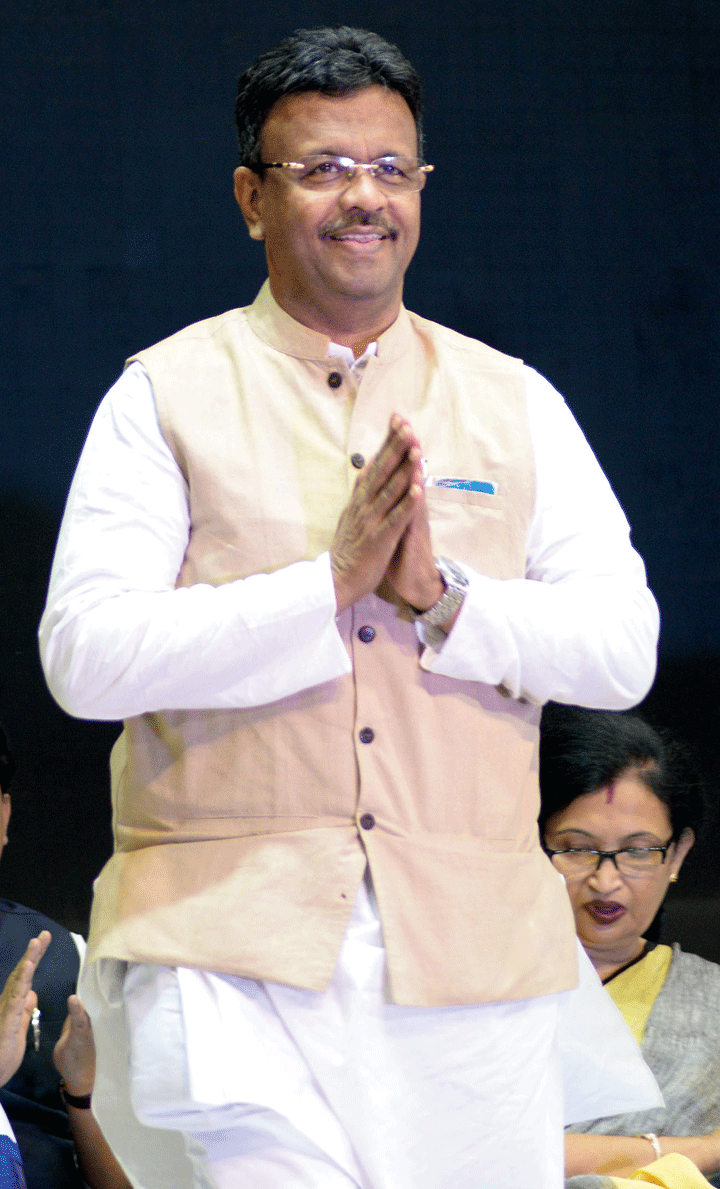 ---
|
Calcutta
|
Published 05.11.19, 08:15 PM
---
The administration will not send police to disrupt any religious programme, mayor Firhad Hakim said on Tuesday.
He was speaking for the first time since people broke into Rabindra Sarobar on Chhath and performed rituals in the water body, in violation of a National Green Tribunal ban on puja in the lake.
Any police attempt to stop them would have triggered violence and the matter would have turned political, he said.
Environment activists had posted images of a dead turtle and dead fish in the lake and dubbed it a fallout of Chhath Puja rituals. The mayor said one or two fish dying in a large water body was not abnormal. "There are tens of thousands of fish in the Sarobar. One or two of them die every day of natural causes. So many humans die in Calcutta every day. Do we say they died because of pollution?"
Hakim, who was speaking at the Calcutta Municipal Corporation headquarters, was asked if his comments meant the government did not want the police to remain near Sarobar on Saturday evening and Sunday morning.
"Our administration will never send police to do anything that hurts religious sentiments. Had we sent police to stop the worshippers (from entering), it would have led to a fight," he said.
The mayor said it was impossible for a government to allow lathicharge or use of tear gas. "Is it possible for a government to tear-gas or lathicharge devotees performing a religious ritual? Our administration will never do that."
Abhishek Banerjee, Diamond Harbour MP and Trinamul's youth wing chief, had tweeted on Sunday: "Religion belongs to an individual but a festival belongs to all. Let's not also forget that vandalism in the name of festival only makes the religion look dull. #Pained #ChhathPooja".
When asked about Banerjee's opinion, Hakim said he, too, was pained but the administration's hands were tied. "We respect religious sentiments. Had we tried to stop people by using the police, it would have led to violence."
Environment activists have alleged that the police were nowhere to be seen as people took over Rabindra Sarobar and went down into the lake's waters to perform the rituals. The move might have destroyed the delicate biodiversity of the lake, the activists have said.
Rabindra Sarobar is a 192-acre park, of which the lake is spread across 73 acres, an official of the Calcutta Metropolitan Development Authority, the custodian of the premises, said. The environment ministry has tagged the man-made lake a National Lake.
Two city police officers met Hakim minutes before his news conference.
Hakim, who is also the state urban development minister and the CMDA chairman, said the CMDA had readied 15 ghats as alternatives to Rabindra Sarobar for Chhath Puja.
"Thousands of people visited these ghats but some went to Sarobar. We cleaned all the ghats and Sarobar immediately after the worshippers had left," he said.