Rivers swell and erode banks in rains
Heavy showers forecast in North Bengal for two days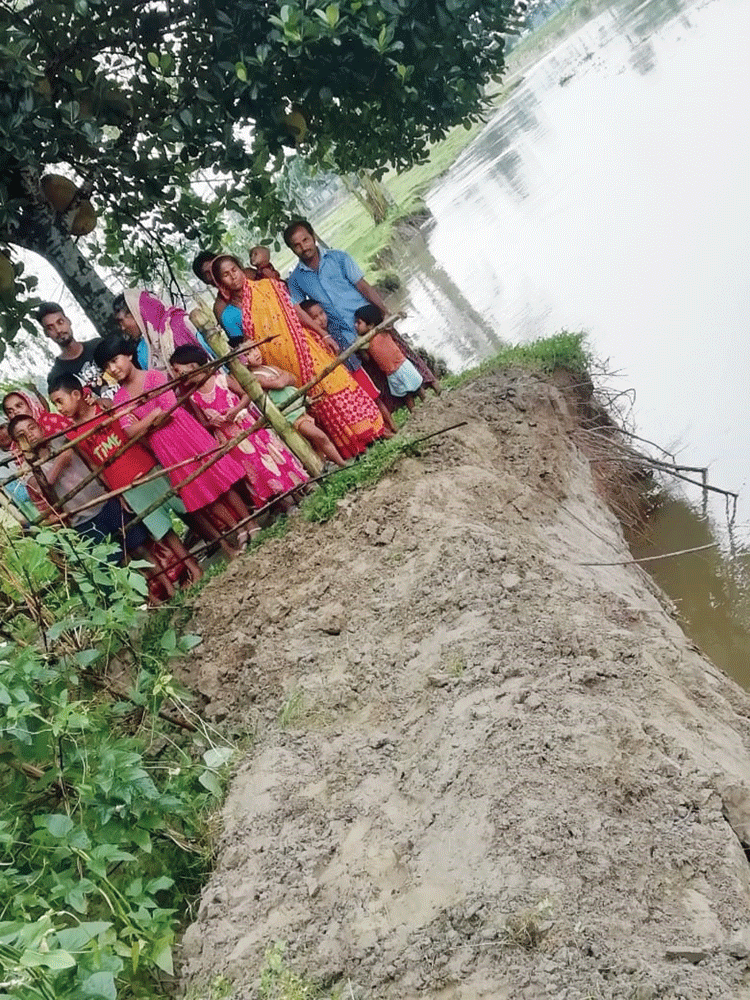 ---
|
Siliguri
|
Published 27.06.20, 02:51 AM
---
Incessant showers across north Bengal since Thursday evening led to flood-like situations in some areas of Cooch Behar and Malda districts where rivers and streams swelled and started gobbling land along the banks.
In 24 hours till 8.30am on Friday, the region received over 70mm of rainfall and some areas like Tufanganj in Cooch Behar recorded as high as 324mm of rain.
Weather experts, who had earlier forecast such a wet spell, said there was a red alert of rainfall of 200mm and above in five districts of north Bengal for the next two days.
"The monsoon trough is steadily hovering over north Bengal and hence, there will be little change in weather conditions in the next couple of days. We anticipate very heavy to extremely heavy rainfall in sub-Himalayan districts of the region," said a source in the Regional Met Office in Gangtok.
In Cooch Behar, the Bura Dharala river has started eroding the banks at Boalmari and some other adjoining villages in the Dinhata 1 block. "The river has swollen and taken away around 100 bighas of land and some houses. We have informed the block administration and want a temporary embankment of boulders in the area or else, the entire village might be washed away," said Ekramul Haque, the pradhan of Petla panchayat under which Boalmari is located.
In a similar manner, rivers like Giridhari and Dharala were eating away land along the course at Daribash and Jari-Dharala villages which are in the same block and close to the India-Bangladesh border.
"We apprehend some low lying areas would be flooded soon. We have only one flood shelter for the two villages where 150 persons can stay whereas the total number of residents are around 4,000," said a local resident.
According to IMD sources, it rained 135mm in Mathabhanga, 98.2 in Cooch Behar, 154.2mm in Mekhliganj and 77.2mm in Dinhata.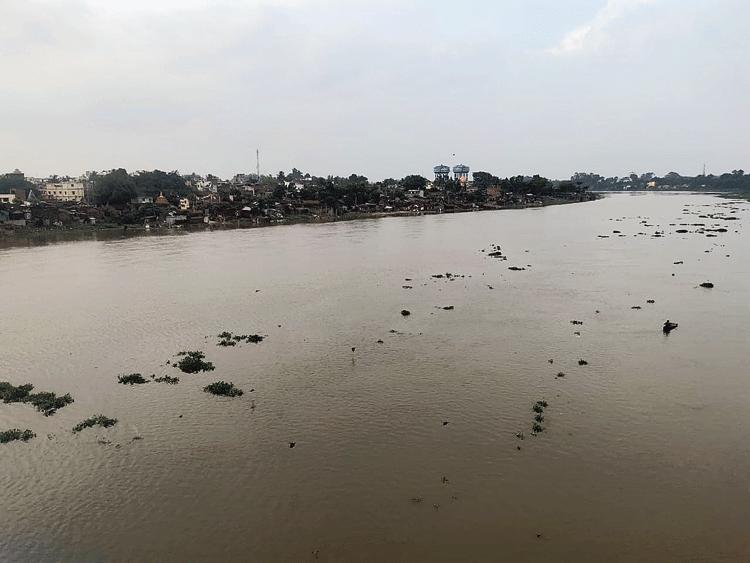 The Cooch Behar district administration has opened up a round-the-clock control room. "Flood shelters and relief stocks have been assessed and are ready in case of evacuation anywhere. Sensitisation is going on in low lying areas of the river banks and in unprotected areas," Cooch Behar district magistrate Pawan Kadyan said.
In Malda, water level of rivers like Ganga, Mahananda and Fulhar have increased. These rivers are flowing a little below the danger level, said Rajarshi Chakraborty, the DM.
He has asked the officials to prepare a database of the materials and equipment necessary to combat the flood. At the same time, the district administration is monitoring the rainfall in Nepal and Uttar Pradesh, which may contribute to the rise in water levels of the rivers.
The situation has also made the administration scout for flood shelters.
"It is not that we need to shift people immediately but the forecast issued by the weather office indicates there would be more rainfall in the coming days which can lead to inundation of some areas. That is why we are identifying flood shelters," said a source in the administration.
However, this year, the administration is faced with a new problem. Schools, community halls and similar buildings — which are used as flood shelters — are converted into quarantine centres for suspected corona patients.
"If there is a flood, the affected would be shifted elsewhere and the flood centres would be used for the right purpose after proper sanitisation," said Ashok Modak, additional district magistrate (general), Malda.