Bengal Polls 2021: For Scheduled Castes, a clue in the teacup
Rajkumar Fulmani, who had been associated with the BJP since 1987, said that upper caste leaders of the BJP used to keep a separate cup to serve him the beverage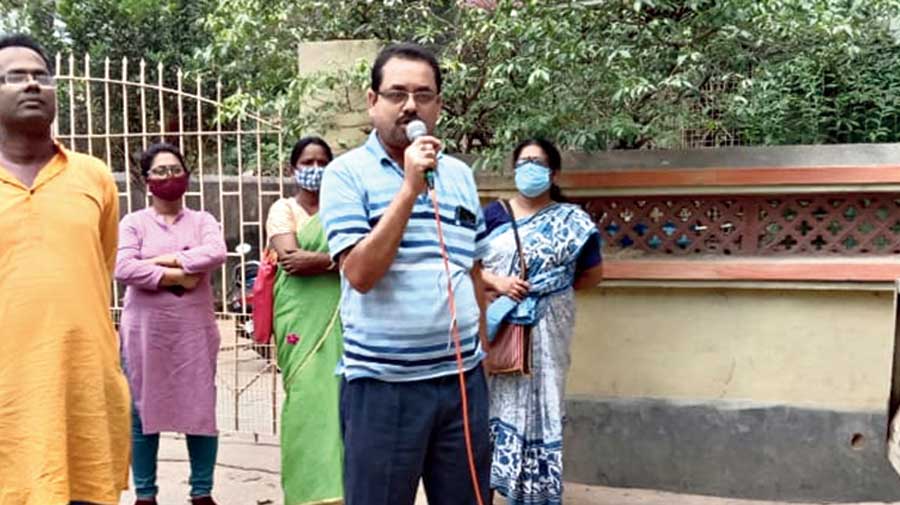 ---
Bolpur(Birbhum)
|
Published 26.04.21, 01:10 AM
|
---
Rajkumar Fulmani had been associated with the BJP since 1987. Now, he is a face of the "No Vote to BJP" campaign. 
Fulmani, a former BJP member of the Birbhum zilla parishad, has attended around 100 meetings where he has told people how the party is against the Scheduled Castes, whom the saffron camp has been assiduously wooing. 
Fulmali, 52, a non-teaching employee of a high school in Birbhum who belongs to an SC community, told The Telegraph: "I had been associated with the SC-ST Morcha of the BJP since 1987 and I was elected as a member of the Birbhum zilla parishad in 2008. I have seen how SC people are treated by the party. Upper caste leaders of the BJP used to keep a separate cup to serve me tea." 
SCs make up around 23 per cent of Bengal's voters. BJP leaders believe that one of the reasons behind the party bagging an unprecedented 18 seats in Bengal in the 2019 Lok Sabha elections was the support of the SCs. 
Fulmani said he had also been highlighting how Dalits were being "tortured" in BJP-ruled states like Uttar Pradesh.
"I am telling the people about Hathras (where a Dalit teen was gang-raped and brutally murdered by upper caste men). The BJP is playing a game to polarise the SCs because they are very poor," said Fulmani, who left the BJP in 2015.
"I was an active leader of the BJP till 2014 and did not join any other political party after quitting. Today I am not asking anyone to vote for any particular party. I am only requesting them not to cast their valuable votes for a party that will ruin the culture of Bengal. I am also telling people how the BJP is trying to snatch the rights of farmers through the new farm laws," he said.