Binay camp hauls up BJP over 'lies'
Gorkha Janmukti Morcha's stance comes following the announcement of Bengal's poll dates on Friday evening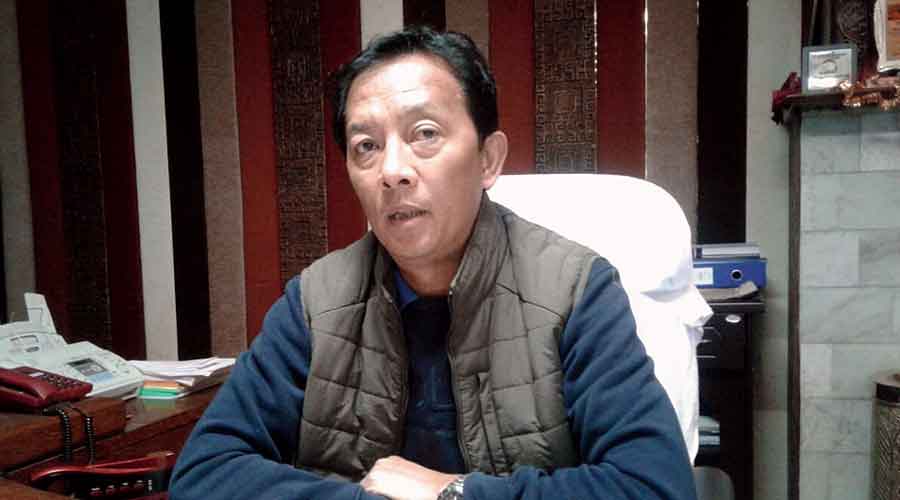 ---
---
The Binay Tamang camp of the Gorkha Janmukti Morcha lashed out at the BJP for failing to fulfil the promises made to the Gorkhas with the model code of conduct kicking in following the announcement of Bengal's poll dates on Friday evening.
In the 2019 Lok Sabha election manifesto the BJP had promised tribal status to 11 hill communities and a permanent political solution for the region.
Nearly two years later, neither has come about, despite the expectation in the hills that the BJP-led Centre would have at least granted tribal status. Once the model code is enforced, no new announcement can be made in a poll-bound state.
"They (the BJP) have lied, they are again lying and they will lie to the people of Darjeeling in future," said Keshav Raj Pokhrel, spokesman of the Tamang camp of the Morcha moments after the Election Commission of Indian (ECI) announced the dates of Bengal's eight-phase elections, starting from March 27.
At noon, when news filtered that the Election Commission would hold a news conference to announce polls dates at 4.30pm in Delhi, Pokhrel issued a statement: "Darjeeling MP Raju Bista, home minister Amit Shah and Prime Minister Narendra Modi have four-and-a-half hours to fulfil the demands."
The Tamang camp said "BJP allies from the hills" should immediately sever ties with BJP. "All the hill parties who are with the BJP must sever ties. This time the hill people will thoroughly reject the BJP," said Pokhrel.
The BJP has been winning the Darjeeling Lok Sabha seat since 2009. In 2019, the party also won the Darjeeling Assembly bypoll.
An observer said that now that poll dates had been announced, the BJP would have a lot of explaining to do. "It will be facing the polls without anything concrete to show. It is definitely in a spot of bother," the observer added.
However, over the past few days, Darjeeling BJP MP Raju Bista has been saying publicly that it would be unwise to link the two issues promised by the BJP with the election.
"Our issue is different, the election is different," Bista had said in Darjeeling on Sunday. Bista is also stating that he is here till 2024, which many believe is an indirect way of saying that the issues would be addressed before the next Lok Sabha polls.
A BJP supporter added that one should not jump the gun and that a committee to examine the tribal status was formed in 2016 after the code was enforced for the Assembly polls then. However, in 2016, the Centre had juggled with words to say that a committee to look into the demands of Gorkha community in Sikkim and elsewhere in the country was being formed. The Centre had not used the word Bengal. Sikkim was outside the model code purview as it was not poll-bound then.