Van with visitors stalls in tiger park
Two adult tigers — Shila and Bevan — and cubs Rika and Kika are in the enclosure now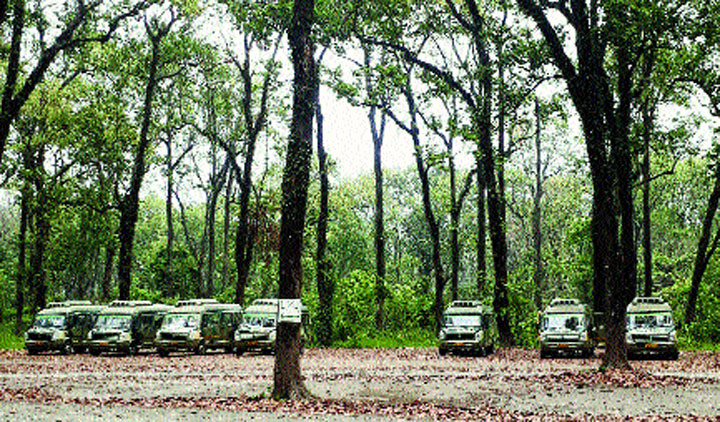 ---
|
Siliguri
|
Published 04.12.19, 07:27 PM
---
Around 15 tourists had to spend over 20 minutes in panic inside a van that broke down in the tiger enclosure of the Bengal Safari Park near here on Wednesday afternoon.
"The vehicle developed a technical snag when it was about to exit the enclosure after a 45-minute safari. The tourists could come out after the staff of the Bengal forest department guided all four tigers to cages and the van was towed out of the park by a second vehicle," said Dharamdeo Rai, director of the park.
Sources have said the park has 10 multi utility vehicles which are covered with iron mesh and thick glasses to protest the occupants from tigers and other animals.
"All the vehicles are regularly checked. Today, the driver tried to restart the vehicle when it came to a halt, but he couldn't. We will examine the vehicle and find out how the technical fault occurred," said Rai.
The park is located on the fringes of the Mahananda Wildlife Sanctuary and around 9km from here. It is spread over 297 hectares, of which 20 hectares are for the tiger enclosure.
Two adult tigers — Shila and Bevan — and cubs Rika and Kika are in the enclosure now. The cubs had been born captive at the park and were released in the enclosure on October 1.
One of the visitors who were stuck in the tiger enclosure said: "We were all thrilled by the experience of seeing the tiger in the wild. When our vehicle suddenly came to a halt, we panicked. The driver was trying desperately to restart the vehicle, but he failed. There were children and senior citizens in the vehicle and they all turned pale as four tigers were roaming freely outside the van," said the tourist.
The driver immediately contacted the park authorities over phone.
"As per the standard protocol, we first sent back the animals to the shelters. Then another vehicle was sent inside and pulled the stranded vehicle out of the enclosure. The entire process took around 20 minutes," said Rai.
The forest department has recently decided to add five more hectares to the tiger enclosure for a captive breeding centre. The facility is likely to come up next year.