Tussle over pro-VC
Focus on growing differences between state education department and governor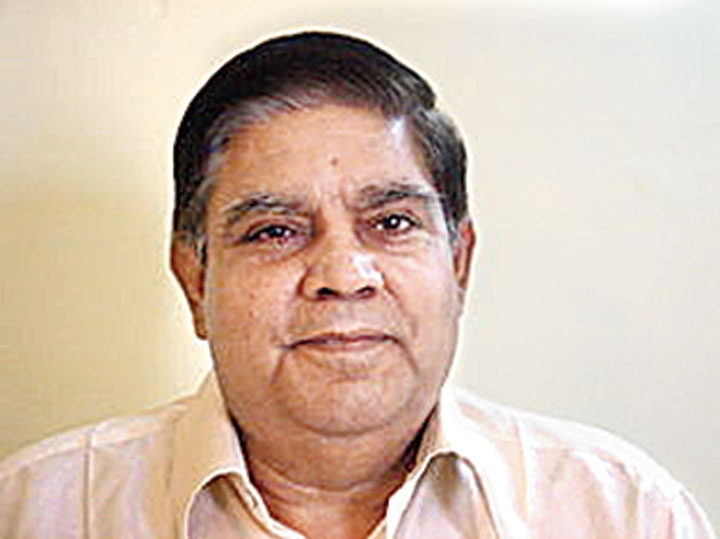 ---
Calcutta
|
Published 02.06.20, 11:04 PM
|
---
The row between Bikash Bhavan and Raj Bhavan over the appointment of pro vice-chancellor of Burdwan University has once again brought to the fore how higher education in Bengal remains in a state of flux because of growing differences between the state education department and governor Jagdeep Dhankhar.
On Monday, Dhankhar appointed Goutam Chandra as the pro-VC of the varsity, but within hours, the state government — using the clause "removal of difficulties" — overruled the appointment putting Kalyani University professor Ashis Panigrahi to the post.
"The state government has finally prevailed because of its powers. But the problem is that the tussle will continue over appointments. This is not healthy for higher education in the state," said a former VC.
A day after the row over pro-VC appointment in Burdwan University, Dhankhar, on Tuesday, unilaterally extended the tenure of VC of Bidhan Chandra Krishi Viswavidyala whose four-year term would expire on July 9.
The tenure of Dharanidhar Patra was extended for six months as interim VC and non-teaching staff owing allegiance to Trinamul started agitation over the decision.
"There is likely to be another round of tussle over the BCKV decision of the governor… The manner things are unfolding reminds me of the mid eighties," said a source.
He cited how the tussle in the appointment of VC at Calcutta University in the eighties impacted the campus.
The worst case of the governor-government row had happened during A.P. Sharma's tenure at Raj Bhavan in 1983-84.
The difference had come out in the open over Sharma's choice of Santosh Bhattacharya as vice-chancellor of CU, overruling two Left Front nominees in the panel recommended by the CU senate.
Sambhu Ghosh of Forward Block was then the higher education minister and backed the Front nominee, but Sharma had picked up Bhattacharya, the third choice.
Bhattacharya, then not really anti-Left but known for his opposition to the CPM, became VC, but the then ruling party saw to it that the university became non-functional for four years.
Another VC said, this state of paralysis could play out again now as the administration in the Burdwan University is likely to find itself caught between the Raj Bhavan and Bikash Bhavan, the education secretariat.
"It is likely that Dhankhar in his capacity as the chancellor would continue to take the university on for having someone at the helm who is the preferred choice of the government. But this could hamper the operation on the campus," said the VC.
He said the unhealthy relation between the Raj Bhavan and the Bikash Bhavan had led to a situation in that Bengal tech university could not even hold the convocation in December. Maulana Abul Kalam Azad University of Technology had to cancel its convocation after the state government objected to the presence of the chancellor at the event.
Additional reporting by Subhasish Chaudhuri