Trinamul to protest Durga Puja income-tax notices
This is the first time the party will hit the streets over the issue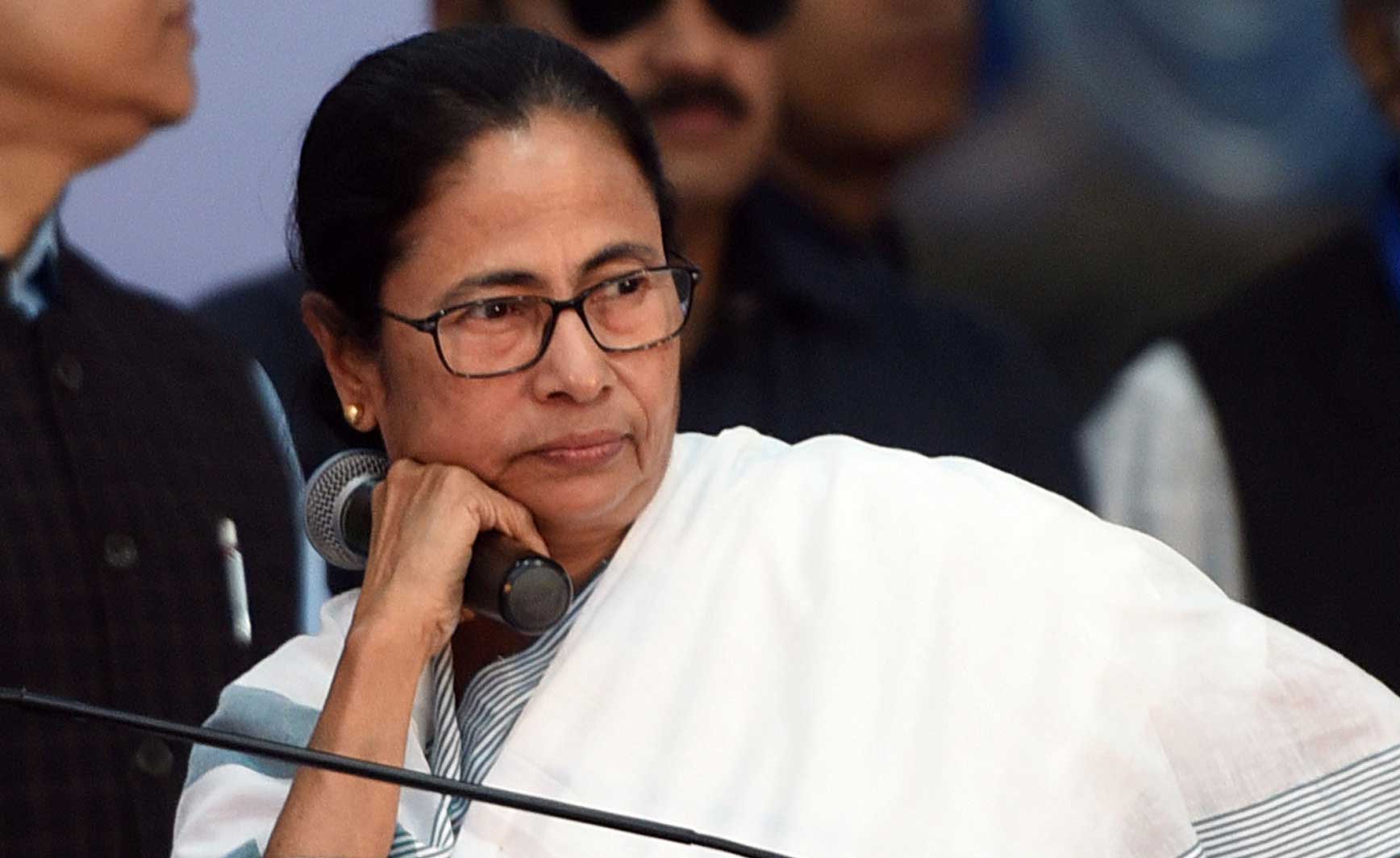 ---
|
Calcutta
|
Published 11.08.19, 09:41 PM
---
Mamata Banerjee on Sunday announced an eight-hour Trinamul dharna on August 13 to protest income-tax notices to several Durga Puja committees.
"It is not clear whether Didi will join the dharna… We think she will take a call at the last-minute after assessing the response," said a source close to the chief minister.
In a series of three tweets, the chief minister — who has been critical of the tax notices — made it clear she would make it an issue in the run-up to the biggest festival in the state.
"The Trinamool Congress Banga Janani Wing will sit on dharna on Tuesday August 13 at Subodh Mallik Square (Opp Hind Cinema) 10am-6pm. Organisers, participants and all people who love #Bangla may please join," Mamata tweeted.
Although Mamata has lambasted the Centre over the income-tax notices, this is the first time her party will hit the streets over the issue. BJP leaders dismissed the protest as an "effort to divert people's minds on religious grounds".
"The Income Tax Dept has issued notices to many committees who organize Durga pujos, asking them to pay taxes. We are proud of all our national festivals," Mamata tweeted.
"These festivals are for all and we do not want any pujo festival to be taxed. This will be a burden on the organizers. #Bangla govt withdrew tax, which was earlier there, on Ganga Sagar Mela. We protest and demand 'no taxation on Durga pujo and Durga pujo committees'," the chief minister added.
In the immediate aftermath of the Lok Sabha elections, Mamata had set up the "Jai Hind Vahini" and "Banga Janani Samiti" with the objective of putting up a fight to protect Bengal's secular traditions. The wing comprises women Trinamul members.
The fledgling outfits had so far done little beyond holding meetings, and drawing up lists of committee members and blueprints on what can be done.
"Didi has given the Banga Janani wing a great launching pad ahead of Durga Puja.
Puja is the biggest social festival here, and among the largest in the world. It is associated with Bengal's identity and pride....She will portray the tax notices as attempts by the BJP-led central government to come in the way of Bengali celebrations," said a source.
In January, Mamata had instructed Puja committees not to furnish information sought by the income-tax department, describing the demands as the Narendra Modi government's bid to "harass" them.
The BJP termed the protest a Mamata "effort to divert people's minds on religious grounds".
"Several Trinamul senior leaders are directly involved with different Durga Puja committees across Bengal. They have funnelled black money and Saradha, Rose Valley and other chit fund money into these Pujas organised by clubs controlled by the ruling Trinamul. Now they are concerned as the Centre is tracing the money," said BJP state general secretary Sayantan Basu.