TMC query on Bengal poser
Sudip Bandyopadhyay says Bengal government was being unnecessarily harassed for political motives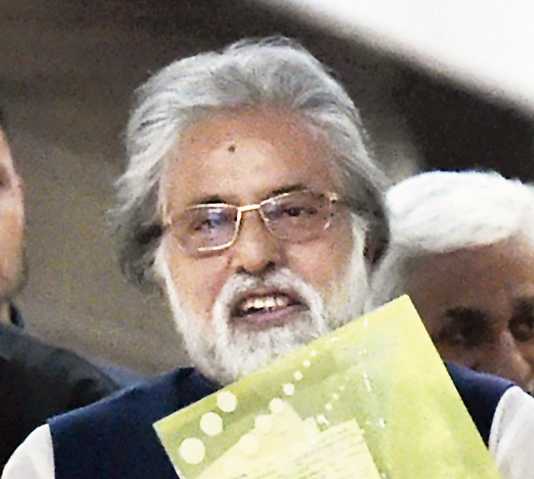 ---
---
The Trinamul Congress on Monday petitioned the presiding officers of the Lok Sabha and the Rajya Sabha against questions being raised frequently in both the Houses on law and order in Bengal though rules purportedly barred the repeated mention of the same subject in a session.
Trinamul's leader in the Lok Sabha Sudip Bandyopadhyay and his counterpart in the Rajya Sabha Derek O' Brien submitted separate letters to the presiding officers on the repeated admissibility of the same question.
In his letter to Lok Sabha Speaker Om Birla, Bandyopadhyay cited Rule 41 (xiii) of the Rules of Procedure and Conduct of Business in the Lok Sabha, which says a member "shall not repeat in substance questions already answered''. Still, according to him, three questions have been allowed in the Lok Sabha on political violence during the 2019 general election.
Referring to Rule 47 (xiv) of the Rules of Procedure and Conduct of Business in the Rajya Sabha, O'Brien told Chairman Venkaiah Naidu that four questions had been allowed on political violence in Bengal in the current session.
"This is butchering the parliamentary democratic process. Why is the Bengal government being targeted in such manner? We strongly protest this and request you to kindly look into it,'' the two leaders said in their separate letters.
Earlier in the day, Bandyopadhyay said in the Lok Sabha that the Centre was targeting the Bengal government by sending 10 advisories in the past 10 days.
Raising the issue during Zero Hour, Bandyopadhyay claimed that questions asked by MPs in the House regarding Bengal were also being forwarded to Calcutta. "Why is Bengal being targeted?" Bandyopadhyay asked amid protest by BJP members from Bengal.
He said the Bengal government was being unnecessarily harassed for political motives.
"Democracy is being butchered," he added.
The Speaker did not allow Bandyopadhyay to speak in detail.