TMC civic cash for Pulwama column
The Trinamul-run Asansol Municipal Corporation has allocated Rs 50 lakh to set up a martyrs' column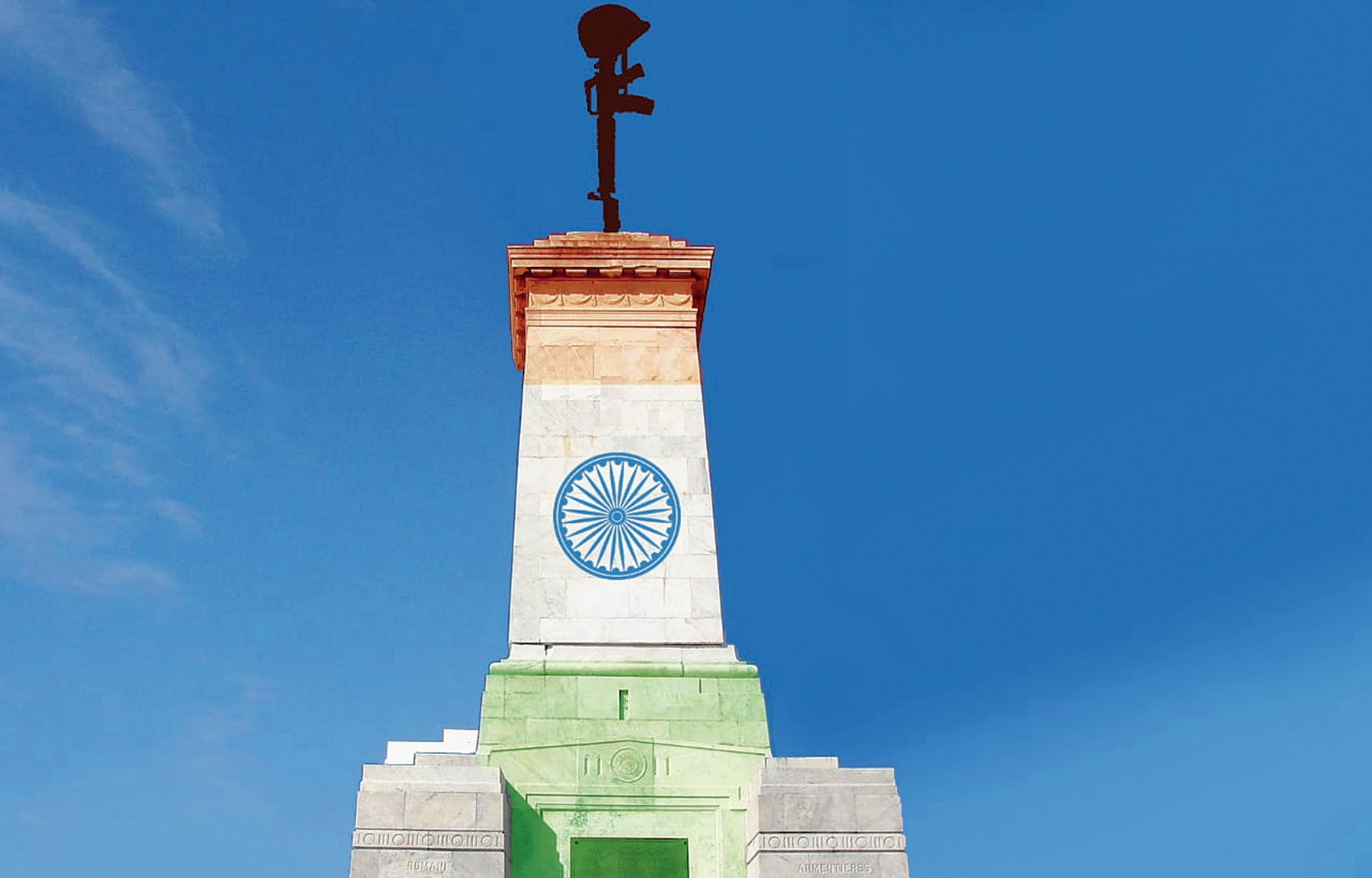 An artist's impression of the proposed martyrs' column in Asansol.
An artist's impression
---
Asansol
|
Published 02.03.19, 08:55 PM
|
---
The Trinamul-run Asansol Municipal Corporation has allocated Rs 50 lakh from its annual budget to set up a martyrs' column in memory of the 40 CRPF troopers killed in the Pulwama terror attack.
Sources said the move was meant to underscore the ruling establishment's patriotism amid BJP allegations ahead of the Lok Sabha elections that Trinamul leaders were making "anti-national" statements.
"I would like to set up a martyrs' column in Asansol so that the people never forget the soldiers who sacrificed their lives for us," mayor Jitendra Kumar Tiwari said on Thursday while presenting the civic body's Rs 1,564-crore budget for 2019-20.
According to the Trinamul leader, people might forget the February 14 attack and politics over the massacre will also eventually stop. "But we will always remember our brave soldiers by looking at the martyrs' column," Tiwari said. Of the 40 CRPF troopers, two were from Bengal.
The BJP had won the Asansol Lok Sabha seat in 2014. The ruling Trinamul is eager to wrest it this year. "The BJP has been calling Trinamul anti-national, more so after Mamata Banerjee's stand in the wake of Pulwama and the pre-emptive air strikes by the IAF. Tiwari's announcement was aimed at highlighting Trinamul's patriotism. There are clear instructions from the top leadership to defeat the BJP," said a source.
The BJP has been attacking Mamata and her party for asking if the Pulwama tragedy could have been avoided and accusing the Narendra Modi government of indulging in war-mongering against Pakistan with an eye on the elections.
In Asansol, all 106 councillors, cutting across party lines, welcomed the memorial plan. "It is a good initiative," said the CPM's Tapas Kabi. Tiwari said the names of all those who died in the attack would be written on the column.
Union minister and Asansol MP Babul Supriyo called it a "good initiative to pay tributes to our brave soldiers". "I expect the Asansol mayor to invite me when the column is unveiled," the BJP leader said.