Study links booze and chase to jumbo rage
The study by scientists suggested the human-elephant conflicts were mainly due to changes in landscape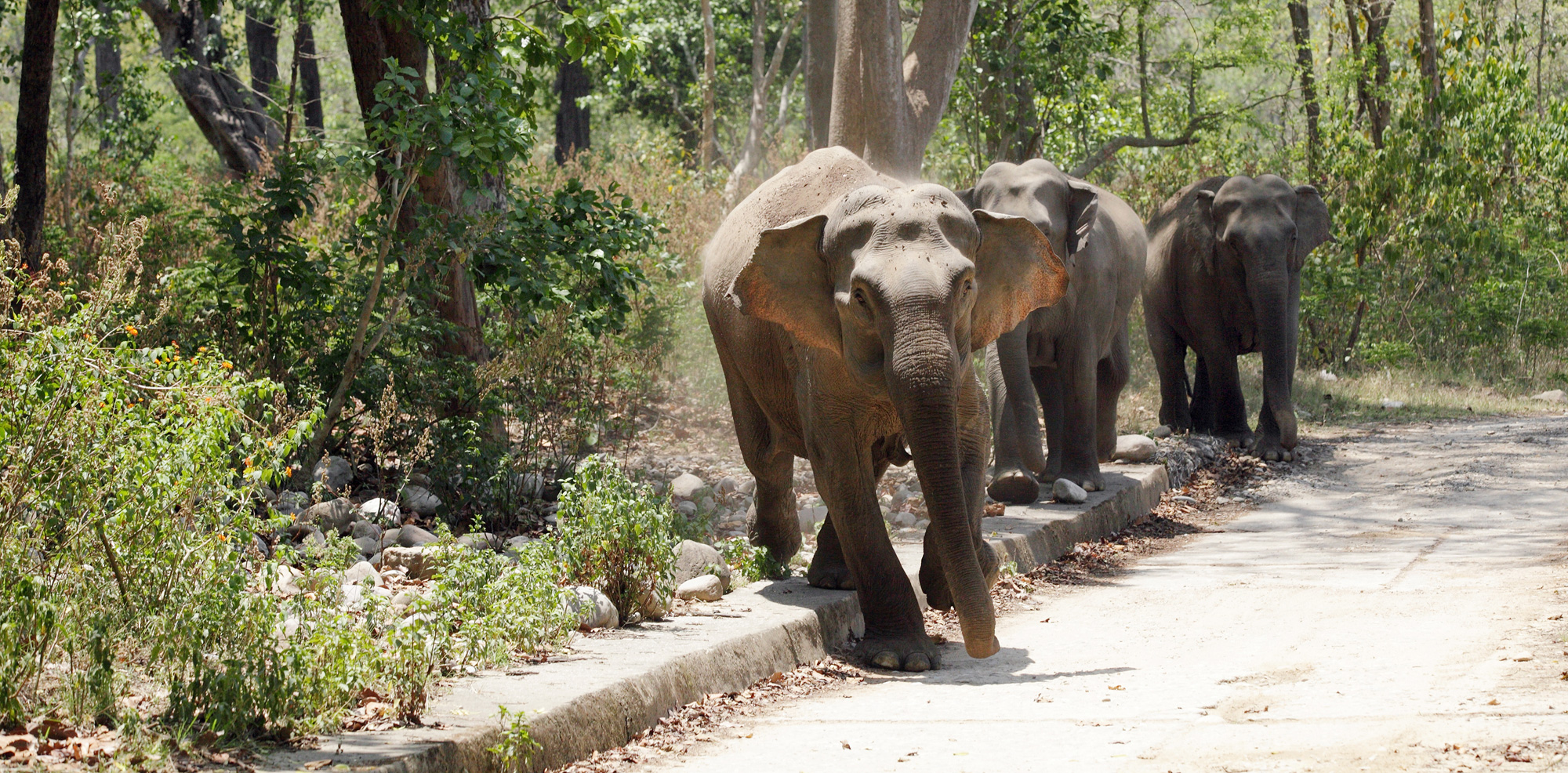 ---
New Delhi
|
Published 05.03.19, 09:32 PM
|
---
A 10-year study of elephant attacks on humans in three north Bengal districts has revealed half of the incidents occurred after dusk when victims were returning home or were drunk and chasing elephants.
The study by scientists at the Wildlife Institute of India, Dehradun, also suggested the human-elephant conflicts was less related to abundance of the animal and more to changes in landscape.
The scientists said Darjeeling, Jalpaiguri and Cooch Behar districts had an elephant population of 488, or 1.8 per cent of India's 2017 estimate of 27,312 elephants. But, the study said, the districts had 12 per cent of human fatalities from elephant attacks.
"These figures tell us changes in the landscape and human presence influence the severity of human-elephant conflict more than the density of elephants," said S Sathyakumar, a senior WII scientist who led the study published in the journal PLOS ONE.
Sathyakumar and his colleagues analysed the circumstances and geographical distribution of 476 deaths and 1,646 injuries caused by elephants in the three districts between 2006 and 2016. They found that 50 per cent of the attacks occurred between 6pm and midnight.
The researchers learnt from interactions with kin of the deceased that 36 per cent of the victims had been drunk and chasing elephants when they were attacked and 20 per cent were returning home after work. Eight per cent of the victims had been sleeping inside homes when they were attacked.
The scientists said the human-elephant conflicts were mainly confined to tea-growing zones that became barriers to the animal's traditional migration pathways.
A satellite imagery analysis of the region — which holds 450 tea plantations — has indicated the area under human settlements had increased by 44 per cent between 2008 and 2018. However, forest cover in the region also increased by 12 per cent during the period, primarily through compensatory afforestation and plantation programmes.
The scientists have recommended multiple measures to try and minimise human-elephant conflict. "Elephants need pathways to migration from east to west — improving the habitat of such corridors may help lower the risk of attacks," said Dipanjan Naha, a WII scientist and lead author of the study.
The other recommendations include reducing human encroachment of riverine forest patches, reducing alcoholism and human presence in open areas after 6pm, and early warning systems for conflict management.