Special Task Force officers arrest Pak 'spy' from Kalimpong
We would like to interrogate him further about information that we believe he has shared with Pakistan-based intelligence agencies: Senior officer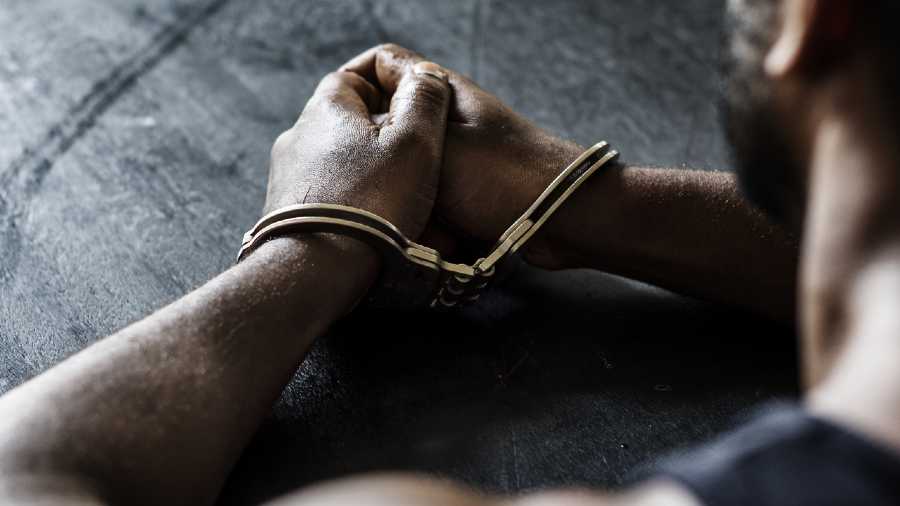 Representational image.
File picture
---
Calcutta
|
Published 25.09.22, 01:22 AM
|
---
The Special Task Force (STF) of Bengal arrested a 39-year-old man from Kalimpong for allegedly sending "sensitive information" about army installations in north Bengal to intelligence agencies in Pakistan's Rawalpindi.
Pir Mohammad was arrested from Kalimpong late on Friday after a team of STF officers tracked him for days and kept an electronic surveillance on him to find out about his conversations with Rawalpindi-based individuals on apps.
Officers refused to divulge details of Pir's alleged conversations with Pakistan-based "handlers", but said there was enough evidence to prove he was involved in espionage under the garb of a middleman arranging loans.
"We would like to interrogate him further about information that we believe he has shared with the Pakistan-based intelligence agencies," said a senior officer.
Primarily, officers have learnt that Pir had been to Nepal in the recent past and had allegedly been in touch with Lal Mohammad, another spy working for Pakistan.
Lal was shot dead in Kathmandu on September 19.
STF officers said Lal was allegedly involved in supplying counterfeit Indian notes from Nepal to north Bengal. Pir came under the scanner of STF officers immediately after this incident when he apparently returned to Kalimpong.
Officers seized a few mobile phones from Pir's possession. They were allegedly used to send over classified information about army installations to Rawalpindi.
As an agent who would arrange bank loans across parts of Kalimpong, Pir had built a network of local businessmen, traders and transporters across the hills in north Bengal, sources said. It is not clear whether Pir had ever made it to the Army Golf Club in Kalimpong but officers said he did start gathering information about the movement of vehicles to and from some army installations in north Bengal.
"No one had a clue about Pir's motives as he seemed a very amicable and an easygoing person," the officer said.
The agencies are, however, not sure about his nationality.
"We are checking all the documents to know more about him as this arrest is very significant," said a source.
State and central agencies have always been on alert in north Bengal, a region that has always been strategically important to India, especially the Siliguri corridor.
The Siliguri corridor is the slimmest part of India where the width of the sub-continent reduces to 25km, perched between Nepal and Bangladesh, with China located nearby.
The defence establishme­nts in this region, from the headquarters of Trishakti Co­rps (33 Corps) to air force stations, have been strategically vital for national security.
"Trishakti Corps headquarters in Sukna (on the outskirts of Siliguri) is the top army establishment that looks after the Indo-Sino border of Sikkim and the strategic area of Bhutan. That the area is important was evident during the Doklam standoff of 2017. Also, the second fleet of Rafale aircrafts has been sent to Hasimara, the air force station near the Bhutan border," said a former army officer.
On a number of occasions, agents of other countries and members of sleeper cells of terror outfits have been arrested from this region. Back in January 4, 2002, Mohammad Dilshad, an ISI agent was nabbed in Siliguri by the state police. Half a kilo of RDX, arms and ammunition were recovered from him along with information on army installations, restricted army maps, maps on the movement of army special trains and diaries containing telephone numbers of Pakistan and UAE.
Following his arrest, another ISI agent Sahnil Taher, was arrested from Andhra Pradesh.
Also, in 2015, the NIA had arrested persons from Malda for being involved in the Khagragarh blast.
Additional reporting by Avijit Sinha