RPF 'assault' on monk in Lucknow
Some of the devotees lodged a complaint with the Government Railway Police in Sealdah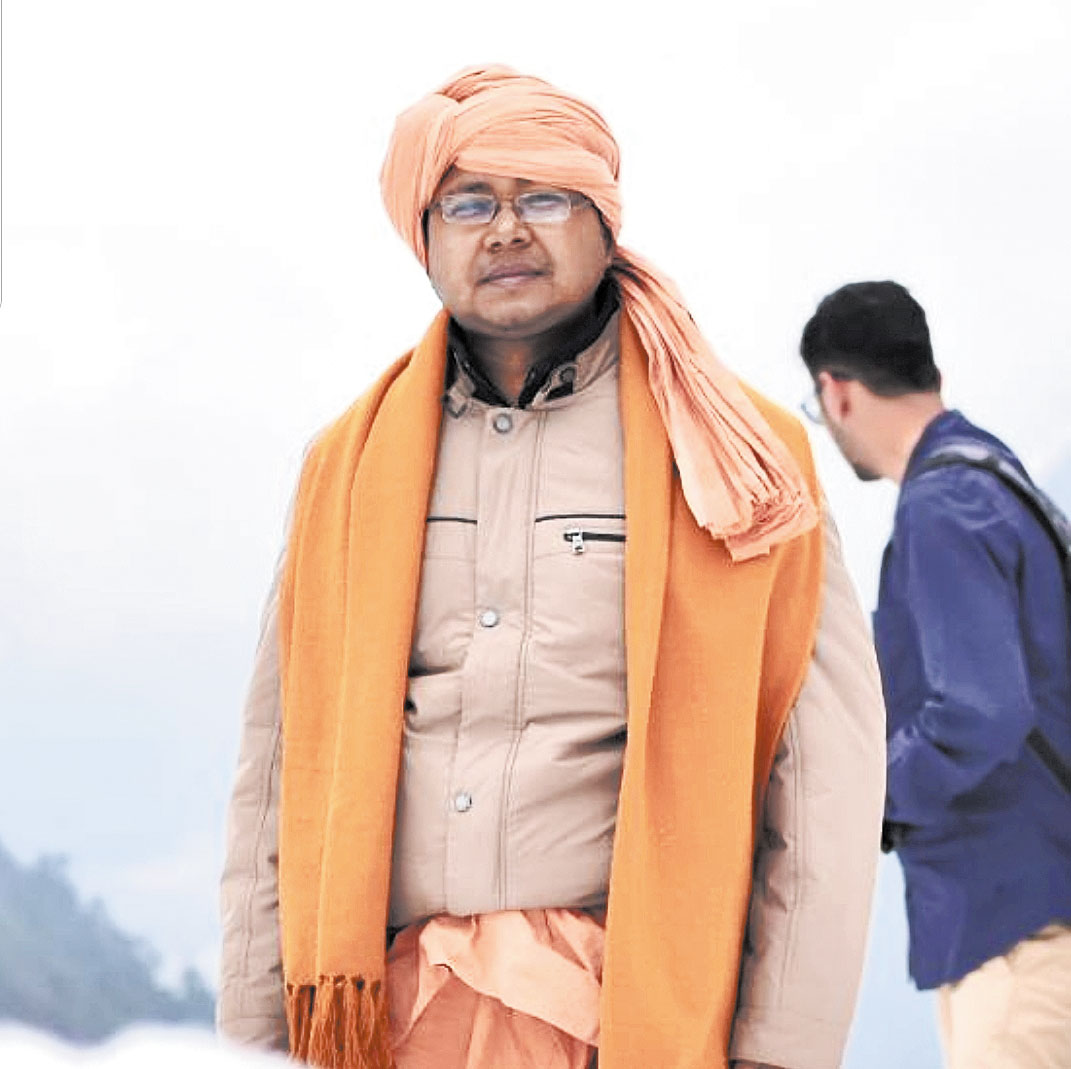 Swami Jyotirmoyananda
(Telegraph picture)
---
Raiganj
|
Published 13.07.19, 06:25 AM
|
---
A monk who is in charge of the Kaliaganj branch of the Bharat Sevashram Sangha in North Dinajpur and nine other devotees returning from the Amarnath yatra, including three women, were allegedly beaten up by a group of Railway Protection Force personnel at Lucknow station on Wednesday.
Swami Jyotirmoyananda and some of the devotees lodged a complaint with the Government Railway Police in Sealdah on Thursday and have also tweeted to Union railway minister Piyush Goyal and Uttar Pradesh chief minister Yogi Adityanath about the incident.
"We boarded the Sealdah-bound Humsafar Express from Jammu Tawi on Wednesday morning and all of us had reservations in an AC coach. Two women requested us to let them sit in our berths. We agreed," Swami Jyotirmoyananda said.
According to him, as the evening rolled, they asked the women to find some other place to sit.
"Surprisingly, their behaviour changed and both refused to vacate the berths. They also threatened us that we would be taught a lesson when the train reached Lucknow. One of them claimed that her husband was a senior government official. We did not get into any further argument and accommodated ourselves in the remaining berths," said Swami Jyotirmoyananda.
Around midnight, as the train reached Lucknow, the two women got off.
After some time, a team of RPF personnel entered the coach.
"They walked up to us and started beating us up without any provocation. They also verbally abused us. Even the three women in our group were not spared. We tried to get off the train to seek help from the GRP but they (the RPF personnel) stopped us. As the train was about to leave, they left the coach," Swami Jyotirmoyananda said.
When the train reached Varanasi, the monk and his co-travellers informed the GRP about the attack.
After arriving at Sealdah on Thursday evening, they filed a complaint at the GRP station.
"We have also tweeted to the Union railway minister and the chief minister of Uttar Pradesh. It is unfortunate that we were beaten up for no reason," Swami Jyotirmoyananda said.
When the group reached Kaliaganj on Friday, Kartick Pal, the chairman of the local municipality, met them.