Rehab facility for addicts in Siliguri
Commissioner of police says in the past one year, they had seized narcotics and drugs such as Yaba, sedatives and cough syrups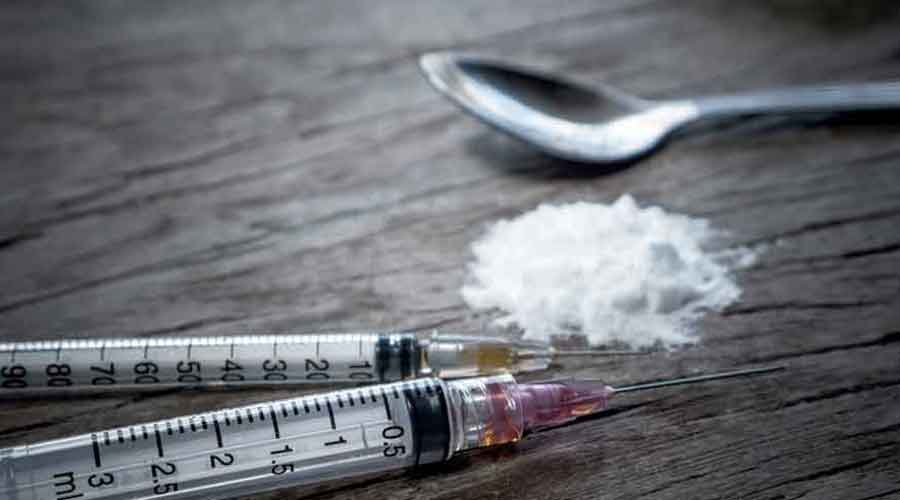 Representational image
File Photo
---
Siliguri
|
Published 03.09.22, 12:32 AM
|
---
The Siliguri Metropolitan Police opened "Navjeevan", a rehabilitation centre for substance abusers, on the premises of Siliguri police station on Friday.
Gaurav Sharma, the commissioner of police, said the initiative was taken up for treatment and rehabilitation of substance abusers and aid of their family members.
Narcotics trade is rife in and around Siliguri. Sharma said that in the past one year, they had seized narcotics and drugs such as Yaba, sedatives and cough syrups, among others, worth around Rs 140 crore under the Siliguri Metropolitan Police area.
Sources said that 253 cases had been registered and 444 persons arrested in this connection in the past one year.
Raids are regular because drug rackets use Siliguri as a corridor, the senior police officer added.
"But along with such steps (to stem narcotics trade), we have an important challenge to face, which is the rehabilitation of persons who consume drugs. On a number of occasions, their families had urged for such a facility, which is why we have come up with this centre," said Sharma, after inaugurating Navjeevan, which means "new life" in both Bengali and Hindi.
A few months back, police in Siliguri had launched a helpline to get information on narcotics and drugs.
Since then, they had been receiving requests from many residents who want addicts in their families  to be treated and rehabilitated.
"These requests prompted us to speak with NGOs and trade bodies so that a rehabilitation centre could be opened in Siliguri. It has finally materialised," said an officer.
At the centre, which has been opened in association with Siliguri Merchants' Association, the police have for now brought in 10 drug abusers. "They would be provided all necessary help for the next four months so that they can overcome the addiction," the officer added.
CCTV vigil
Gaurav Sharma, the commissioner of police, also said that they were in the process of installing 130 more CCTV cameras under the "Nazardari" project that has been taken up to intensify vigilance in and around Siliguri.
"We already have 250 CCTV cameras across the city. In addition to it, we plan to put up another 130 cameras. From today (Friday), 63 cameras (out of the 130) have started operating in various locations," said Sharma.