Professor life savings for aid of students in Santiniketan
Trust with Rs 40-lakh kitty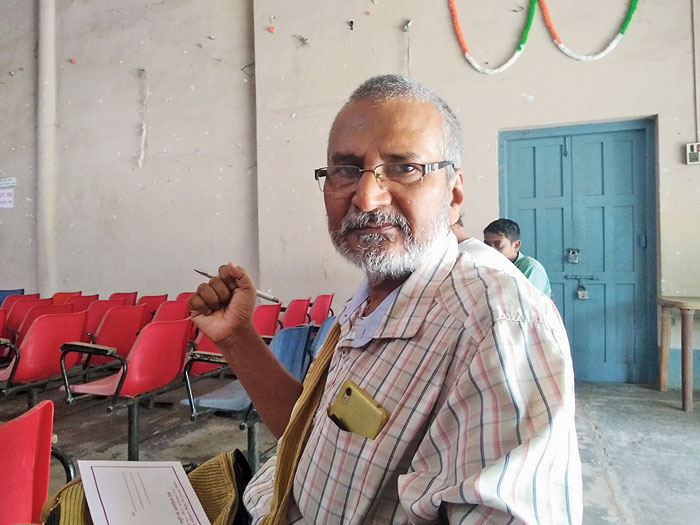 ---
---
The husband of a Visva-Bharati professor who died last year has set up a trust with her life savings to assist underprivileged school and college students from rural backgrounds.
Barsha Dutta, the husband of Jayeeta Ganguly Dutta — who taught Chinese Language and Culture at Visva-Bharati's Cheena Bhavana — has formed the Professor Jayeeta Ganguly Dutta Memorial Trust with Rs 40 lakh from her life's savings.
Cheena Bhavana was set up by Rabindranath Tagore in 1937 to boost Sino-Indian cultural relations. "My wife spent her life thinking about how she could help poor and needy students. So I set up this trust with her money so that it can go towards that cause," said Barsha.
Jayeeta passed away on January 26 last year. She was 60 and had cardiac complications.
The couple don't have children
In the initial phase, the trust has selected three remote villages in and around Santiniketan, where it will provide books and free coaching to underprivileged students. "Our main goal is to help students. We have made a fixed deposit of Rs 30 lakh and kept Rs 10 lakh in a current account for regular activities. I have plans to provide additional funds in the future from Jayeeta's savings," said Barsha.
Although Dutta set up the trust from his late wife's savings, he has not nominated relatives or family members to its administration.
The head of Chinese department, Avijit Banerjee, has been named president, and the PRO of Visva-Bharati, Anirban Sircar, the secretary.
Sircar, the public relations officer of Visva-Bharati, said: " I am really happy to be a part of it (trust)."
The trust will be inaugurated on Saturday evening.