Poll-bound Darjeeling react to Mamata's statehood remark
Ajoy Edwards's Hamro Party states that they do not subscribe to chief minister's view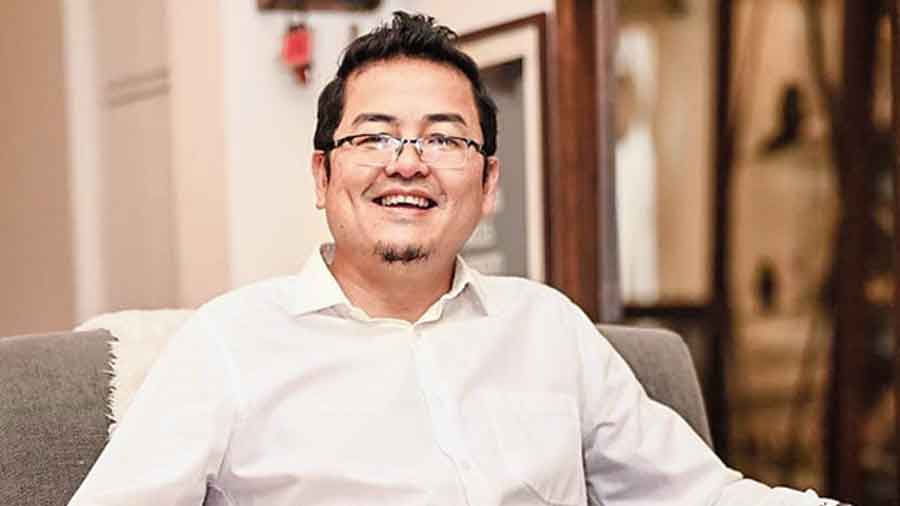 Ajoy Edwards
File Picture
---
Darjeeling
|
Published 09.06.22, 01:56 AM
|
---
Chief minister Mamata Banerjee's assertion on Tuesday that she was ready to give blood but not let Bengal divide has elicited varied responses from hill leaders in Gorkhaland Territorial Administration poll-bound Darjeeling.
While addressing a public meeting at Alipurduar on Tuesday, the chief minister had said: "I am ready to give my blood but will not let Bengal divide." Mamata had in her speech also blamed the "BJP's indulgence" for statehood demands rearing their heads "whenever an election is round the corner".
It stirred even those political parties in the hills that were relatively silent on the Gorkhaland issue.
Ajoy Edwards's Hamro Party stated that they did not subscribe to the chief minister's view. The GNLF, an ally of the BJP, issued a statement demanding progress from the Centre on the issue.
Edwards was crisp in his statement. "Hon'ble Mamata Banerjee, I disagree with you; as a citizen of a free India we citizens will always demand a separate statehood. I believe we will fulfill this dream of ours someday."
Edwards further added that he would give "his blood and life" but won't allow a violent statehood agitation as was witnessed in the last 35 years.
GNLF president Mann Ghisingh said he was not into "electoral politics at the moment but working to solve the political problems of our region and our people".
Ghisingh also had a message for the Centre.
"We voted BJP candidate Raju Bista to victory in the 2019 Lok Sabha election in the belief that Gorkhas would get justice from the BJP government. Besides, in the 2021 assembly election also, we voted BJP for a permanent political solution to the hills, Terai and the Dooars. I, therefore, remind the Union government also to fulfil the promises they have made during elections," Ghisingh said.
Anit Thapa-led Bharatiya Gorkha Prajatantrik Morcha (BGPM), which is close to Trinamul remained silent through the day. A few days back Thapa had raised the Gorkhaland issue stating that the hills need statehood and not permanent political solution, a term coined by the BJP which the party is yet to define. Thapa had then stated that his party would pass a resolution on the "Gorkhaland issue" in the very first meeting of the GTA Sabha if voted to power.
Observers believe that Thapa's party is on the back foot after Mamata's statement given its closeness with Trinamul.
On Tuesday, Mamata had said: "All these are happening because of the BJP's indulgence. Whenever there is an election round the corner, this party tries to bring up such issues to divide people for votes but eventually, their promises fall flat. The party had promised it would give Gorkhaland but till date, nothing has happened. They have always tried to trigger a tussle between the residents of the hills and the plains and among different communities. We have stopped it."