Politics of 'convenience' emerges in Darjeeling hills
Gurung's supporters are accused of not allowing then GNLF president Subash Ghisingh to climb up hills from Siliguri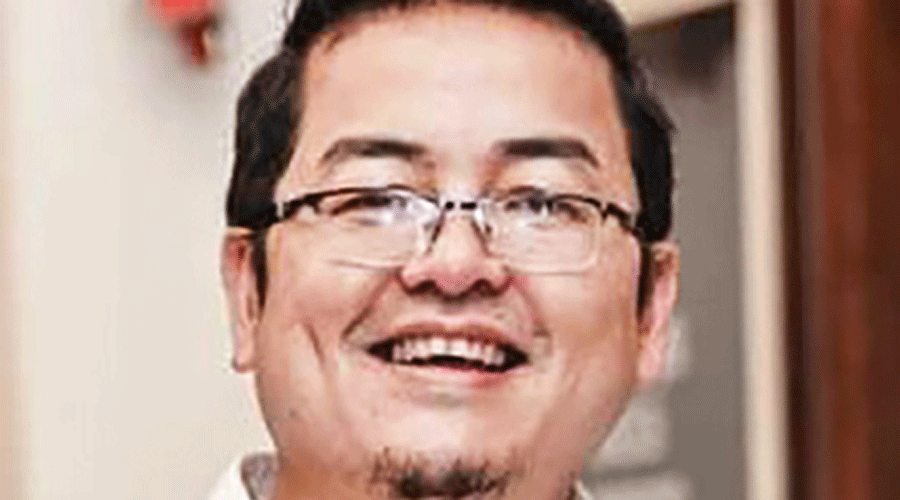 Ajoy Edwards.
File picture
---
Darjeeling
|
Published 31.12.22, 03:39 AM
|
---
Ajoy Edwards, Bimal Gurung and Binay Tamang have come together to take on the Bharatiya Gorkha Prajatantrik Morcha (BGPM), but many in the Darjeeling hills have pointed out that the three were accused of chasing each other during the heyday of their respective parties.
Once Bimal Gurung took control of Darjeeling politics in 2007, the Gorkha Janmukti Morcha leader was accused of chasing Edwards, who was then with the Gorkha National Liberation Front (GNLF), from the hills.
Even just a couple of weeks ago, Edwards, who formed the Hamro Party in 2021, had recounted the trauma his family had to go through when Edwards's famous eatery in Darjeeling, Glenary's, was attacked.
Gurung's supporters were also accused of not allowing then GNLF president Subash Ghisingh to climb up the hills from Siliguri. The dead body of Ghisingh's wife, Dhanmaya, could not be brought up to the hills for the cremation.
Also, during Ghisingh's heyday, the GNLF had allegedly forced CPM supporters and leaders to flee the hills for Siliguri.
As late as in 2017, Gurung was forced to flee from the hills. Binay Tamang and Anit Thapa, who had formed a breakaway faction of the Gorkha Janmukti Morcha and had taken control of the Gorkhaland Territorial Administration (GTA), were accused of ensuring that Gurung was not allowed to enter the hills. Gurung returned in 2020 after aligning with the Trinamul Congress. "Along with the leaders, a lot of their supporters had also suffered. It seems it is all a matter of convenience for hill leaders and they are not particularly concerned about their supporters," said a hill resident.
A wide cross-section of society, especially in towns, is bemused by the recent political alignment. "Political ideology and integrity seem to be missing big time in the present-day hill politics," said another resident. Edwards, Gurung and Tamang have been supporting each other at the Gorkhaland Territorial Administration (GTA) Sabha meetings since August as they all are in the Opposition. The GTA is helmed by Anit Thapa's BGPM.
The trio publicly came together after the BGPM started making attempts to topple the HP-controlled Darjeeling municipality.
"The BGPM's move has also not gone down well with the masses, especially after a purported audio of a bribe offer to an HP councillor came out in the public domain," said an observer.
With the support of Gurung and Tamang, the HP has been holding a month-long meeting in Darjeeling against the BGPM.