Plywood unit shuts, owner blames trade union
Union leaders denied the charges and said the management's decision has left around 800 workers jobless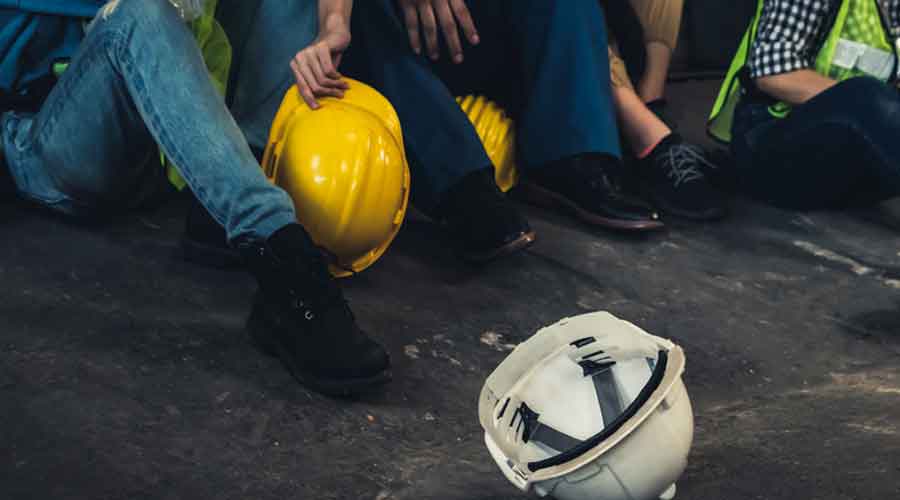 ---
---
The management of a plywood factory in Dhupguri block of Jalpaiguri announced suspension of work on Monday evening, alleging that some local trade union leaders of Inttuc, the workers' front of Trinamul, were creating problems in the unit and asking money from them at regular intervals.
This is the second time in the past three months that the factory has shut.
The trade union leaders have denied the charges and said the management's decision has left around 800 workers jobless.
Sources said on Tuesday morning, when the workers arrived at the unit, they found the notice of suspension of work at the entrance.
Sattar Ali, who owns the factory, said some Inttuc leaders of the area were trying to extort money from him.
"In the name of trade union activities, they often ask us for money. We have paid them on some occasions but this trend has to stop. Also, these leaders resort to protests on flimsy grounds. This affects regular activities at the factory. That is why we are forced to take such a decision," said the owner.
Azizul Rehman, an Inttuc leader of the area, brushed aside the charges.
"The management's allegations are baseless. We have our trade union's unit in the plywood factory and the workers are with us. But we have never asked for any money from the management," Rehman said.
"Basically, the management does not want to pay bonus to workers ahead of Durga Puja. That is why they have taken this decision," the trade union leader added.
Both the management and union leaders are, however, trying to resolve the issue and have sought the intervention of district Inttuc leaders of Jalpaiguri.
"We want the factory to reopen at the earliest. There are certain differences among the management and the local trade union leaders that led to the situation. We will hold talks with them and hope to resolve the issues," said a senior Inttuc leader in Jalpaiguri.
A source said that in June this year, the management had shut the factory. It reopened on July 1 after talks.