Ploggers and pacers for season's first run
Seasoned runners to guide newbies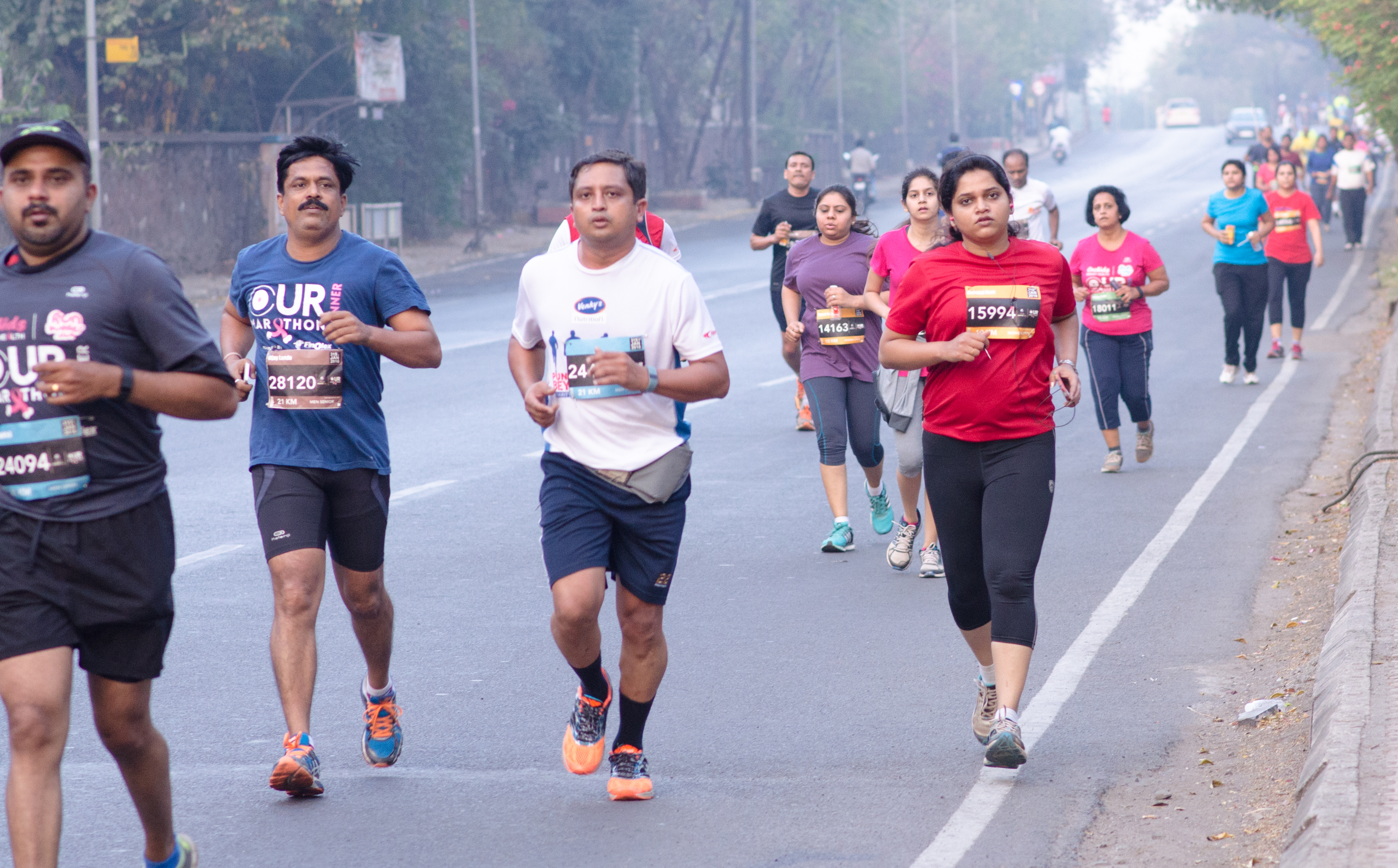 ---
|
Calcutta
|
Published 21.11.19, 09:14 PM
---
The 8,000-odd participants in the season's first road race this Sunday will include around 100 ploggers who will pick up trash as they run.
The ploggers — people who pick up rubbish while jogging — will be split into groups and will run in all categories of the Airtel Run for Education, partnered by The Telegraph, the organisers said.
"Students of the Techno India group will be part of the 100-strong contingent of ploggers. We want to create awareness and ensure that no plastic bottles and towels are left behind on the course," said Kunal Khilani of Round Table India, the organisers of the run and the race mentor.
Finisher T-shirts, with the name of the runner and his/her timing emblazoned on the back, will be available for a fee. "We have been getting repeated requests from participants that they would like to take back T-shirts with their names and timings emblazoned on the back," Abhay Doshi, member, Round Table India, one of the organisers, said. All finishers will also receive medals.
"Every year this event breaks footfall records and this year, too, we expect to cross last year's figure," said Siddharth Sharma, CEO, Calcutta and Bengal, Bharti Airtel.
The 21km half-marathon will be a single-loop race from the City Centre to the Kolkata Gate in New Town and back.
Not every participant in the road race will run at their fastest on Sunday.
At least a dozen-odd men and women will run slower than their natural pace to guide first-timers.
The 12 pacers — so called because they set the pace for others — will have flags attached to their backs and flying over their heads, declaring the time they will take to finish their run, such as "2 hours 30 minutes" or "3 hours 15 minutes".
For the pacers, all seasoned runners, the duration will be less than their personal best timings. The rookies will have to follow the pacers, slowing down, accelerating or stopping for a water break with him or her.
"When you are new to road races, you are in doubt about how to pace your run. Should you go slow in the beginning and conserve energy? When should you take your water break or loo break? You need an experienced runner to guide you," said Harsha Pandey, a pacer for the 21k run.
The target is to raise around Rs 38 lakh this year, which will be spent on building classrooms at Talbeni Belayti Ali High School and Panchla Azeem Moazzam High School.
The registration for the race is closed and the running bibs are being distributed from the Decathlon store in Salt Lake's Sector V.