Plea for action on racism over pathogen
Darjeeling BJP MP Raju Bista had raised the issue in the Lok Sabha on Thursday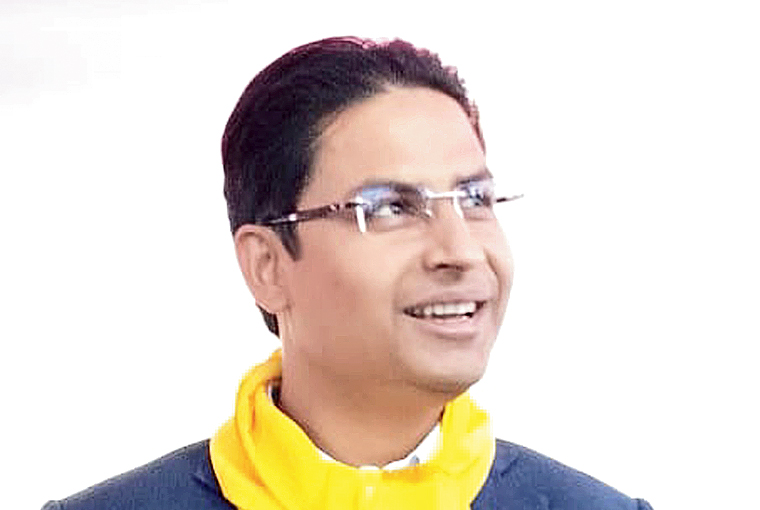 ---
---
GTA chief Anit Thapa has requested Bengal chief minister Mamata Banerjee to take "strict action" against those discriminating against people from the hills and the Northeast over the coronavirus epidemic because of their distinct physical features.
Over the past few days, a number of messages, including videos, are circulating on social media where people with Mongoloid features are narrating instances of racism.
Darjeeling BJP MP Raju Bista had raised the issue in the Lok Sabha on Thursday.
Bista had said: "I brought to the notice of the House how people from Darjeeling, Kalimpong, Northeast, and the people with Mongolian racial features living in cities like Kolkata, Pune, Mumbai, and Delhi have been victims of racism and called "Coronavirus".
Thapa in his letter to Mamata said incidents of racial discrimination were taking a psychological toll on the people from the region. "It has come to my notice through various social media platforms and multiple phone calls that students, workers and travellers belonging to the GTA area, Sikkim and the Northeast are being targeted racially because of their distinct physical features,' said Thapa.
The GTA chief said groups and individuals were experiencing multiple forms of racism at public places like transport and colleges. "Uneducated people are making racist comments and distancing themselves whenever a group or individuals with mongoloid physical features come near them. Tagging a certain racial group with the 'coronavirus' is not only disturbing but also a social problem," said Thapa.
He said such kind of incidents should be "nipped in the bud" before it took a disturbing dimension.