Phone peril in app cabs
Hundreds of people using app cabs in Calcutta encounter drivers who keep talking on mobile phones while driving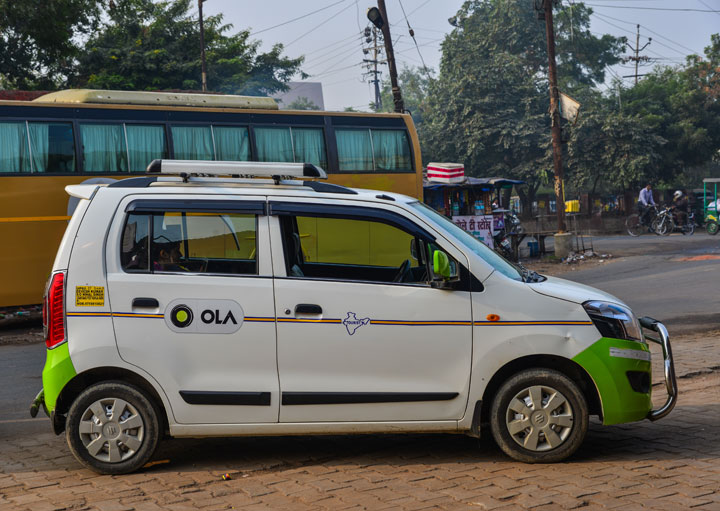 ---
|
Calcutta
|
Published 25.01.20, 07:52 PM
---
Actress Sonam Kapoor had recently tweeted of her "scariest experience" with Uber in London saying she was "super shaken".
In Calcutta, hundreds of people using app cabs, particularly at night, have said that drivers keep talking on mobile phones while driving and refuse to hang up even after being told it is illegal.
Conversations are often "inconsequential" — how their day has been, the number of trips covered or talking to a family member, many people The Telegraph spoke to have said.
At times, drivers connect their phones to the car's speakers and passengers have to sit through the conversation. Many said police hardly prosecute drivers even after spotting them talking on phones. "Last week I was returning home to the Bypass area after admitting my mother to a hospital in Alipore," Kaushik Basu said.
"I was not in the right frame of mind. The driver started talking on his phone immediately after starting the trip and continued till Rashbehari Avenue. This was not the first time I suffered such a call. On several trips at night, I have had drivers talking on their phones while speeding down the roads."
Many like Basu don't lodge formal complaints with the service providers. "Too tired at the end of the day" to do so, according to them. But there are exceptions.
"I had mailed Uber complaining about a driver. He had refused to hang up even after I told him that it was illegal," a Kasba resident said.
Uber mailed back saying the company was sorry to hear about the experience. "We understand the use of mobile phones while driving can be dangerous and unsafe. Hence, we discourage this practice on our platform. Facilitating a safe and comfortable experience is important to us and any instance disrupting this is taken with utmost seriousness."
An officer overseeing traffic in south Calcutta said drivers of app cabs were regularly prosecuted for talking on their mobile phones while driving. But the fine of Rs 100 is possibly "not a strong deterrent", he said.
"There have been instances when drivers have been booked for endangering the lives of passengers and rash and negligent driving," he said. "But the practice continues."
On January 15, the transport department had cancelled the driving licence of Indranath Talukdar after Suvendu Adhikari, the transport minister, spotted him talking on a phone on Red Road on January 13.
Both Ola and Uber did not respond to Metro's calls and text messages.
In February 2018, the government had banned talking on phones while driving after a bus accident in Murshidabad claimed the lives of 42 passengers.
Immediately after this the city police had asked Calcuttans to submit pictures of people talking on phones while driving. There was a surge in response for some days.