Persuade seniors to install CCTV cameras, Calcutta top cop tells team
New Alipore police station has launched an initiative to install infrared CCTV cameras at the homes of several Pronam members in its jurisdiction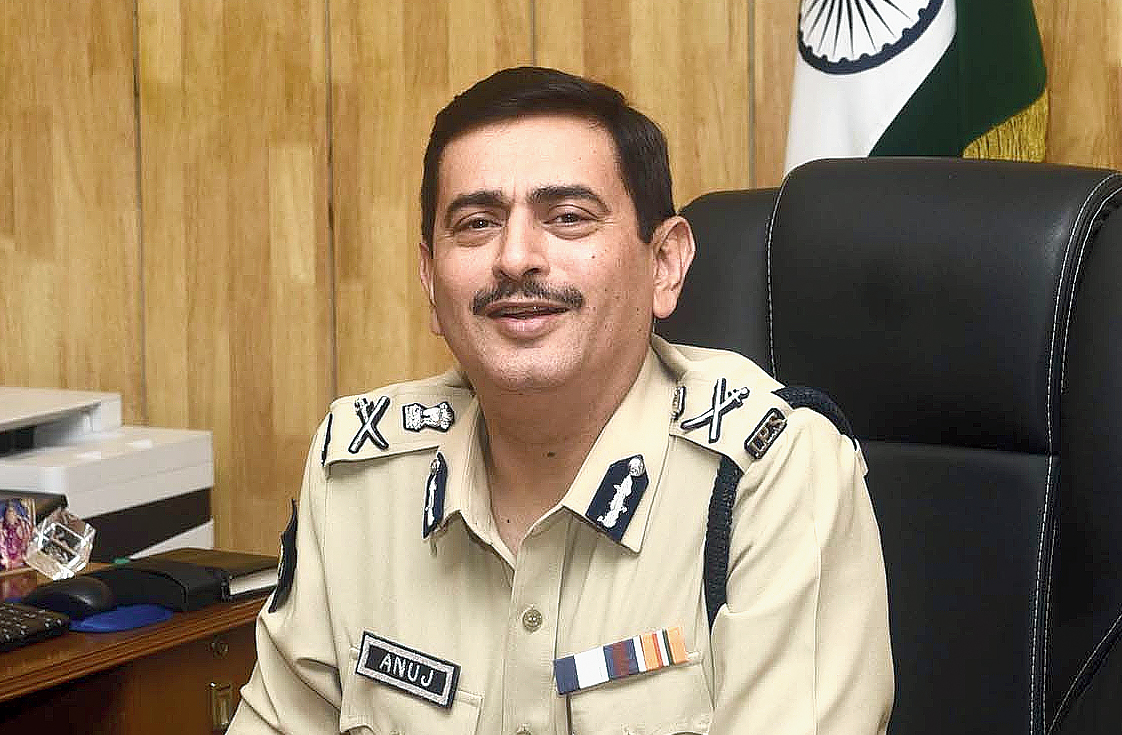 ---
|
Calcutta
|
Published 09.08.19, 08:25 PM
---
Encourage senior citizens to install CCTV cameras at home for their safety and security, Calcutta police commissioner Anuj Sharma on Friday told all police stations.
Sharma was speaking at the monthly crime conference where he addressed officers of the rank of officer-in-charge and above.
Officers of New Alipore police station have launched an initiative to install infrared CCTV cameras at the homes of several Pronam members in its jurisdiction. Such cameras can take pictures at night.
The cameras that have been fitted in the homes of the senior citizens were bought at a subsidised rate, police said.
Metro had reported on Thursday that the police had begun installing CCTV cameras in the homes of elderly people in New Alipore and how they felt safe and secured.
"The police commissioner said the New Alipore model could be replicated in other places. If we can negotiate with vendors and arrange for CCTV cameras at a subsidised rate for the elderly residents of the area, it will have a good impact," an officer who was present at the meeting said.
The trigger behind the police move is a spurt in crime against the elderly.
There have been multiple instances where senior citizens have been robbed or killed by unknown people or even guards or labourers who have worked in their homes, the police said.
A few days ago, an elderly couple were found murdered in their Netaji Nagar home. A labourer who had painted the house was arrested in connection with the murder.
A few weeks ago, an elderly woman was found smothered. A carpenter whom the family was about to hire to make new furniture was arrested in connection with the murder.
A few months ago, a woman living alone in her Jodhpur Park home was found dead. Investigations had revealed that one of the guards and a gardener had killed her for money.
"In all the recent cases, the murderer was known to the victims. A CCTV camera may act as a deterrent to crime," another officer who attended the meeting said.
The only challenge in executing the project is to persuade elderly citizens to spend on CCTV cameras, the police said.
"Most of the people we approached want CCTV cameras in their houses for free," an officer posted in the south east division said.