Partha reply to Governor letter
Jadavpur University protests were against Citizenship Act and NRC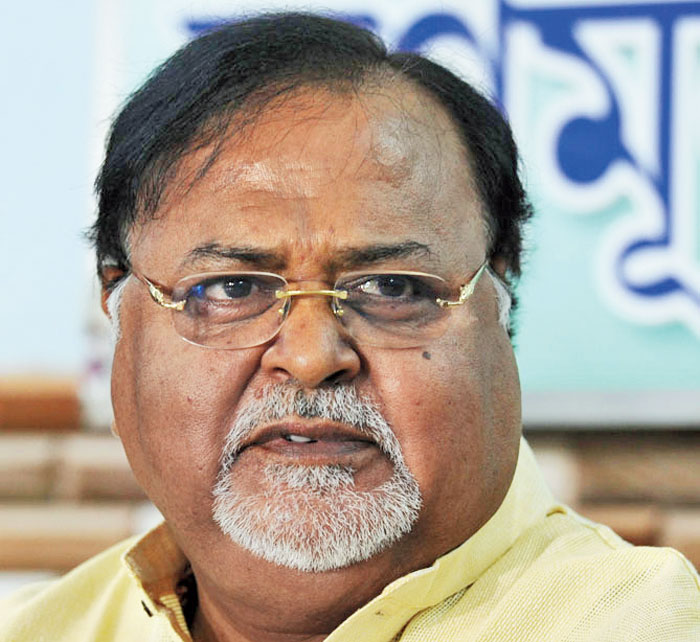 ---
|
Calcutta
|
Published 29.12.19, 07:20 PM
---
Education minister Partha Chatterjee on Sunday wrote to governor Jagdeep Dhankhar to say that the protests at Jadavpur University on convocation day were an expression of resentment at the Citizenship (Amendment) Act and the National Register of Citizens.
Dhankhar, chancellor of state-aided universities, had to return to Raj Bhavan without attending the convocation at Jadavpur University (JU) on December 24 following protests by students and employees.
The governor had written to chief minister Mamata Banerjee the next day, seeking her response on "cancellation of programmes related to state-aided universities and incidents at Jadavpur University on December 24".
He posted a copy of the letter on Twitter on Saturday and wrote: "... To my communication of December 25, CM has responded on Dec 26 that Minister-in-Charge Education will discuss all the issues. I look forward to this."
Minister Chatterjee tweeted on Sunday evening: "As you have posted a letter of HCM to you on a social media platform, I hereby posting necessary details through the same mode for your kind information." HCM refers to honourable chief minister.
Chatterjee said he later sent the governor a hard copy of his response. "The students and people of the state want the withdrawal of the same and are dead against the implementation of it in West Bengal. As desired by you, we are always ready to work together, provided your approach is cordial and not forceful and amicably mutual in the best interest of state education department," the letter from Chatterjee states.
By referring to cancellation of programmes of state-aided universities, the chancellor sought a response from the state on the deferment of the convocation of the Maulana Abul Kalam Azad University of Technology (MAKAUT) and Calcutta University's senate meeting. The convocation was to be held but was indefinitely postponed after the government introduced rules curbing the powers of the governor as chancellor.
"In this regard it is brought to your notice that the cancellation of formal programmes pertaining to the state universities, the dates of the programmes are fixed and chalked out and cancelled depending upon the circumstances by the vice-chancellors. The universities are autonomous bodies and the state government hardly interferes in the discharge of their duties and responsibilities based on rules 2019," Chatterjee wrote.
Dhankhar tweeted on Sunday: "Am frankly amused. Hon'ble CM communication reflected farsighted approach and hence my step. Hon'ble Minister may check a critical communication of CM was on screen of all channels. No time for tit for tat. Hope we'll move ahead as indicated by CM and discuss issues across."