North Bengal Trinamul agog over new faces in cabinet
Mamata's party managed to secure 23 seats, almost double compared to the party's performance in the 2019 Lok Sabha polls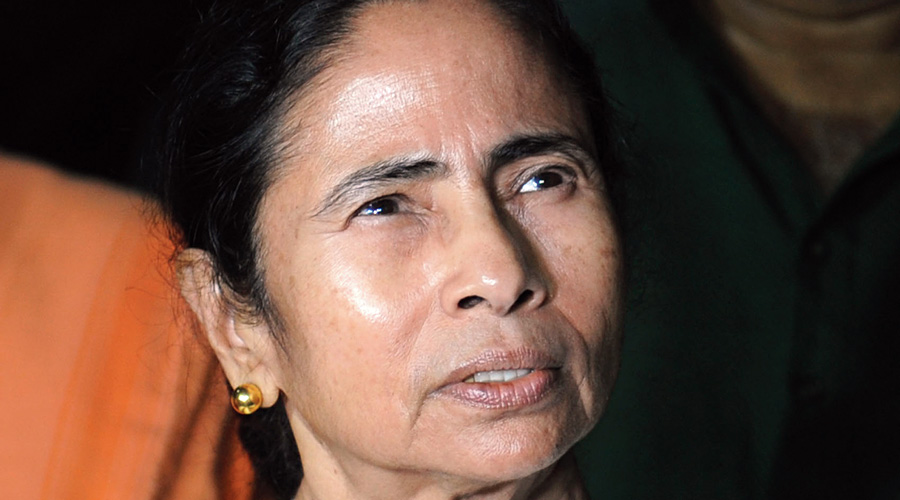 ---
|
Siliguri
|
Published 05.05.21, 02:25 AM
---
As Nabanna gears up to welcome Mamata Banerjee for her third term as Bengal chief minister on Wednesday, north Bengal's Trinamul leaders and workers are anxious to know who would be the region's leaders to form a part of her new cabinet.
In north Bengal, Mamata's party managed to secure 23 seats, almost double compared to the party's performance in the 2019 Lok Sabha polls and equal to what it had bagged in the 2016 Assembly elections. However, unlike 2011 or 2016, talks are more intense now as three former Trinamul ministers from north Bengal — Gautam Deb, Rabindranath Ghosh and Binoy Krishna Barman — have lost the polls. In contrast, this is the first time that Trinamul bagged many seats in Malda and North Dinajpur and routed the Congress from there, said a political observer.
Also, Bachchu Hansda, the former Trinamul MLA of Tapan in South Dinajpur and a minister of state in Mamata's second cabinet, was replaced by a new candidate this time. The party's only old face in the region who won this time was also a minister of state, Golam Rabbani, from Goalpokhor in North Dinajpur.
"That is why there's more curiosity among our party workers and supporters on who will be inducted into the cabinet from north Bengal and what their portfolios will be," said a senior Trinamul leader in Malda.
After Mamata formed her government in 2011, she created the north Bengal development department for the region. Gautam Deb and Rabindranath Ghosh led this department in her first two terms.
MLAs from Cooch Behar were given departments such as forest and backward classes' welfare. In 2016, Deb got tourism — a sector which Mamata always stressed on and which has managed to generate many jobs since 2011.
In Malda, where Trinamul won eight of 12 seats — the party had drawn a blank here in 2016 — party insiders feel the district should get two cabinet ministers and two ministers of state.
"The NB development department, minority development affairs, horticulture and labour are some portfolios that we feel should come to MLAs elected from the district," said a party insider.
There is a similar feeling in the twin Dinajpurs, where Trinamul has won 11 of 15 seats. "Now that top leaders in the northern districts of north Bengal have lost, we believe there are competent MLAs in our districts who should make it to the cabinet," said a Trinamul leader in Balurghat.
Additional reporting by Soumya De Sarkar in Malda and Kousik Sen in Raiganj