Nadia ID rush on NRC fear
The Nadia rush follows similar scramble in Alipurduar, near the Assam border, and over 400km away in Malda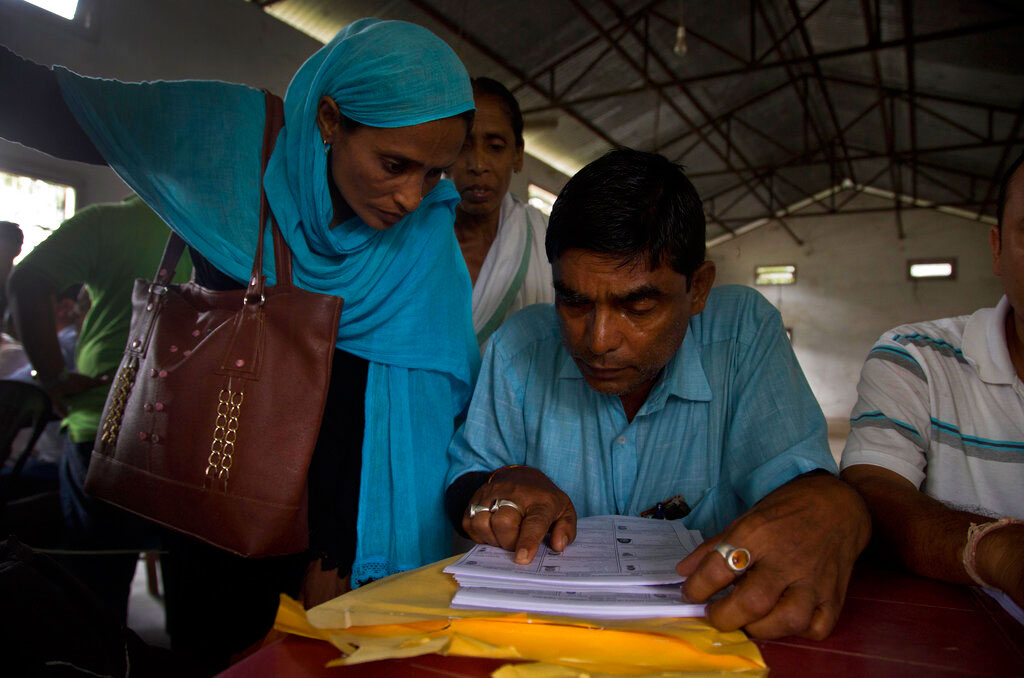 ---
---
Sultan Mandalstood in a queue of over 100 people from 7am on Friday outside a block office in Nadia's Nakashipara to get errors in his family's ration cards rectified.
"I don't know how important ration cards are to ensure NRC entry. But if I lose my citizenship because of flaws in the ration card, it will be because of the negligence of officials. We fear that these flaws could be a threat to our status as citizens," said the 46-year-old resident of Haridrapota village in Nakashipara.
Mandal is one of a wave of applicants who have swamped government offices in Nadia to update and correct documents that could ensure citizenship, gripped by fears after BJP leaders raised their pitch for NRC in Bengal.
Chief minister Mamata Banerjee has declared there will be no such exercise in the state.
The Nadia rush follows similar scramble in Alipurduar, near the Assam border, and over 400km away in Malda.
The fear of losing citizenship runs high in Nadia as the district had witnessed a huge influx during the 1980s, particularly in areas close to the Bangladesh border such as Chapra, Krishnaganj, Karimpur and Nakashipara.
In these pockets, block development and land offices have been flooded with applications for rectification of personal data and IDs. Such is the rush in some of the offices that the administration has had to outsource work to process the pile of applications.
At the Nakashipara land and land reforms office, Jagabandhu Das, 52, wanted to have his name included in the records of his ancestral land and waited in one of the queues for over five hours. "I recently found there is a wrong entry in the land records. If that is not corrected, it may land me in trouble if NRC is implemented in Bengal. "
BJP Nadia North president Mahadeb Ghosh blamed the rush on "panic about NRC created by some parties for vested political interests".