Morcha guns for 'betrayer'
Binay faction of GJM to campaign against Modi in plains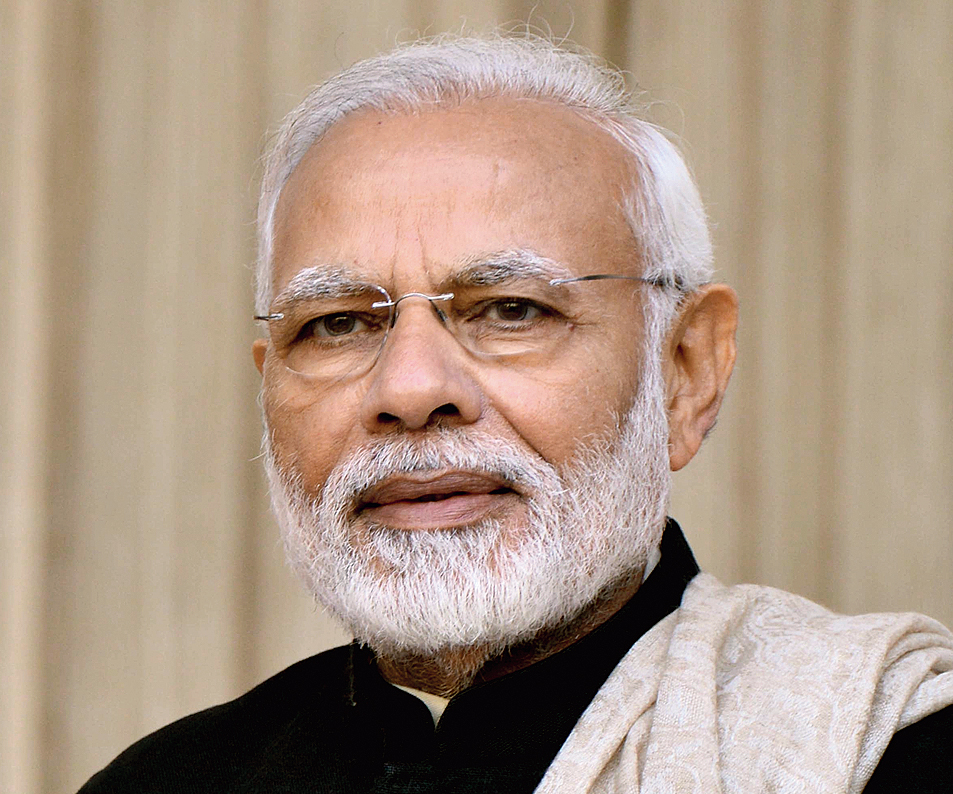 ---
|
Siliguri
|
Published 11.02.19, 08:38 PM
---
The Binay Tamang faction of the Gorkha Janmukti Morcha has decided to launch an extensive campaign in the plains of north Bengal against the BJP and Prime Minister Narendra Modi whom it called a "betrayer" of the Gorkhas.
The decision, the Morcha said, follows the Prime Minister's silence on the Darjeeling hills and the Gorkhas at his February 8 meeting in the Maynaguri block of Jalpaiguri.
"A few days back, the Prime Minister visited north Bengal and surprisingly, he did not speak a single word for the Gorkhas who had supported his party wholeheartedly in two consecutive Lok Sabha polls. Earlier, he had said the dream of Gorkhas was his but in the past four-and-a-half years, the Prime Minister and his party did nothing for us. We feel it is a complete betrayal of our trust and aspirations and hence, we will campaign against him across the Dooars and the Terai, calling him a 'betrayer' of the community," said Tshering Dahal, the president of the Gorkha Janmukti Nari Morcha.
At the meeting in Maynaguri, there was virtually no presence of Gorkhas. The BJP that faced steady depletion in its support base in the hills, could not bring in Gorkhas from the Dooars, many of whom had supported the party in earlier elections.
"This seems to have buoyed the Morcha which now wants to ensure that Gorkha votes do not go to the BJP," said a political observer.
On Sunday evening, the Morcha took out a rally at Panighata, around 35km from here, against the BJP.
In the coming days, the Morcha plans to hold marches, meetings and door-to-door campaigns to stop the BJP from drumming up support among Gorkhas in the Terai, Siliguri and the Dooars.
"Our party president (Binay Tamang) and other leaders left for Delhi on Monday. Once they return, we will sit down and draw the campaign plans. Our stand is simple. We want our supporters to vote for the candidate who would represent the 'third front'," said Dahal.
A Morcha leader from the Dooars said it would highlight the BJP's alleged failure to meet its commitments and simultaneously, mention development projects taken up by the Mamata Banerjee government in Bengal.
"We will also highlight the recent remarks of the chief minister, who said she wanted a solution to our longstanding demand for Gorkhaland," said the leader.
" In the Dooars, the Gorkha voters will also be reminded of the hollow promises made by the BJP and the Prime Minister that the Centre would reopen closed tea gardens. It is not the Centre but the state that has facilitated reopening of some estates and yet, the Prime Minister tried to take credit for it."