Missing Cooch Behar woman returns, cries kidnap
Government Railway Police probed the disappearance of Nilima Roy Burman, and said they found several anomalies in her statement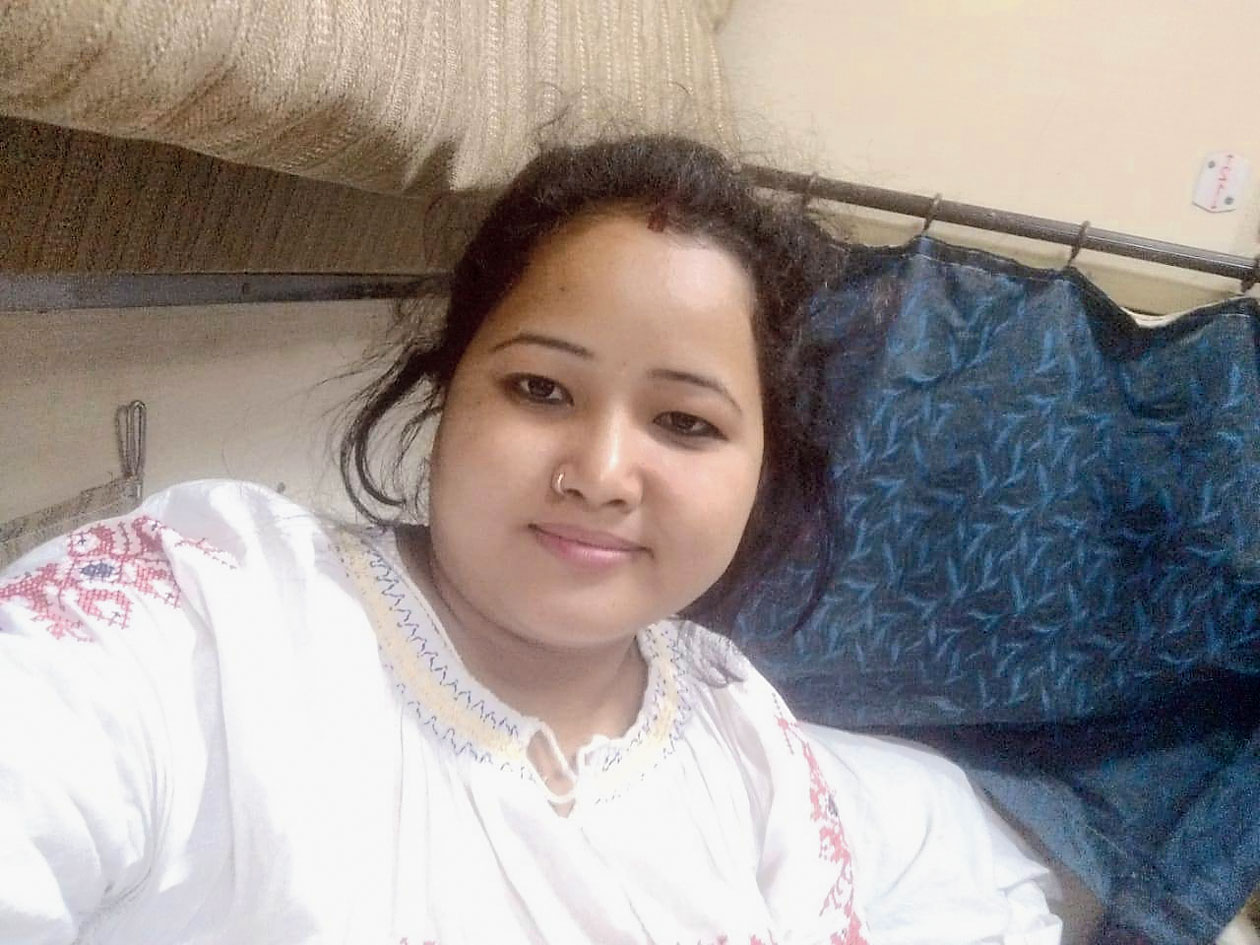 Nilima, a resident of Jhuripara in the Dinhata block of Cooch Behar, had boarded the train at Dhupguri on Sunday with her husband Raju, their five-year-old son and her brother
(Telegraph picture)
---
Malda
|
Published 03.07.19, 09:19 PM
|
---
A woman who disappeared from the New Delhi-bound Brahmaputra Mail on Monday reached Malda on Tuesday night and claimed she had been abducted.
Sources in the Government Railway Police (GRP), which was probing the disappearance of Nilima Roy Burman, said they had found several anomalies in her statement.
Nilima, a resident of Jhuripara in the Dinhata block of Cooch Behar, had boarded the train at Dhupguri on Sunday with her husband Raju, their five-year-old son and her brother. The family was travelling in an AC 2-tier coach.
In a complaint filed with the GRP at Malda station, Raju had said that Nilima went missing just before the train was about to reach Barharwa in Jharkhand early on Monday. He feared Nilima had been kidnapped as she was wearing gold ornaments.
Raju received a call from an unknown number on Tuesday night and heard his wife crying at the other end. Nilima told her husband she had lost consciousness on the train and her jewellery was stolen. She said she woke up near Bandel station in Hooghly and called Raju from the cellphone of a stranger. Raju asked his wife to take a train to Malda, where he was waiting for her.
Sources said Nilima boarded the Teesta Torsa Express on Tuesday afternoon and reached Malda Town station on Tuesday night.
The couple went to the GRP office on Wednesday, and got their statements recorded.
"The woman said she was on her way to her berth from the washroom when some goons caught her. She said she was wearing around 80 grams of gold which cost around Rs 2.5 lakh and they were all stolen," said a GRP officer.
The GRP officers said there were a few inconsistencies in the woman's statement.
"Why goons should kidnap her when they could have simply snatched her ornaments? The train was in Jharkhand when she disappeared. It is not clear why she would be taken to Bandel," said an officer.
Bhaskar Pradhan, the inspector-in-charge of the Malda GRP, said: "We have recorded her statement. We are scrutinising it and the probe is on."
The couple have left for Maynaguri in Jalpaiguri.