Metro rake from China off vessel
Assembly at port yard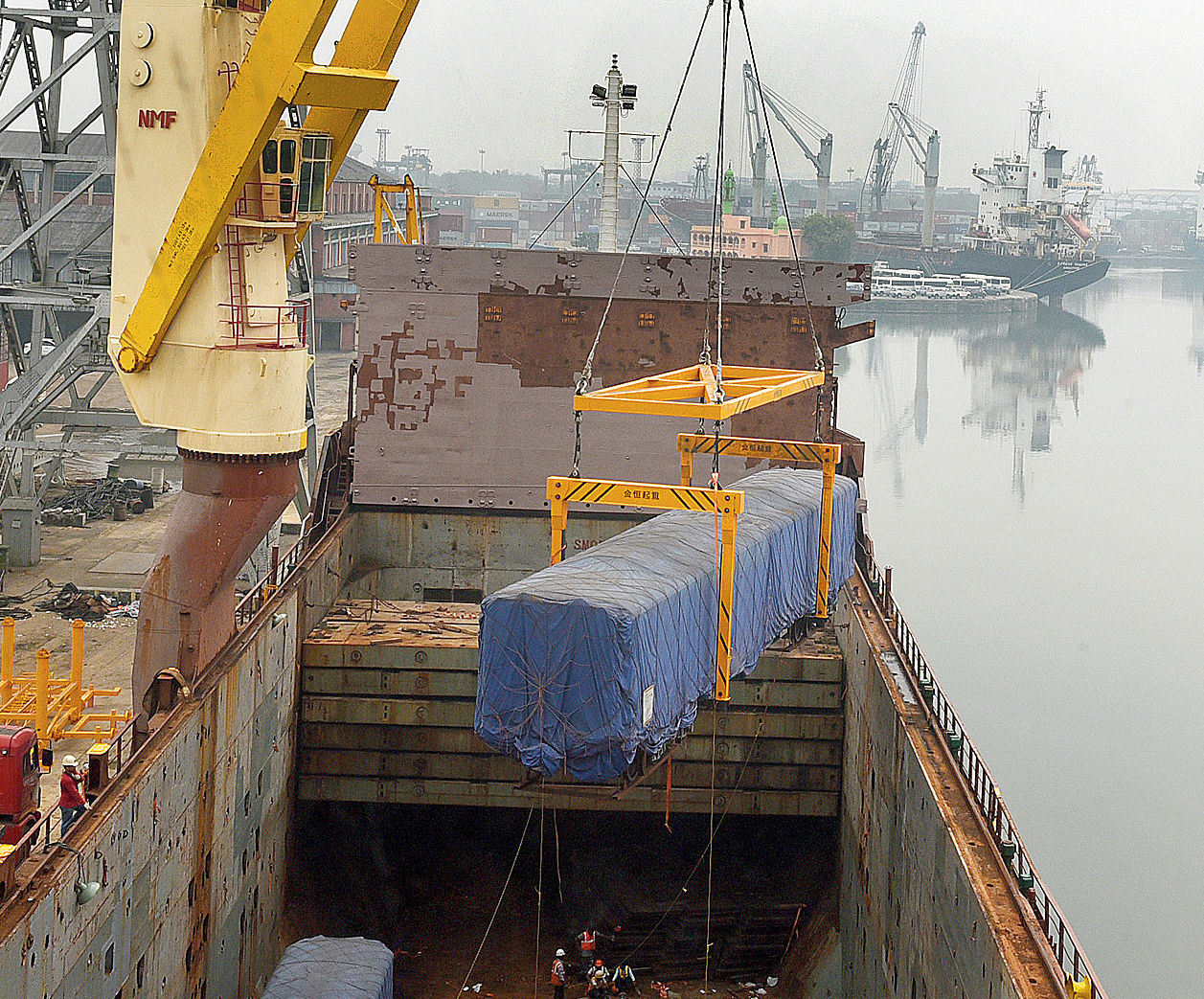 ---
|
Calcutta
|
Published 04.03.19, 10:22 PM
---
Calcutta Metro's first foreign rake was unloaded from a vessel at the city port on Monday.
The eight coaches will be assembled near a railway yard at the port and taken to the Noapara maintenance base by a diesel engine on Tuesday.
The rake, manufactured by CNR Dalian Locomotive & Rolling Stock Co. in China, is the first of 14 rakes to be shipped to Calcutta to boost the services of Metro Railway, which now makes do with an ageing and snag-prone fleet.
The new rake will undergo a series of tests before being rolled out for commercial run. "The rest of the rakes will come after the first is declared fit for commercial run," a Metro official said.
After a series of trial run at the Noapara depot, the rake will need a clearance from the Lucknow-based Research Designs and Standards Organisation. A subsequent fitness certificate from the Commissioner of Railway Safety and a nod from the Railway Board are required before the start of commercial run.
Five new rakes built for Metro by the Integral Coach Factory in Tamil Nadu are lying idle because the board's nod is yet to come.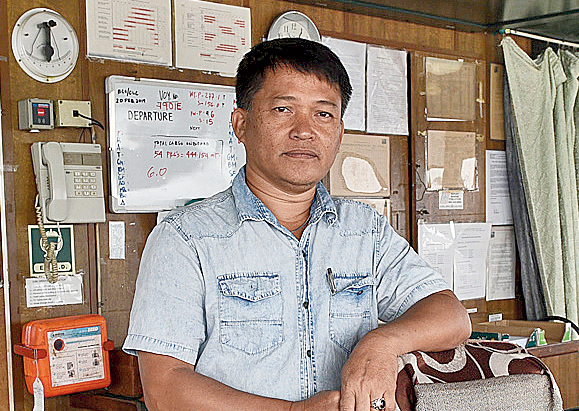 Han Zhang, the cargo vessel that ferried the eight coaches, set sail from Dalian port on February 1 and anchored at the Netaji Subhas Dock in Garden Reach around 4.45pm on Sunday.
"Four coaches were kept in the lower hold and another four in the tween deck (space between two continuous decks in the hull of a vessel). All were wrapped in blue cloth," said an official of the Singapore-based logistics company that handled the consignment.
The unloading began after midnight with two 200-tonne cranes on the vessel that were operated manually.
Each coach weighs around 40 tonnes. The combined weight of the rake will be over 350 tonnes.
The first coach was unloaded around 12.30am and the last around 11am. "We had to take care that the coaches did not suffer any damage while they were being unloaded. The first coach took over 90 minutes to be unloaded and the rest took less than an hour each," said a port official who monitored the operation.
The crane on the left of the vessel lifted the coaches from the tween deck before the crane on the right lifted the coaches from the lower hold.
Eight 20-wheel trailers were parked in the compound. Every time a crane lifted a coach, a trailer approached the vessel. The crane gently lowered the coach on the trailer.
"The customs clearance for the rakes came in the evening. On Tuesday, the trailers will be driven to the railway tracks a little over 600m from the dock. The coaches will be assembled there. We will use Eastern Railway's tracks to take the rake to the Noapara depot, via Majerhat, Chitpore, Belghoria and Dum Dum," Metro spokesperson Indrani Banerjee said.
Bernard M.Gil, captain of the vessel, said: "The crew checked the cargo twice a day. We were lucky because the weather was mostly fine."