Marks suggest big cat attack on Tiger Day
Metro on Monday reported that Mondal was feared to have been taken away by a tiger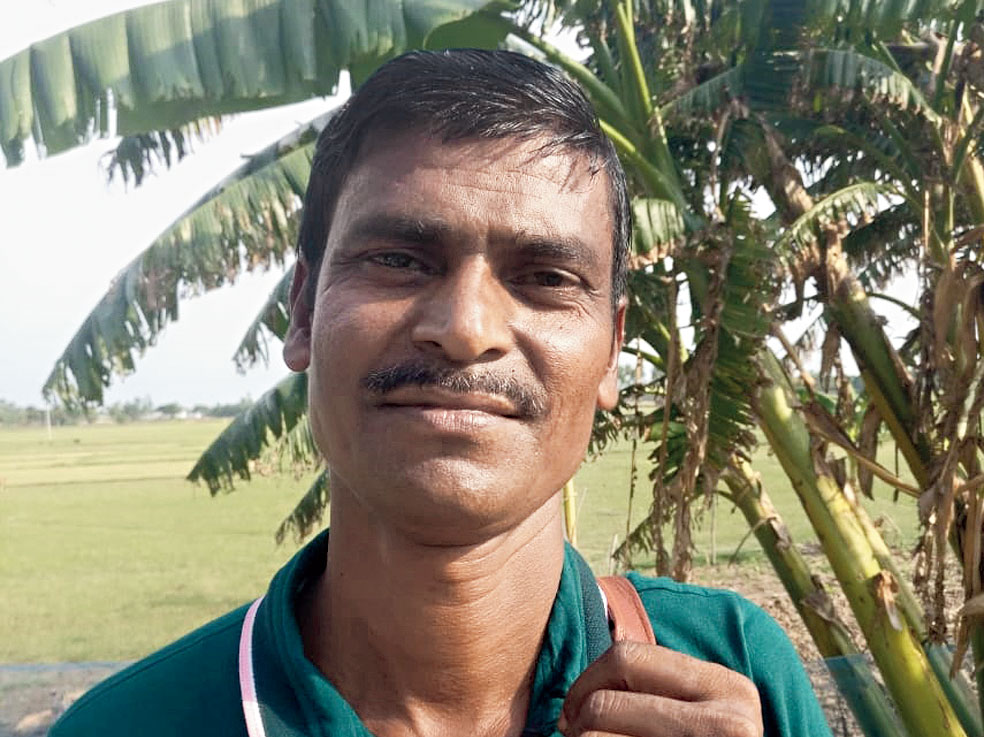 ---
---
Pugmarks of an adult male tiger and several patches of scuffed-up clay suggested a tiger attack was behind the disappearance of a man from the bank of a creek in the heart of the Sunderbans on International Tiger Day.
Forest department officials went into the Pirkhali Gazi forest, in the core area of Sunderban Tiger Reserve, on Tuesday to inspect the spot from where a tiger is said to have dragged away Arjun Mondal on Monday. The team was accompanied by a fisherman who was with Arjun.
"The pugmarks and the scuffed-up clay are tell-tale signs of a tiger attack," said a forest department official of the Sajnekhali forest range. "The pugmarks seemed to be of an adult Royal Bengal Tiger."
Arjun, 40, a resident of Rajat Jubliee in Gosaba, was actively involved in efforts to rehabilitate tiger-widows — women who lost their husbands to tiger attacks. Arjun fought for compensation for these widows from the government and even demanded a scheme for them.
Metro on Monday reported that Mondal was feared to have been taken away by a tiger.
The police said Arjun had gone out with Paritosh Mridha and Dhruba Mondal on a boat, which had a boat licence certificate, on July 26 to catch fish and crabs. Three days later, the boat entered a creek in the Pirkhali Gazi forest.
The three landed on the bank of the creek and were apparently busy collecting crabs using traps made of bamboo-slits when a tiger attacked Mondal around 1.30pm, Paritosh and Dhruba told forest department officials.
The big cat, they said, dragged him away into the woods.
Forest officials said on Tuesday there was little chance of spotting Arjun's body and that they would have to rely on evidence, including pugmarks, to believe what Dhruba and Paritosh said.
"The depth of the pugmarks suggest it was a full- grown tiger," the official said.
"We will have to rely on such evidence to believe what the victim's two friends had said on Monday."
Any activity inside the core area of the Sunderbans is illegal. Officials said Arjun and two others had violated rules by entering the core area.
Arjun lived with wife Pushpa, his younger daughter and son. His eldest daughter is married.
Officials said Arjun had started rearing thousands of Sundari saplings — many believe the Sunderbans draws its name from the tree — as part of a project aimed at rejuvenating the mangrove forests.