Mamata tells Hindi-speakers she is family
Trinamul chief's Hindi pitch has people puzzled--in the Purulia Lok Sabha seat, Hindi speakers account for a tiny fraction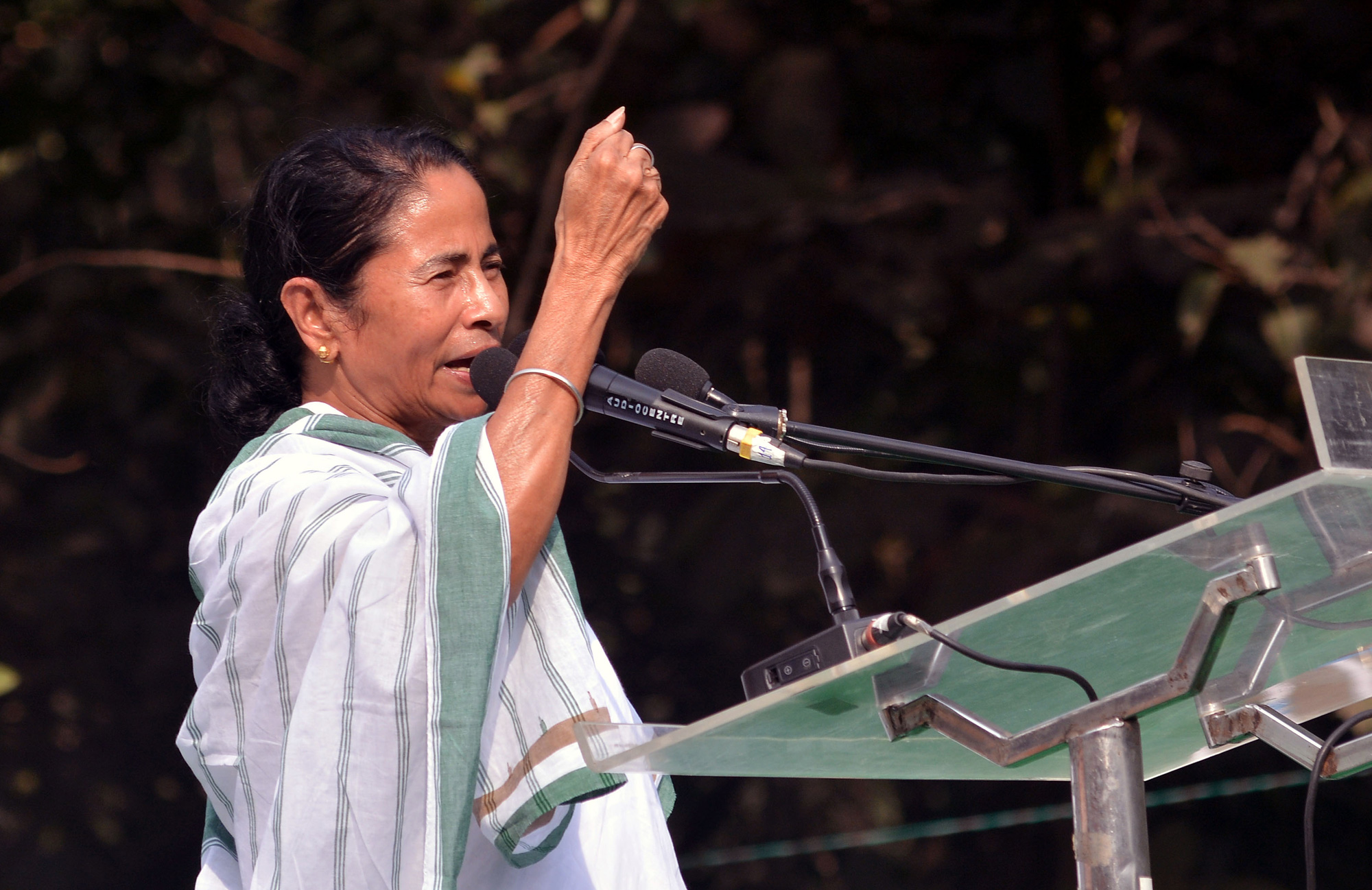 ---
|
Purulia
|
Published 27.11.18, 07:25 PM
---
Bengal chief minister Mamata Banerjee on Tuesday described herself as a "family member" of the Hindi speaking people as she sought to woo the community ahead of the Lok Sabha elections.
"Aaplog humko sirf ek Bengali mat samjhiye. Hum aap se bhi jyada Hindi bhashi hoon. Humko aap ek family member ke tarah sochiye. (Don't think I am only a Bengali. I am more Hindi-speaking than you. Think of me as a family member)," she said at an interactive session with the Hindi-speaking audience, mostly businessmen, here.
The chief minister said she was as much with businessmen as she was with farmers.
Sources said around 3,500 people had attended the meeting at Shimulia ground, on the outskirts of Purulia town.
Mamata also pointed out that the Bengal government had declared two days of holidays during Chhath Puja.
"In Bihar where Chhath Puja is the most popular festival and is celebrated widely, just one-and-a-half day or two days of holidays are given. But I have given two days of holiday in Bengal. The central government didn't give any holiday for Chhath Puja," she said.
Sources said the chief minister was trying to win the support of Hindi speaking people in Bengal who are being regularly wooed by the BJP ahead of the Lok Sabha polls.
"There are 13 Lok Sabha seats in Bengal where Hindi-speaking voters are the deciding factor. The BJP won two of the 13 seats — Asansol and Darjeeling — in 2014 and was in the second position in many other constituencies. If the CM cannot keep the Hindi speakers on her side, Trinamul will have to face a tough situation in the 13 Lok Sabha segments," said a source.
However, in the Purulia Lok Sabha seat, Hindi-speaking people constitute less than 1.5 per cent of the voters. The percentage is 45 in the neighbouring Asansol seat. "It is not clear why the chief minister chose Purulia for the reachout programme with Hindi-speaking people when she is expected to visit Asansol on November 29," said a district official.
Mamata said when she was the railway minister, she had implemented a lot of projects in Rajasthan and Punjab. "If chances come in the future, I will do more," she told the gathering.