Mamata steps in to resolve Salt Lake impasse
The CM told all the contenders that fighting against the BJP was the most important task at the moment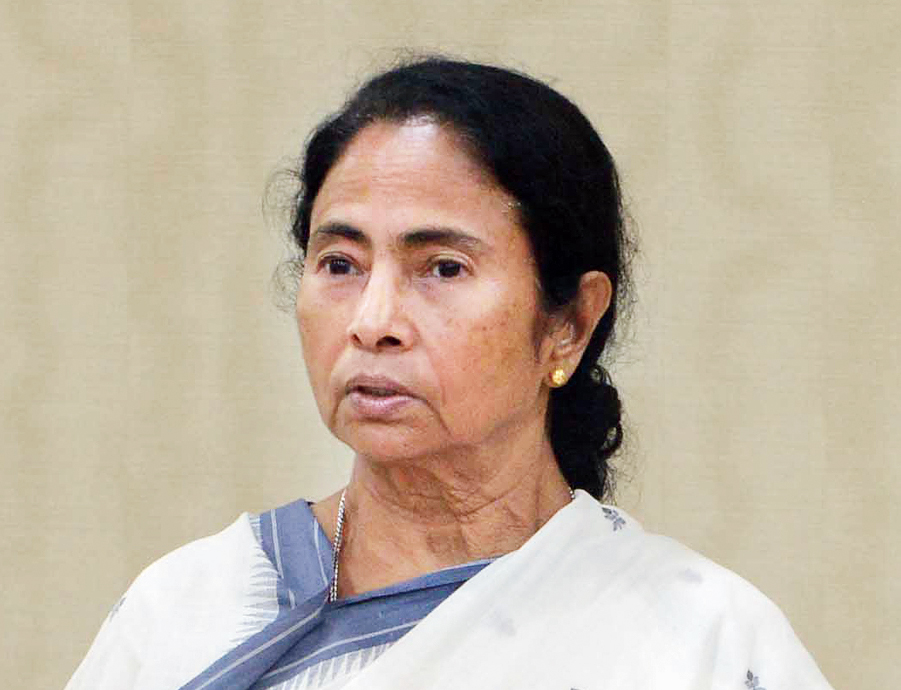 ---
|
Calcutta
|
Published 30.07.19, 10:11 PM
---
Chief minister Mamata Banerjee on Tuesday intervened to bring an end to the deadlock in the selection of the Salt Lake mayor and met key contenders in the race for the post.
Mamata met Krishna Chakraborty, the chairperson; Debasis Jana, mayoral council member (solid waste management); and Tapas Chatterjee, deputy mayor, of the Bidhannagar Municipal Corporation, along with urban development and municipal affairs minister Firhad Hakim at Nabanna on Tuesday afternoon.
Earlier in the day, the chief minister held a meeting with Sujit Bose, the junior minister for fire and emergency services and front runner for the post, which fell vacant after Sabyasachi Dutta resigned.
Hakim had been engaged to resolve the issue since a controversy cropped up over Dutta's alleged anti-party activities.After Dutta resigned on July 18, Hakim had asked Chatterjee, the deputy mayor, to handle the day-to-day activities of the civic body.
"But the larger issue was yet to be resolved as many names, all very powerful in their areas, had come up for the top post. Intervention of the chief minister is significant as it indicates that she does not want any chaos within the party over the selection of the new mayor," a source said.
Sources in the ruling party said the chief minister told all the contenders that fighting against the BJP was the most important task at the moment and that's why she did not want any trouble in Bidhannagar over the selection of the mayor.
"She made it clear that everybody would have to accept the party's decision… A meeting of party councillors is likely to be held next week where the new mayor's name would be announced. Though she did not say who the new mayor would be, she made it clear that the party will take an appropriate decision," said a Trinamul insider.
The selection of the new mayor of Salt Lake became a critical task as many of the party councillors expressed interest in holding the top post.
Both deputy mayor Chatterjee and chairperson Chakraborty were eyeing the post, Trinamul sources said.
The crisis deepened after Bose and Jana entered the fray.
"The party was clearly divided.… The chief minister did not want the situation to continue as it would hurt the party's interests in the area where the BJP had made deep inroads in the last Lok Sabha polls," a source said.
A minister said the chief minister seems set to bank on a trusted leader to the run the civic body.
"It is believed that Chakraborty remains the front runner for the post. But everything will be finalised next week," the minister said.