Mamata promise on Gorkha identity
Bengal chief minister promises to do whatever needs to be done for the development of Darjeeling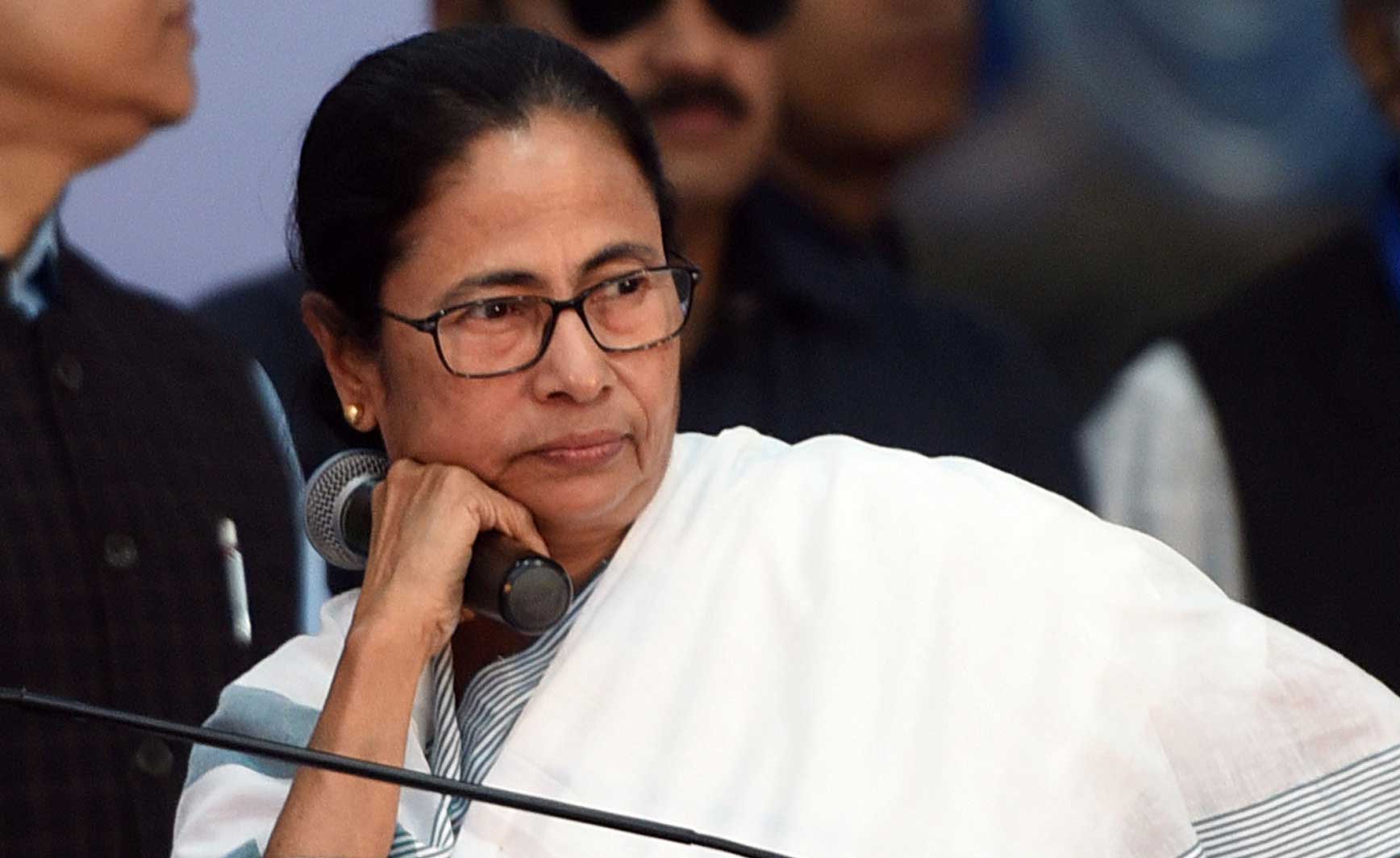 Mamata Banerjee stressed the need for "a permanent solution" to the Gorkha statehood problem
Telegraph picture
---
Darjeeling
|
Published 23.01.19, 08:18 PM
|
---
Chief minister Mamata Banerjee has assured the Gorkhas that she will work to safeguard their identity and expressed her desire for a permanent solution.
This is the first time that the chief minister has broached the issue in public.
"I want to assure the Gorkha brothers and sisters that to safeguard your identity, to strengthen the hills, for the well-being of the hills, we will do whatever needs to be done for the development of Darjeeling," Mamata said at Chowrasta here on Wednesday.
The chief minister stressed the need for "a permanent solution", without going into specifics.
The statehood issue did not find any mention in Mamata's speech but her assurance to work towards safeguarding the "identity" of the Gorkhas was greeted with admiration and triggered a fresh political discussion among the Gorkhas residing not just in the hills but across the country.
Gorkha Janmukti Morcha leader Binay Tamang has welcomed the statement. "I am grateful to Miss Mamata Banerjee for her announcement regarding the identity, safety and security of the Gorkhas in India," he said.
The Morcha leader said the party had apprised the chief minister of the issue and had sought her immediate intervention for a solution.
Tamang said they also wanted land rights to be granted to tea garden and cinchona plantation workers in the hills. "The Morcha believes having our own home (registered land) will bring us identity. So, getting parcha patta for tea workers is one of the key issues for getting identity," Tamang said.
The chief minister hinted that she would push for tribal status to 11 hill communities, a demand she said the BJP-led Union government was taking too long to address despite the Bengal government giving a green light.
The chief minister indicated that elections to the Gorkhaland Territorial Administration, due since August 2017, would be held after Lok Sabha polls.
"When there is election to the GTA, after the Lok Sabha polls,… before that, I will again review the Darjeeling accord, to make it stronger. I want the betterment of Darjeeling, Kalimpong, Kurseong," she said.
"You asked for central university, how many days have gone? Since no central university was coming, the state government set up a university. During elections, tall claims are made for votes but after that, they run away. I do not do so," the chief minister said, targeting the the Centre.