Buses, metro to run today in Calcutta
Poll-day travel tips and things you can do after voting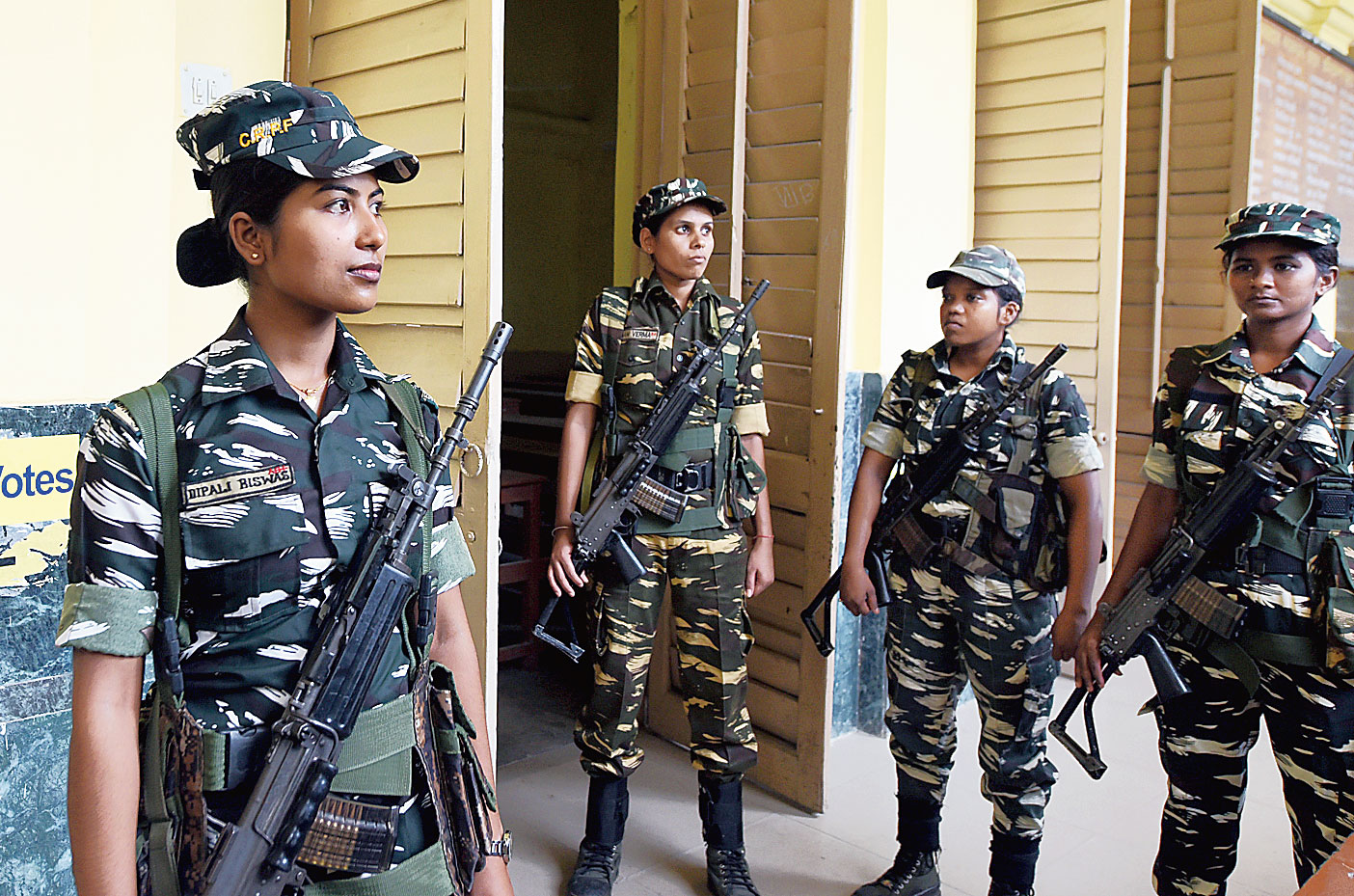 ---
|
Calcutta
|
Published 18.05.19, 09:42 PM
---
Is travel in the city restricted on Sunday?
Private and state-run buses would ply but in fewer numbers, sources in the transport department said. Private bus operators said numbers of buses would go up from evening. Taxis would be by far fewer in numbers. App cabs would ply, operators said, but with over 2,000 cabs and taxis on "election duty", be prepared for a surge in fares. Ferries would ply on the Hooghly, while Metro Railway will run its Sunday quota of 110 trains. The first trains will leave Dum Dum and New Garia stations at 9.50am
Can someone accompany a disabled voter?
The Election Commission has carried out a booth-wise mapping of persons with disability. The panel has marked the disabled voters in the rolls available with the presiding officers. There will be arrangement for wheelchairs in polling booths where disabled voters are on poll rolls. A visually impaired person can ask for help to cast a vote. The companion must be authorised by the voter, who is required to carry a document proving his or her disability. Those with other disabilities and the elderly can be accompanied till the booth but not into the EVM chamber
Can I drive down to my polling booth?
Yes, but park you car at least 200m away from the booth
Can I go to vote in a group?
Unnecessary assembly of people is banned within 100 metres of a booth. So, a cop might grill you if you are hanging around in a group of five or more
Does that mean members of a family cannot go to their booth together?
They can, but each member should carry his/her personal identity card. The group must take care not to be noisy
What about kids? Can I take them to the booth?
Only if the child is young enough to be carried in someone's arms. An older child would have to wait outside
nWhat complaints can I, as a voter, lodge?
When the queue isn't moving at a reasonable pace. When someone, either an individual or a group, tries to influence, threaten or intimidate you or the other voters
Can an NRI vote?
Yes, provided prior intimation has been given to the poll panel. The person has to be present at the polling booth with his or her voter ID card and passport
What if someone falls sick?
There will be medical assistance within 100m of a booth
What after you have voted
You can go to a mall in the evening. South City Mall ups shutters at 1pm, while Forum and City Centre Salt Lake and City Centre New Town will open at 4pm. Quest will operate between 1pm and 9pm
Or you can catch a film
Bollywood buffs can catch a show of the latest release De De Pyaar De, starring Ajay Devgn and Tabu, or watch Tiger Shroff show off his action moves and dance skills in Student of the Year 2. Looking for some drama at the movies? Queue up for the Bengali film Konttho. And what better day for a re-watch of Avengers: Endgame? Gaming fans can treat themselves to Pokemon: Detective Pikachu.
INOX (South City) and INOX (Quest) will open at 1pm while INOX (Forum) and INOX (City Centre) will start screening films from 4pm
What's on TV?
Deadpool 2 premieres on STAR Movies at 1pm with a repeat at 9pm. Catch Ranveer Singh's cop act in Simmba at 12.05pm on Zee Cinema. Binge-watchers can stream the all-new Gen Y show Society on Netflix or catch Mission: Impossible Fallout on Amazon Prime Video