Leaking roofs throw new trains off track
Metro blames Integral Coach Factory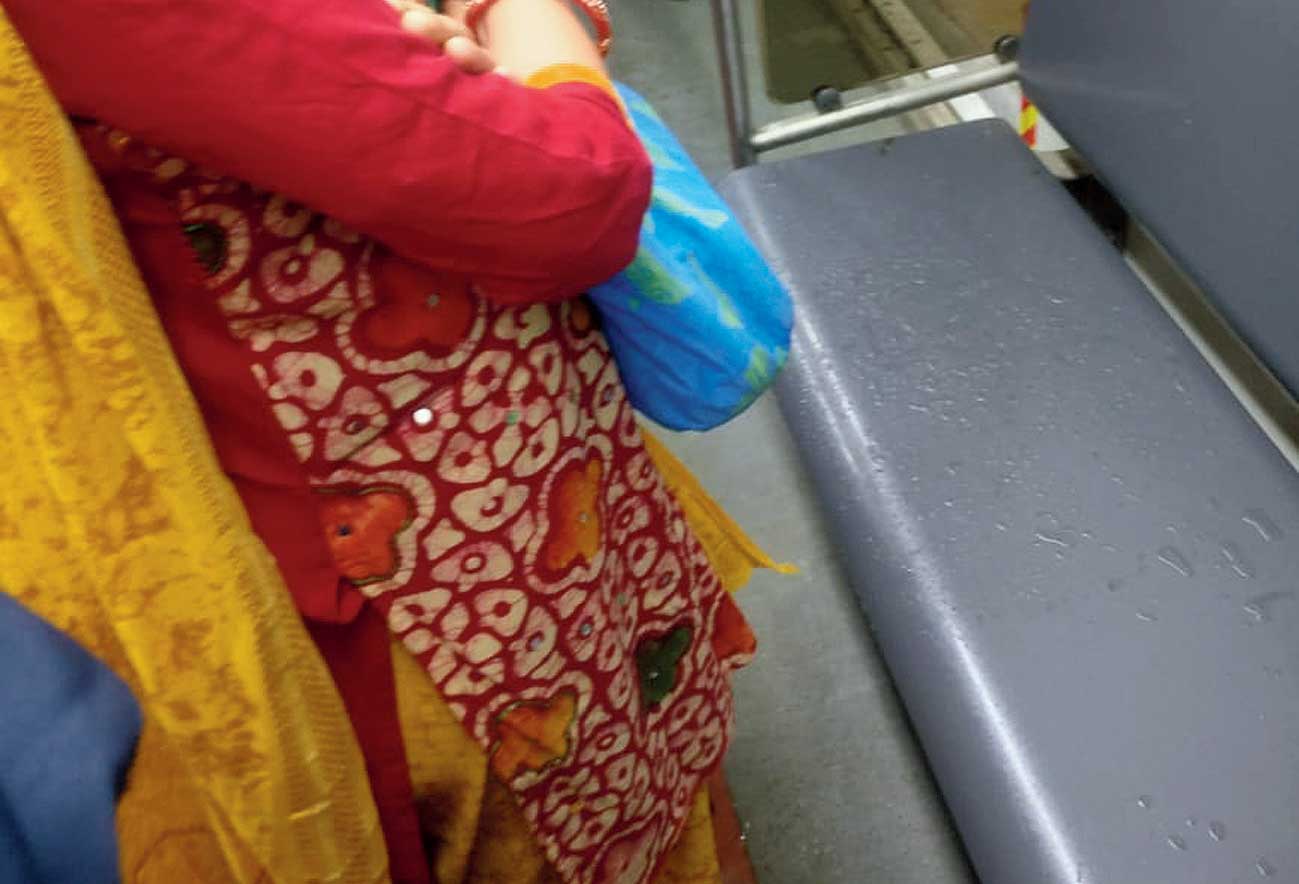 ---
Calcutta
|
Published 11.04.19, 09:12 PM
|
---
A brand new Metro train that was pressed into service last week had to be pulled out of operation for its leaking roof, a problem that has plagued the older coaches as well.
One of the trains made by the Integral Coach Factory (ICF) in Perambur made its first commercial run on April 3. However, it had to be sent to Noapara car shed for inspection on Wednesday after water trickled down from the roof of a compartment throughout the day.
The second train that was pressed into service on April 4 has also been sent for precautionary checks, said a Metro official.
"The affected train will be repaired by our team of engineers. It will resume service as soon as possible," Metro spokesperson Indrani Banerjee said on Thursday.
But sources said a team of ICF engineers stationed in Calcutta could be summoned if required.
A choked pipe meant to drain out condensed water led to the leakage of water from the ducts, an official had said on Wednesday.
A senior Metro official had attributed the leakage to "design defects". "The older AC rakes also suffered from the same problem. It shows the ICF has not learnt from its past mistakes," he said.
An ICF official said they were looking into the matter, but refused to comment on the quality of the AC units.
Five new ICF trains had to wait for substantial time before the Railway Board gave its final clearance. During the waiting period, they underwent a series of tests. The problem of leaking roof was witnessed during the trial runs and steps were taken to fix the problem, said sources in the Metro.
"But trial runs and commercial trips are two very different things. It is not possible to foresee every problem during trial runs," said one of them.
An official said that the ICF coaches have assembled, high-maintenance AC machines. Unlike conventional ACs, the ones for trains gather dust fast and need intensive and regular maintenance.
"However, I cannot recall another instance when water leaked from the roof of a train within a week of starting commercial runs," he said.
The 14 Metro rakes that have been made at Dalian in China are comparatively low on maintenance, the official said.