Kailash Vijayvargiya's tweet stirs up storm
He targeted the Left-Congress pact to polarise traditional Hindu voters of the parties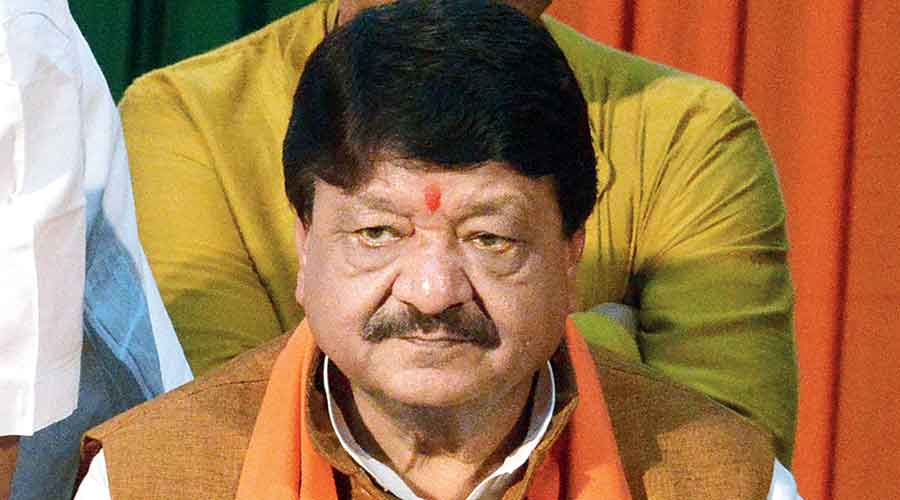 Kailash Vijayvargiya
File picture
---
Calcutta
|
Published 21.02.21, 12:56 AM
|
---
BJP's minder for Bengal Kailash Vijayvargiya on Saturday posted a tweet that mischievously suggested key posts in Bengal would be or are being held by Muslims.
The BJP's political opponents called the tweet a blatant attempt at polarisation before the elections.
Vijayvargiya tweeted in Hindi under the subject "West Bengal's new equation!": Pirzada Abbas Siddiqui is TMC's deputy chief minister. The chief minister of the Congress-CPM alliance is Abdul Mannan. Calcutta's mayor is Firhad Hakim. Where is Bengal heading to? Bengal's people will have to think!"
Furfura Sharif cleric Abbas Siddiqui's Indian Secular Front is now in seat talks with the Congress-Left alliance. The BJP is hoping that the Abbasi Front's poll foray would help split Muslim's votes and harm Trinamul.
Trinamul spokesperson and minister Bratya Basu tweaked Vijayvargiya's own message in an attempt to turn the tables on the BJP and underscore the party's "outsider" image.
"If the BJP comes to power, the observer for Bengal will be Amit Shah, chief minister will be Kailash Vijayvargiya and their chief adviser will be Narendra Modi. There will be no space for Bengalis; that is what the people of Bengal must think," Basu said.
He added: "I don't understand why he is tagging Abbas Siddiqui with us. Siddiqui is in talks with the Left and the Congress and not with us."
Responding to Vijayvargiya's tweet, CPM MLA Sujan Chakraborty said: "What business does he have speaking on matters of other political parties? He is trying to confuse the people and communally polarise them."
Congress MP Pradip Bhattacharya said his party would lodge a complaint against the "communal tweet" with the Election Commission of India. "Is he trying to alienate the Hindus from the Muslims in an effort to polarise Hindu votes? We will not allow that to happen," Bhattacharya said.