Jadavpur University offers hostel help for Kashmiri students
Immediate hostel accommodation for security reasons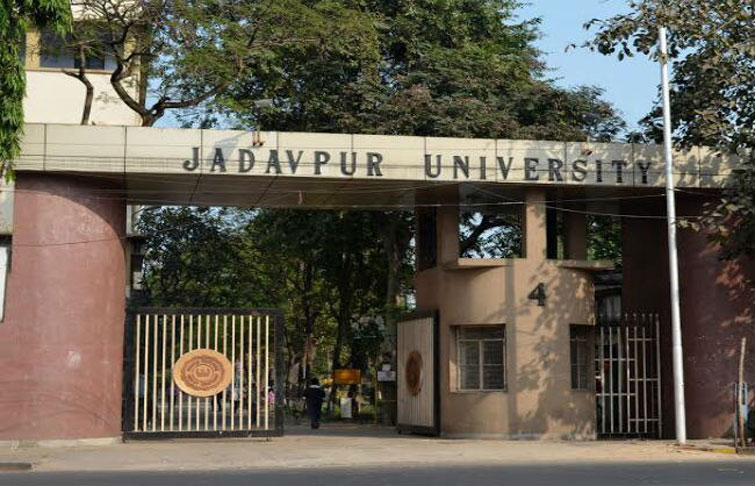 Jadavpur University campus in Calcutta
(Wikipedia)
---
Calcutta
|
Published 06.08.19, 09:35 PM
|
---
Jadavpur University has decided that the students from Jammu and Kashmir who were admitted last month will be immediately provided hostel accommodation for security reasons.
Usually, a student seeking hostel accommodation has to wait for at least a month and a half after admission.
"This time we are effecting a change for the students from Jammu and Kashmir because of security reasons," said Rajat Ray, the dean of students.
A JU official said they would usually wait till admissions across all three disciplines were over before allotting hostel berths to students.
"Once the admission season is over, we get a clear picture.... Besides, we want students from all three faculties to move in together," he said.
Another official said students from outside the city stayed at rented accommodation outside the campus till they moved into the hostel.
"But given what has happened in Kashmir, staying outside the campus could be risky. What if they came under attack? We do not want to take chances in this situation. They will be safe in the hostel," official said.
Senior students from the Valley who are staying in the hostel have welcomed the move.
A third-year student from Pulwama, who stays at the hostel, said: "The decision will help newcomers from the Valley. Staying at a rented accommodation could be risky. What if a fringe group comes to know that students from Kashmir are putting up at a certain address and lands at the doorstep to harass them?"
The arts faculty students' union has set up helplines on the campus to help students from the Valley. The numbers are 9674215401, 9073597778, 7980404657 and 9641983837.