Imam's Covid-19 awareness drive
Many migrants returning to Murshidabad have not been taking home quarantine seriously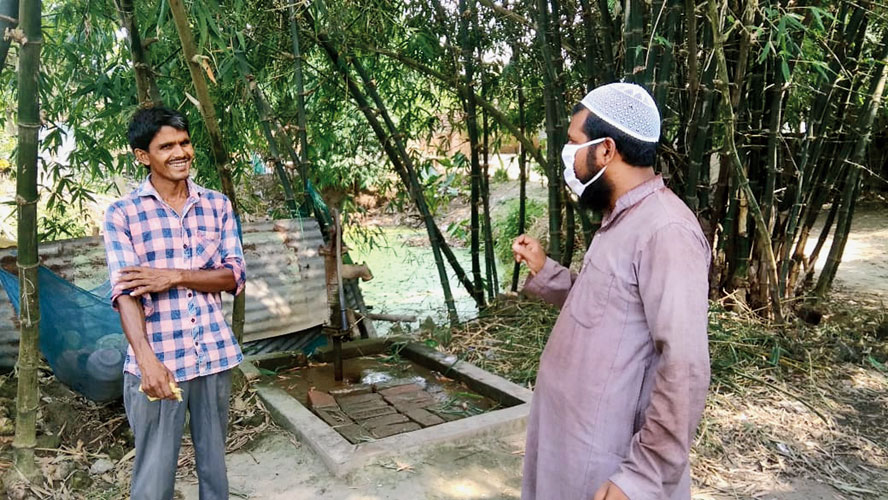 ---
---
The Murshidabad district administration has sought the help of local functionaries of the All India Imam and Moazzem Organisation to create awareness of Covid-19 protocol and quarantine among returning migrants so that the disease doesn't spread further.
In light of partial withdrawal of the lockdown, hundreds of migrant labourers — who are a major source of remittance in the district — have been returning home. From several accounts, it has become clear many of them are not taking home quarantine seriously.
"We know the level of regard that these youths have for their imams. So, we reached out to the district and block-level head imams with a plea that they conduct awareness activities in order to curb the spread of the novel coronavirus," said an official in Raninagar block on Saturday.
The state has been seeing a rising number of Covid-19 cases over the past week, most of which have been recorded among returning migrant labourers.
"In spite of this, we have seen these youths hanging around at local tea stalls or going to relatives' homes. This is not right," said a resident of Bishnupur in Raninagar.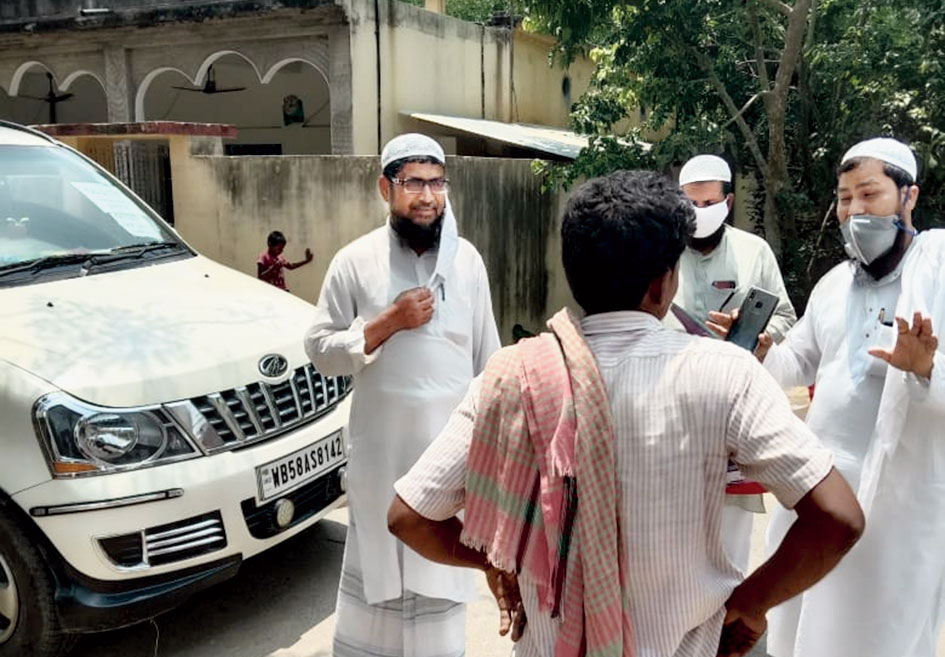 On Friday, Murshidabad's district imam, Nizamuddin Biswas, sent out a WhatsApp notice to the block-level heads of roughly 6,200 imams in the district, asking them to hold awareness drives. On Saturday, Raninagar head imam Lookman Hossain was seen going door-to-door wearing a mask and maintaining social distancing.
Among the youths he spoke to was Abbasuddin, 31, who returned by a bus from Kerala on Thursday after shelling out more than Rs 7,000 for a seat.
"This youth has been living away from his home at a mud hut in a mango orchard. He took the step voluntarily after we explained the risks he could pose to his family if he mingled with them. We laud his responsibility," said Lookman, adding that Abbasuddin was being provided with cooking gas and food grains.
Like Abassuddin, Mizarul Islam, 23, returned by a bus from Kerala on Wednesday.
"Throughout the journey, I was afraid of what would happen to my family if I turned out to be a carrier," said the youth, who eventually decided to pitch a tarpaulin tent under a large bamboo tree near his home. On Saturday, imam Lookman lauded his efforts as well and urged other youths in the area to take note of such precautions.
"We appealed to the imams because we know the respect they command can help us in monitoring these youths' behaviour. We thank them for their initiative, which they are spreading across the state," said Raninagar BDO Mohammed Iqbal.
"Maulana (imam) has given me strength by coming to see me. Now I know I have taken the right step," said migrant labourer Abbasuddin, adding that he would complete the 14-day quarantine before moving out of the shed.