Hill leader quits BJP, jumps into GTA poll fray
Anand Gurung, who advocated against GTA polls, terming it a hindrance to a 'permanent political solution' on Friday, the last day of filing nominations, did a U-turn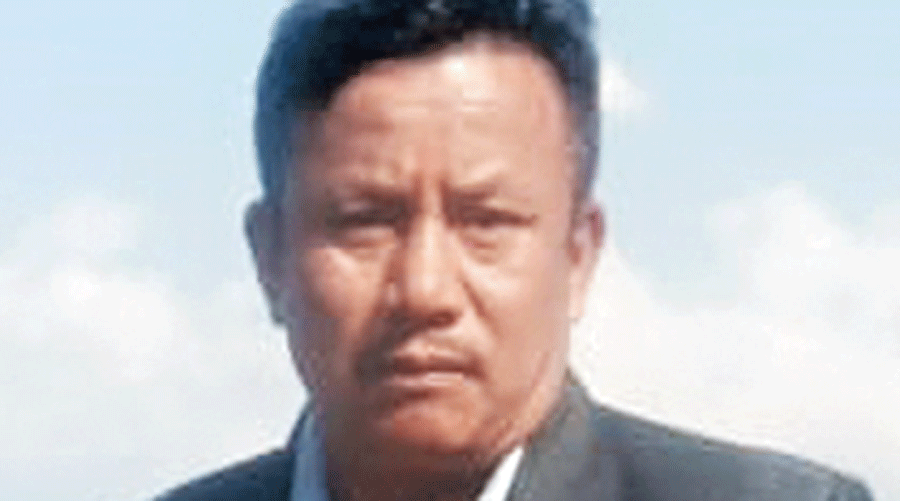 Anand Gurung.
File picture
---
Darjeeling
|
Published 05.06.22, 01:01 AM
|
---
The BJP's district general secretary resigned from the party and filed his nomination as an Independent for the Gorkhland Territorial Administration (GTA) elections to be held on June 26.
Anand Gurung, who all throughout advocated against the GTA polls, terming it a hindrance to a "permanent political solution", on Friday, the last day of filing nominations, did a U-turn.
He filed his nomination as an Independent from Takdah-Teesta Valley constituency.
"I resigned from the party and filed my nomination," Gurung told The Telegraph. He added that he resigned from the BJP two days ago.
Gurung, who was one of the BJP leaders to speak out against the GTA polls during an all-party meeting recently, had a different take on it on Friday evening.
"GTA elections are being held and if we do not fight the elections then we will be unable to lead our community on the right track. Power should not go into wrong hands. If it does, or else our future will be in doldrums," said Gurung.
He also criticised the saffron party for refusing to contest the GTA polls.
"It is a dharma of a political party to contest elections. The BJP could have been able to come up with a proper strategy to contest the polls," said Gurung.
The BJP's Darjeeling district (hills) president, Kalyan Dewan, admitted that Gurung had filed his nomination as an Independent.
"He first resigned from the party and then filed his nominations," said Dewan.
The BJP has been opposing the GTA polls on the grounds that it would be a stumbling block to a permanent political solution (PPS) for the region.
However, while most in the hills interpret permanent political solution or PPS as it is commonly referred to as separate state of Gorkhaland, the BJP has so far not officially defined what it stands for.
Ajoy Edwards, the president of Hamro Party, which in February won the Darjeeling civic polls as a three-month-old entity in February, countered the BJP's stand.
"Parties which state that GTA is a stumbling block to a permanent solution are indulging in lies. Ladakh despite being declared a Union territory still has two councils similar to the GTA and these were never a stumbling block to Ladakh being declared a Union territory," said Edwards. "There is only a lack of political intent," he added.
Apart from the BJP, its ally in the hills, the Gorkha National Liberation Front (GNLF) is also opposed to the GTA since the latter's inception. The party has filed two cases against it before Calcutta High Court. One of the cases challenges the constitutional validity of the GTA while the other challenges the decision to hold GTA polls.
Both the cases will come up for hearing on June 21.
Elections to the GTA, which has 45 constituencies, have been scheduled for June 26.