Government internship offer for students
The chief minister instructed chief secretary Rajiva Sinha to complete the formalities and launch the initiative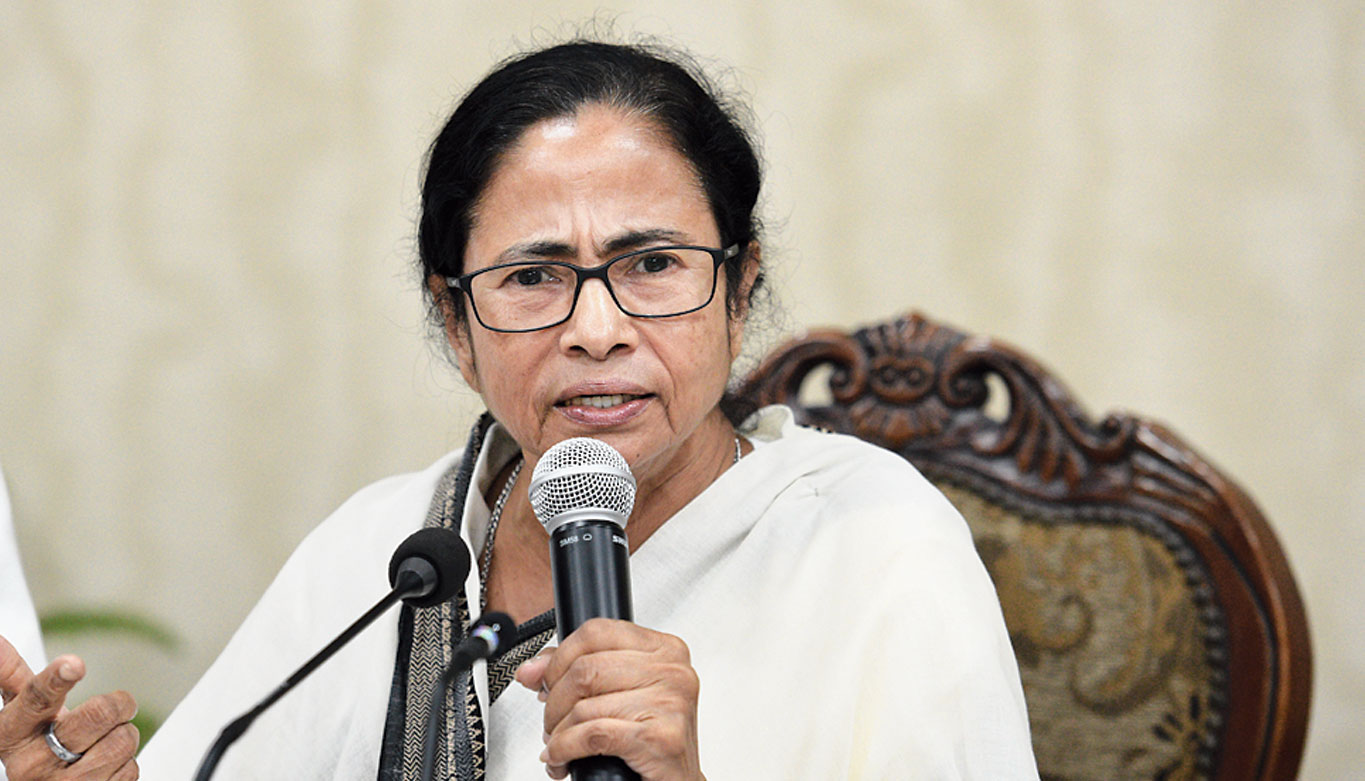 ---
Siliguri
|
Published 22.10.19, 07:17 PM
|
---
Chief minister Mamata Banerjee on Tuesday announced that students of universities in Bengal would "get opportunities to intern" in various government departments.
"The government plans to give opportunities to students to intern in various departments. This will help them learn how the departments function. It will add value to their CV if they work for a year or two," the chief minister said at an administrative meeting held on Tuesday at Uttar Kanya, the north Bengal secretariat.
Students of North Bengal University (NBU) were present at the programme and the chief minister allowed them to speak.
Even as the students spoke and reeled off suggestions, Mamata stopped them midway and announced the decision on the internship.
"Several other state governments have allowed students to intern with them. It will be done by offering interested candidates a chance to work with the state government as interns. This will be good for the students as they will get certificates at the |end of the internship programme. We will start this with university students," Mamata said.
She instructed chief secretary Rajiva Sinha to complete the formalities and launch the initiative as soon as possible.
The announcement brought loud cheers from the students at NBU. " It is really a good proposal by the government to the students. We generally do not get this kind of opportunities in the government," said Ananya Sarkar, a student of NBU.
Not just the internship announcement, the administrative meeting brought several good tidings for the student community, with Trinamul sources saying the moves were part of a plan to woo youths.
The sources said Mamata had landed at Bagdogra on Monday with a plan to connect with youths, seen as part of the attempts to help recover ground in north Bengal after Trinamul lost seven of eight seats in the region to the BJP in the Lok Sabha polls.
At Tuesday's administrative meeting, Mamata accepted almost all the demands |of the NBU students — more hostels for women on the campus, more funds for infrastructure augmentation and sanctioning a post of pro-vice-chancellor.
She promised a visit to the sprawling NBU campus during her next trip. "We went there with a lot of hope and our chief minister has promised us many things. We are very happy with all the announcements," said Ayan Mahanti, a scholar from NBU.