Gorkhaland Territorial Administration polls to be held on June 26, count on 29
State government to issue notification for elections on May 27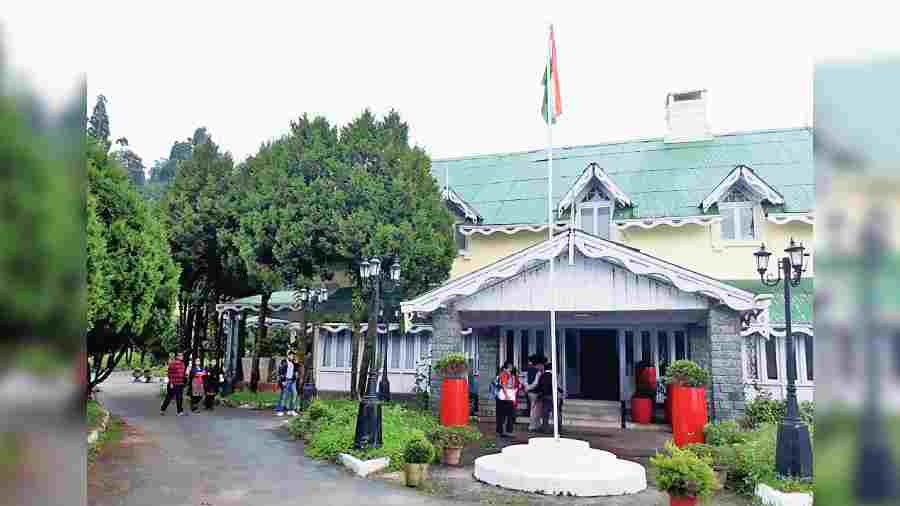 Lal Kolthi, the GTA headquarters in Darjeeling.
File Picture
---
Darjeeling
|
Published 25.05.22, 01:42 AM
|
---
Elections to the Gorkhaland Territorial Administration Sabha will be held on June 26 and the votes will be counted on June 29.
Jalpaiguri divisional commissioner A.R. Bardhan, who was appointed as the election authority for the GTA polls by the Bengal government, on Tuesday announced the date of the polls which have been due since 2017.
The GTA Sabha has 50 members, five of whom are nominated by the government. Polls will be held to 45 GTA Sabha segments.
"The notification for the GTA Sabha elections will be issued on May 27. A public notice will also be issued on the same day and hence, the filing of nominations can immediately start for the next seven days," Bardhan said.
He held an "all-party meeting" on the GTA polls in Darjeeling on Tuesday. The BJP and the GNLF didn't attend the meeting.  "Elections will be held on June 26 and the counting on June 29," Bardhan said after the meeting.
The GTA polls are conducted by the state's hill and home affairs department, which is headed by chief minister Mamata Banerjee, and not by the State Election Commission.
The Hamro Party and the Bharatiya Gorkha Prajatantrik Morcha, which fared relatively well in the recent Darjeeling municipality polls, along with the Trinamul Congress, are ready to contest the GTA elections.
The BJP-GNLF alliance, which drew a blank in the Darjeeling civic elections, and Bimal Gurung's Gorkha Janmukti Morcha that won only three of 32 civic wards are against the GTA polls.
After the GTA election announcement, Gurung said he would sit on a hunger strike in the Singamari office of the Morcha from 11am on Wednesday.
The GNLF has been opposing the GTA since its inception and had also filed a case in Calcutta High Court challenging the legality of the hill body.
Hearing of this case will start from June 21.
The Morcha wants all provisions of the 2011 GTA memorandum of agreement like the formation of subordinate selection board to be implemented, along with a demand for the inclusion of 396 mouzas from the Terai and the Dooars in the jurisdiction of the hill body before the polls are held.
Bimal Gurung's party also wants panchayat elections to be held first. Gurung is in alliance with Trinamul.
A section in the hills believes the GTA election announcement has put the GNLF and the Morcha in a tight spot as the party that wins the polls could dominate the hill politics to some extent.