GNLF mulls plea to stay GTA polls
Party president Mann Ghisingh has been camping in Calcutta for the past few days to look into the issue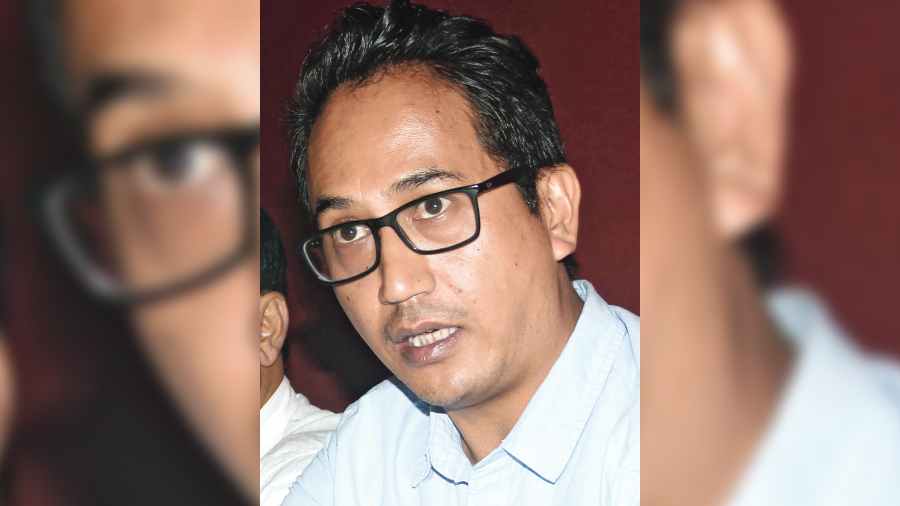 GNLF chief Mann Ghisingh.
File picture
---
Darjeeling
|
Published 19.05.22, 02:05 AM
|
---
The Gorkha National Liberation Front (GNLF) is preparing the groundwork to file a stay petition before Calcutta High Court to stall the Gorkhaland Territorial Administration (GTA) polls likely to be held in June.
The state government has appointed the Jalpaiguri divisional commissioner as the election authority and Darjeeling district magistrate as election officer for GTA polls.
Neeraj Zimba, the spokesman of GNLF and Darjeeling MLA, said their party president Mann Ghisingh has been camping in Calcutta for the past few days to look into the issue.
"We are looking at filing a stay petition before Calcutta High Court and waiting for the opportune moment," Zimba added.
The GNLF had in June 2012 filed a writ petition before Calcutta High Court challenging the constitutional validity of the GTA.
The new petition is likely to be filed based on the 2012 writ petition.
The GNLF is exploring whether the court can be immediately apprised that the state government is likely to hold GTA elections and that this process could have a bearing on the 2012 case. "We want to apprise the court that there is a possibility of GTA elections as the state government has appointed the DM as election officer," said Zimba.
The GNLF leader, also a lawyer, however, said that the other option they were mulling was to approach the court with a stay petition after the election notification is issued by the state government. The notification is not yet out.
"If the court tells us to wait till the notification is issued, we will wait before filing our stay petition," said Zimba.
The GNLF has detailed a three phase plan vis-à-vis GTA elections. The party wants the Centre to intervene to stall the GTA elections. The other option is legal recourse. If these two do not work, the GNLF is looking at going for the elections with "like minded parties" with a message to people that they would immediately resign from the hill body if they win.
"Boycotting the elections can't be an option because even if one person votes, the election will be valid," Zimba had earlier told this newspaper.
Hill parties like Bharatiya Gorkha Prajatantrik Morcha and Hamro Party are not averse to the GTA polls.
Shah effigy
In Kalimpong, newly formed Bharatiya Gorkha Suraksha Parishad on Wednesday garlanded an effigy of Union home minister Amit Shah with slippers and shoes, demanding an early explanation to the proposed "permanent political solution."
The new party added that they are against the GTA.