Election Commission calls Bengal all-party meeting on November 9
The ECI, which has for months been busy with the ongoing Bihar Assembly polls, is now shifting focus to Bengal where state elections are due next summer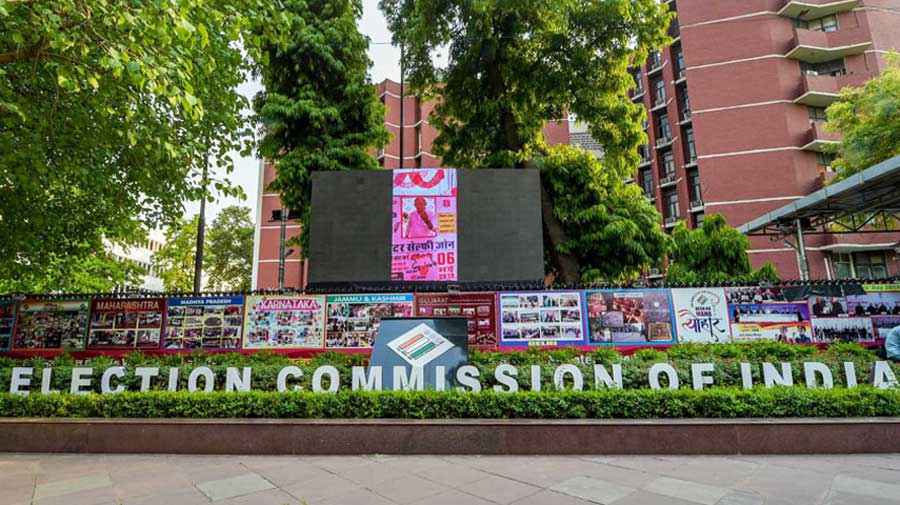 ---
Calcutta
|
Published 03.11.20, 02:46 AM
|
---
The Election Commission of India has called an all-party meeting for Bengal on November 9, a move indicative of the panel's willingness to get the ball rolling for the state's Assembly elections.
The commission would meet representatives of respective districts a day after the all-party meeting.
The commission, which has for months been busy with the ongoing Bihar Assembly polls, is now shifting focus to Bengal where state elections are due next summer.
"This is a testing of water, to assess the poll preparedness of the state, in the wake of the pandemic. There will be virtual meetings from Nirvachan Sadan (EC headquarters in Delhi) for early stocktaking," said a source.
"Bengal has been a challenging state for decades by way of electioneering for the commission. So there will always be some extra attention paid to the state," he added.
There were doubts earlier on whether the Assembly polls next year — in Bengal, Kerala, Tamil Nadu, Assam and Puducherry — would take place in the summer according to schedule despite the Covid-19 pandemic. But after the commission went ahead with Bihar polls on schedule, it is being widely assumed that the elections next year are unlikely to be rescheduled.
"Unless something unforeseen happens in terms of the Covid-19 situation by way of a full-fledged public health emergency, these elections will also be held on time. The commission is starting its work on the ground this month for that," said the source.
He said that the maximum number of voters in a booth was capped at 1,500 and necessary steps to restructure booths were already underway.
"The main concern of the commission for Bengal is to conduct not only free, fair and peaceful polls but also to do so safely with the Covid-19 outbreak still in existence," he said. "While elections must take place, they can't be allowed to exponentially worsen the pandemic situation," he added.