ECL objects to site for housing families hit by Jharia coal fire
Mining major clears 172 acres but wants to hold on to 228 acres, citing underground coal reserves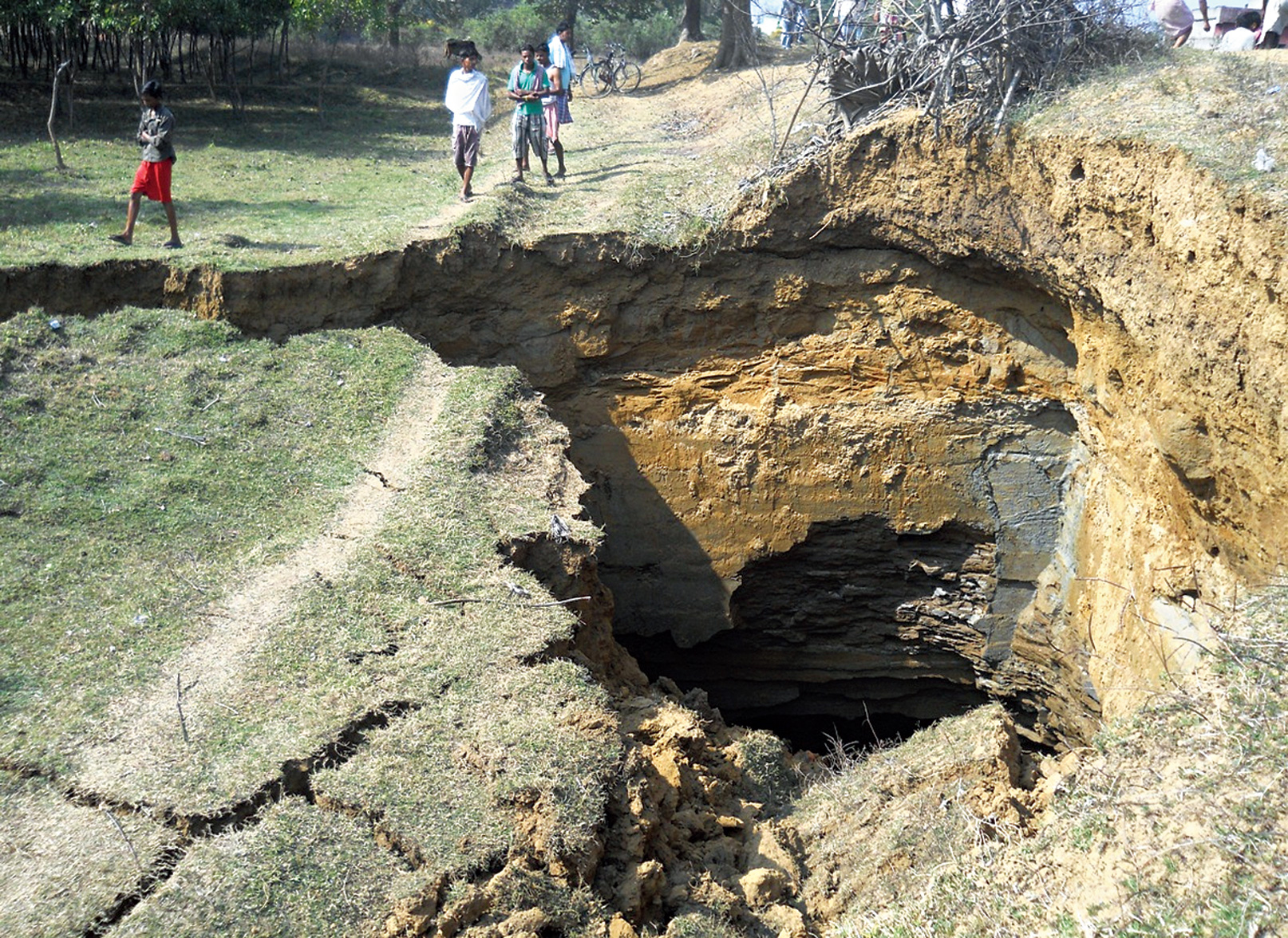 A subsidence-hit pocket in the coal belt of Asansol's Jamuria.
Santosh Kumar Mandal
---
Asansol
|
Published 01.01.19, 08:56 PM
|
---
A Centre-funded housing scheme to rehabilitate 45,000 families in subsidence-prone areas of the Asansol-Raniganj coal belt has suffered a setback following objections from Eastern Coalfields (ECL) to the constructions because of coal reserves underneath.
The Bengal housing department in association with the Asansol-Durgapur Development Authority (ADDA) plans to build 33,000 houses on 400 acres.
Chief minister Mamata Banerjee had in review meetings in March and November last year instructed the West Burdwan administration to speed up the project.
"We have already earmarked the land and submitted papers to the ECL for its approval as it is a coal-bearing zone. We need to obtain their no-objection certificate before carrying out any construction work on the surface," said Tapas Banerjee, chairman of ADDA that is executing the project.
Sources said the ECL had granted permission for dwellings on 172 acres and objected to the remaining 228 acres because of the underground coal reserves.
"According to Coal India guidelines, we cannot allow any new construction activity on land where there is coal reserve within 600 meters
of the surface and which can be mined in the near future. We have allowed ADDA to carry on construction in other areas which do not
have coal," said an ECL official.
Construction of 13,000 houses on 172 acres, where there is no coal, is in full swing.
West Burdwan district magistrate Shashank Shetty and ADDA chief Banerjee had raised the issue before the chief minister during the November meeting held in Durgapur.
Mamata had instructed chief secretary Malay De to take up the matter with the coal ministry.
"Is coal more costly than human life? If there is any loss of human life because of subsidence or emission of gas and fire who will take the responsibility?" Mamata had asked at the meeting.
ADDA identified the 45,000 families who need rehabilitation after a survey and earmarked land for the construction of houses. It has received Rs 230 crore so far from the Centre, with the rest to be disbursed in phases.