Duncan-Goenka Group tea estate workers seek state aid
Workers of the closed tea estate said they were supposed to receive the monthly aid of Rs 1,500 each from May this year, of which none of them had received a penny so far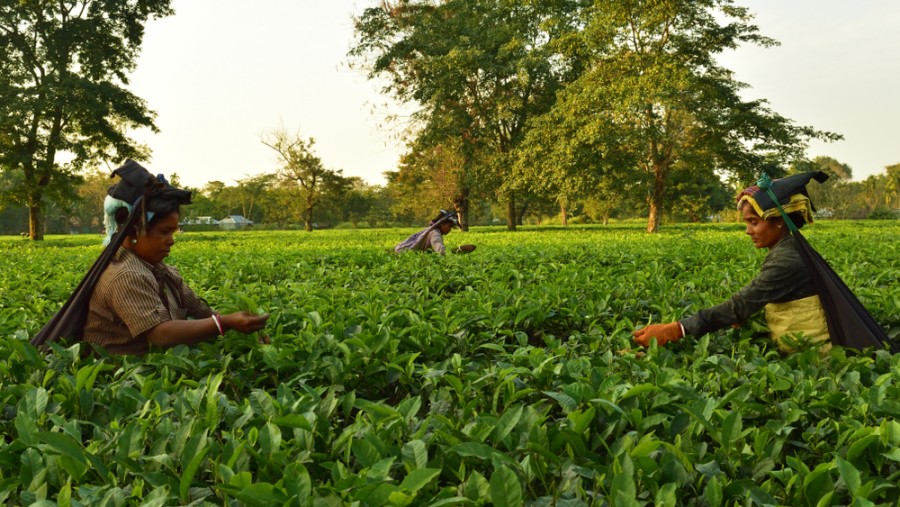 ---
---
Around 100 workers of a closed tea estate owned by the Duncan-Goenka Group in Alipurduar district and some leaders of the Trinamul-backed tea trade union walked up to the office of the assistant labour commissioner on Monday and demanded the state's monthly financial aid for workers immediately.
Workers of Birpara tea estate, which closed 13 months back, said they were supposed to receive the monthly state aid of Rs 1,500 each under the Financial Assistance to Workers of Locked Out Industries (FAWLOI) scheme from May this year. None of them had received a penny so far, they said. In all, the garden has 1,300 permanent workers.
According to them, under state norms, workers of a tea estate closed for six months or more are eligible for the aid.
"Workers were supposed to get the money from May. None received the money. That is why we went to the ALC's office in Birpara," said Mannalal Jain, a leader of Cha Bagan Trinamul Congress Mazdoor Union.
Neil Chhetri, the ALC, heard them out and assured them of help.
In another development, Joint Forum, an apex body of over 25 tea trade unions, has decided to organise protests in each tea garden of north Bengal for the next two days, starting Tuesday, over a series of demands related to the well-being of the workforce.
North Bengal has around 270 tea estates, which employ close to three lakh workers.
Ziaur Alam, forum convener, said tea workers were in distress as key demands, including a fixed minimum wage, reopening of closed tea gardens and payment of wages during lockdown, were not addressed.
"For the next two days, workers will demonstrate for half an hour in every tea garden of north Bengal. All our constituent unions have been instructed to organise the protests. We want the state government and tea planters to meet the demands," said Alam.
The Joint Forum does not have Trinamul-backed tea trade unions as constituents. Trinamul leaders see these protests as a "planned move" of tea trade unions affiliated to other political parties to exert pressure on the state government.